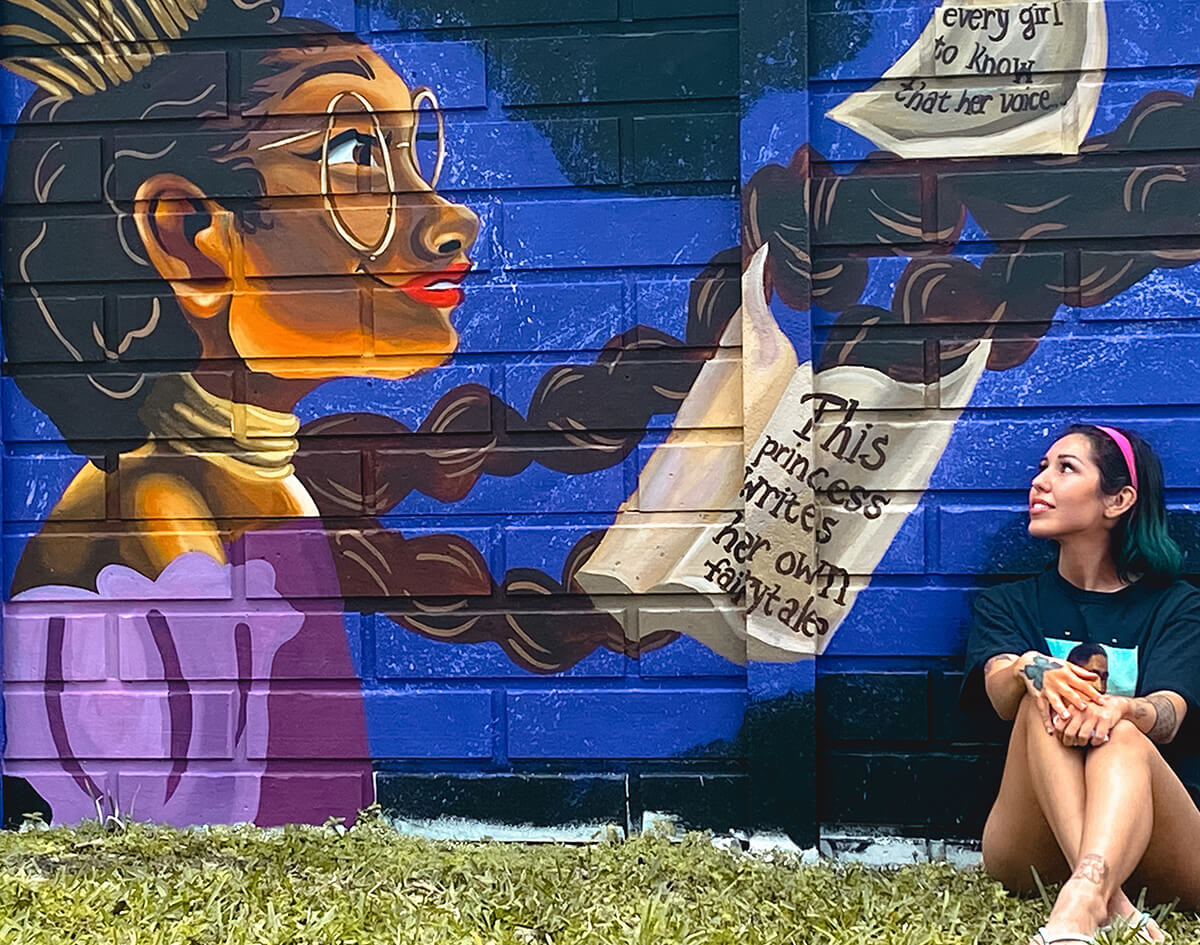 Girl Power
Local artists transform the grounds at Pace Center for Girls in Broward, creating a message of empowerment
A pandemic pivot at Pace Center for Girls in Broward has turned the outdoor space at the nonprofit organization's Wilton Manors facility into an artistic ode to female empowerment. The organization, which provides at-promise girls of middle school and high school ages wraparound social services and full academic school days, invited local artists to transform its grounds instead of staging its annual fundraising luncheon.
The result, the Believing in Girls Empowerment Project, includes murals, a mosaic installation, and a butterfly garden. Artists included Miami-born Talia Oré, who specializes in custom creations. Her mural includes the sentiment, "This princess writes her own fairytale."
"I want every girl to know that her voice … can change the world," Oré says. "It's meant to empower young women to take charge of their destiny, speak up and know that the weight of their impact … can be great."
Visit pacecenter.org/locations/broward to learn more about the nonprofit's local impact.