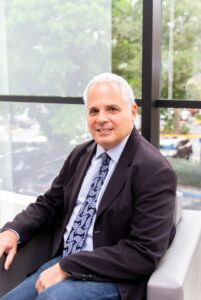 Jeff Dinetz, President, Lifestyle Media Group
Jeff has spent much of the past decade successfully leading teams in publishing and digital media. Before joining Lifestyle Media Group in 2019, he was the founder and publisher of Larel Media; he also served as president and COO of NextMedia. Prior to his publishing career, Jeff was a prominent broadcaster and manager in radio. Radio Ink Magazine named him one of the industry's most influential broadcasters for four consecutive years. He later served as vice president and general manager of WHTZ-FM (Z100) in New York City. Jeff has spent nearly 40 years leading successful sales operations that understand the importance of producing results for advertisers from Madison Avenue to Main Street.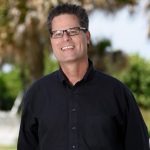 Kevin Kaminski, Group Editor, Lifestyle magazines
Kevin joined Lifestyle in March 2016 after a 10-year run as editor of Boca Raton magazine. The publications with which Kevin has been involved have earned the coveted first-place "Best Overall Magazine" honor from the Florida Magazine Association seven times since 2008—including "Best Overall" recognition in 2018 for Las Olas Lifestyle, one of 10 first-place FMA awards earned by that publication. Prior to his magazine work, which included three years as editor at Palm Beach Illustrated, Kevin spent more than a decade as an award-winning sports writer; he guided the editorial direction of two national sports publications—Football News and Basketball Weekly—during that period. Kevin also served as president of the Florida Magazine Association from 2011 to 2014.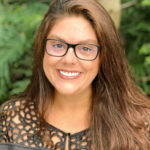 Melanie Geronemus Smit, Creative Director, Lifestyle Media Group
Melanie is an award-winning creative director at Lifestyle Media Group, where she designs and produces 12 magazines per month. The native Floridian has spent more than 24 years in the creative field, the past seven with Lifestyle Media Group. Melanie takes projects from conception through completion and works with clients from businesses of all types and develops strategies for creating high-impact visual experiences. Prior to employment at Lifestyle Media Group, Melanie worked for Harris Drury and Cohen, J. Walter Thompson, and the South Florida Business Journal.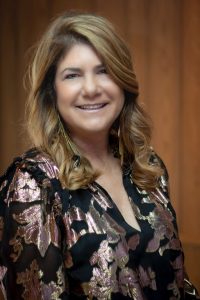 Michelle Simon, Publisher, Lifestyle Media Group
Michelle spent 26 years at the Sun-Sentinel in production, sales and management. She created and as Publisher, launched both City & Shore and Shalom Today award-winning magazines. In 2013, she joined Lifestyle Media Group as Publisher of all seven city titles. During those years, Michelle produced record sales results and unique advertiser events. As a community leader, she has served on many organizations' boards and committees…making a difference in South Florida.
Meet The Team
President Jeffrey Dinetz
Publisher Michelle Simon
Group Editor Kevin Kaminski
Creative Director Melanie Geronemus Smit
Art Directors
Alexander Hernandez
Frank Papandrea
Evelyn Suarez
Advertising Marketing Directors
Shari Glatter
Anne Nebanzahl
Steve Lederman
Kevin Knapp
Marc Freindlich
Multimedia Market Manager Ben Hamilton
Executive Director of Digital Media Melissa Green
Operations Manager Monica St. Omer
Digital Editor Sean d'Oliveira