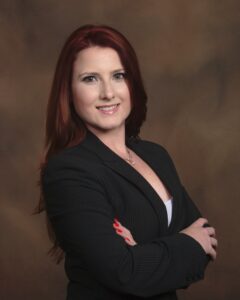 Treating nearly 4,500 new cancer patients each year requires a level of care and understanding that goes well beyond the initial diagnosis. To that end, Memorial Cancer Institute (MCI) employs more than 200 medical and support specialists as part of its multifaceted approach.
But the numbers only begin to tell the story of Memorial's commitment to those battling cancer. An alliance in 2020 between MCI, the Office of Human Research at Memorial Healthcare System and Florida Atlantic University—with an emphasis on elevated care, including research that makes cutting-edge clinical trials available to patients—led to recognition of the partnership as a Florida Cancer Center of Excellence by the state's Department of Health.
MCI's integrated treatment approach also recognizes that cancer is a journey—one with its share of often overwhelming emotional and practical detours. Thankfully, Memorial Cancer Institute boasts a team of world-class patient navigators with encyclopedic knowledge of day-to-day and big-picture realities connected to a cancer diagnosis. Navigators guide patients and their family through cancer's many corridors, providing education on everything from treatments and side effects to assistance with appointments to available services and resources involving psychological, nutritional and spiritual care.
In honor of Breast Cancer Awareness Month, Lifestyle asked Maray Salina, director of oncology support services at Memorial Cancer Institute since January 2019, to elaborate on the vital role that care coordinators play after patients receive their life-changing diagnosis.
How has the role of patient navigator evolved over the past decade?
Nurse navigation has evolved as the needs of cancer patients have evolved over the years. The navigation role has become more comprehensive and defined, helping patients every step of the way.
Navigators are more involved now with planning toward survivorship, considering the great advances made with treatment options that allow the [cancer] population to grow and live quality lives. Because of these advances in treatments, the care of cancer patients is changing from acute to chronic, as more patients are living longer with cancer.
Navigators clearly wear a variety of hats. What kind of specialized training is required to be a patient care coordinator?
Navigators tending to cancer patients must be knowledgeable about the disease process to be able to foresee potential needs, address them in a timely manner and educate patients accordingly.
Understanding the advances in treatments and side effects of the treatments [physical effects as well as psychosocial] are key for the navigator role. Patient navigators also have a special heart; they're passionate and resourceful. They are patient advocates and always willing to go above and beyond.
These qualities can't be provided during training, but they're a must to get patients the help they need.
After the reality sets in for a patient, what are some of the common questions/concerns that you and your team handle?
Patients process information in different ways. For some, reality sets in a lot sooner than others, making this a unique [journey] for everyone. Most of the questions the navigators manage fall under these categories:
Basic cancer knowledge: This involves specifics about the disease, diagnostic testing [including MRI, PET scans, pathology, biopsies], procedures, surgeries, and treatment options [radiation, hormonal, chemo] and their side effects.
Healthcare system and oncology team questions: What is a nurse practitioner? How do I get a referral or access personal medical information through MyChart?
Common psychosocial questions: How will I pay for this? How can I still work and pay my bills? How should I talk to my children and tell my family? Will this affect my intimacy? Will I be able to go on vacation and celebrate with my family?
Healthcare journey questions about timing of procedures, treatment and diagnostics: When do I meet with my specialist? When is my next test, etc.?
Acceptance: Patients want to know how they can volunteer with Memorial or if they can help a new patient with some of their questions.
When questions change from "how" to "when," this usually indicates a patient is coping with their diagnosis and moving toward the next level of acceptance. They often begin to partner with their navigator, becoming active participants in planning their own care.
What are some examples of the clinical trials, in all realms, in which Memorial Healthcare System has been involved?
In particular for patients who have tried various treatments that did not work, clinical trials offer choices in terms of treatment. The clinical trials we have been involved with include adult oncology, adult cardiology, cystic fibrosis, multiple sclerosis, and pediatric oncology and sickle cell.
A lot of these treatments would not be available locally, but our extensive clinical research infrastructure provides patients with the chance to take part in research investigations.
How difficult is it for patient navigators to stay focused given the inherent emotion that's involved in a cancer diagnosis?
Guiding a patient through their cancer journey often brings about high levels of emotions. That is why self-care has to be imbedded within the team. They must be able to take care of themselves before they can take care of others.
[It's important to] go to bed at night with a clear conscience. Knowing we are doing the best we can is sometimes helpful in coping with the emotions that can be brought up by helping patients with so many needs that sometimes can't be met. Being able to collaborate with coworkers to find solutions for our patients is also helpful in staying focused.
Group shot caption:Carolina Figueredo, navigator, Memorial Cancer Institute; Leonard Mckhan, navigator, Memorial Cancer Institute; Maray Salina, director of oncology support services, Memorial Cancer Institute