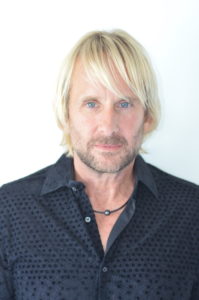 Forty-six years ago, Daniel Hartwell was an aspiring drummer, standing backstage after an Edgar Winter concert in Massachusetts. Only 11 at the time, Hartwell managed to spend a few minutes with the rock star, an episode he remembers as if it were yesterday.
Twenty-six years later, Hartwell, who lives in Ocean Ridge, near Delray Beach, was relaxing by the sea when he began to doze off. He started dreaming that the late John Lennon walked up to him, pointed at his iPhone and asked him what it was.
Those two snapshots not only speak to the career journey of the musician-turned-concert-promoter-turned-author—but they also play into Hartwell's current passion project, South Florida's first International Beatles on the Beach Festival, which is slated for April 25-28 in Delray Beach.
The festival features Winter as the headlining act. Hartwell, who is an encyclopedia of rock 'n' roll knowledge, says Winter has a link to the Beatles: "He was on tour with Ringo Starr for years."
As for the Lennon connection, Hartwell points to the "boatload" of other acts lined up for Beatles on the Beach—including the Estefy Lennon Band from Buenos Aires, Argentina, with Lennon soundalike Estefania Figueroa. "She's the only female John Lennon tribute artist in the world," Hartwell says.
Hartwell always had an interest in The Beatles, but he became especially drawn to Lennon after his seaside dream about Lennon and the iPhone. He wrote a novel titled Saint John Lennon, along with co-author Roseanne Bottone, that imagines the Beatle time-traveling forward to 2020, and what he encounters four decades after his death.
While traveling to England last year to promote his book at International Beatleweek in Liverpool, Hartwell began to develop his own idea of a Beatles event. He figured Delray Beach—with its restaurants and clubs along Atlantic Avenue, and the hub of live entertainment at the town's Old School Square—would be the perfect host city for fans of The Beatles to revel in a four-day tribute to the Fab Four. The city and its mayor, Shelly Petrolia, agreed.
"We're turning Delray Beach's Pineapple Grove into 'Pineapple Fields Forever,' " Hartwell says, borrowing a page from the song, "Strawberry Fields Forever."
Hartwell, originally from Worcester, Massachusetts (he moved to Ocean Ridge a decade ago), says Northeast Second Avenue will shut down on the first evening of the festival, April 25, and become Abbey Road, alluding to the famous pedestrian crosswalk in London that became the setting for one of the group's best-known photos—the cover of the "Abbey Road" album.
The festival also is a way to promote all that Delray Beach has to offer, its founder says. To that end, Hartwell has entered into promotional/discount deals with restaurants and bars. While many of the main musical acts will be performing at The Pavilion at Old School Square, festivalgoers can be part of a Beatles bar crawl for ongoing entertainment at live music venues.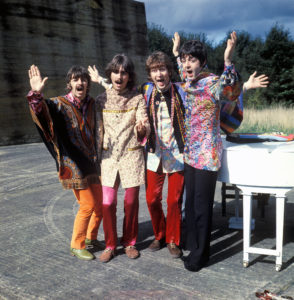 Such an all-encompassing promotion is nothing new for Hartwell, who ran New England's longest running rock festival, Locobazooka, for 20 years.
"The idea is for the whole arts-and-entertainment district of Delray Beach to benefit from visitors to the festival," Hartwell says. "The business model is to promote Delray Beach and South Florida to people who live here and people who come here from out of the area."
The music lineup consists of an international array of tribute bands. "The Norwegian Beatles are flying in from Norway," he says. "Beat and Shout are from Goiania, Brazil; and Sparky Quano, a Japanese Beatle, plays Japanese space music."
In addition to the lineup of music acts, from Beatles tribute bands to a doppelganger for Eric Clapton, he rattles off other draws to his Delray Beach festival, including "Ringo Bingo," a best Beatle baby contest, and a kids' play area aptly named Octopus' Garden.
There is one significance that Hartwell says shouldn't be overlooked: Feb. 7, 1964, when the band's Boeing 707 left London's Heathrow Airport and touched down at New York's JFK Airport.
The Beatles invasion began.
"This I can promise you," Hartwell says. "In 200 years, people will be listening to Beethoven, and they'll be listening to the Beatles."
Beatles on the Beach
When: April 25-28
Where: Downtown Delray Beach
The lineup: Performers include: The Edgar Winter Band; McCartney Mania with a full orchestra; Patti Russo, singer with the band Meatloaf; Liverpool Live; Beat and Shout; Ringer Starr; local rockers the Mason Pace Band; and Across the Universe—as well as tribute bands for Tom Petty, Red Hot Chili Peppers, Eric Clapton and more. Plans also include the world premiere of the Beatles short film, "Mersey Boys."
Tickets: Festival pass, valid for all four days of the festival, includes access to Old School Square concerts, club shows, four days of activities, and restaurant and merchant discounts; $51.50, $85.50, $135.50 for VIP show seats.
Website: beatlesonthebeach.com