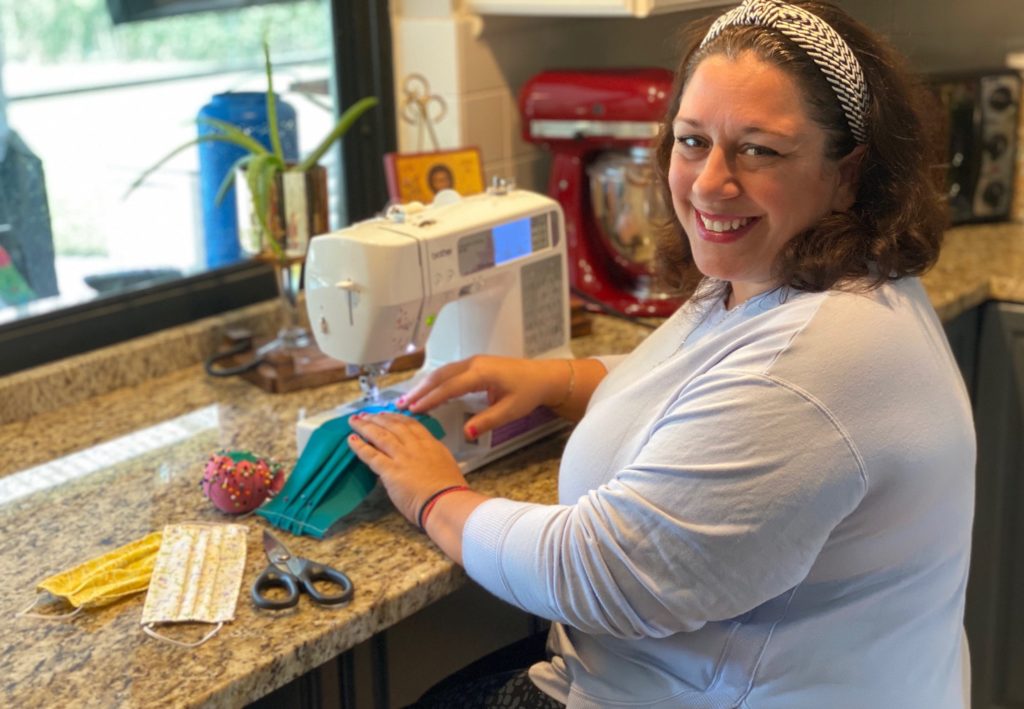 Kyra Poulos readily admits her kitchen table is "a mess" right now. But it's with good reason. The table has become the center of operations for her efforts to make masks for health care workers and essential workers in South Florida and around the country.
Currently furloughed from her job as director of sales for Morlin Hospitality Group's Hampton Inn & Suites and the Residence Inn (both in Coconut Creek), the Coral Springs resident made good use of the sewing skills that fuel her Etsy shop Sunday Southern, through which she's sold notecards and cosmetics bags for 13 years. With plenty of fabric on hand, she announced on her Instagram page in late March that she was making masks for health care workers and invited commenters to message her with their needs.
Since then, she estimates she's made from 350 and 400 masks. Of those, she's donated to around 270 health care workers, essential workers and those with health concerns, including a Miami hospice, Florida Heart Institute, Memorial West in Pembroke Pines, Care Wellness Center in Margate, and JFK Medical Center in Lake Worth.
Locals have picked up donations from her no-contact pick-up station at her door. She's sent other donations to 14 states, including Texas, Virginia, Georgia and Amita Health in Chicago.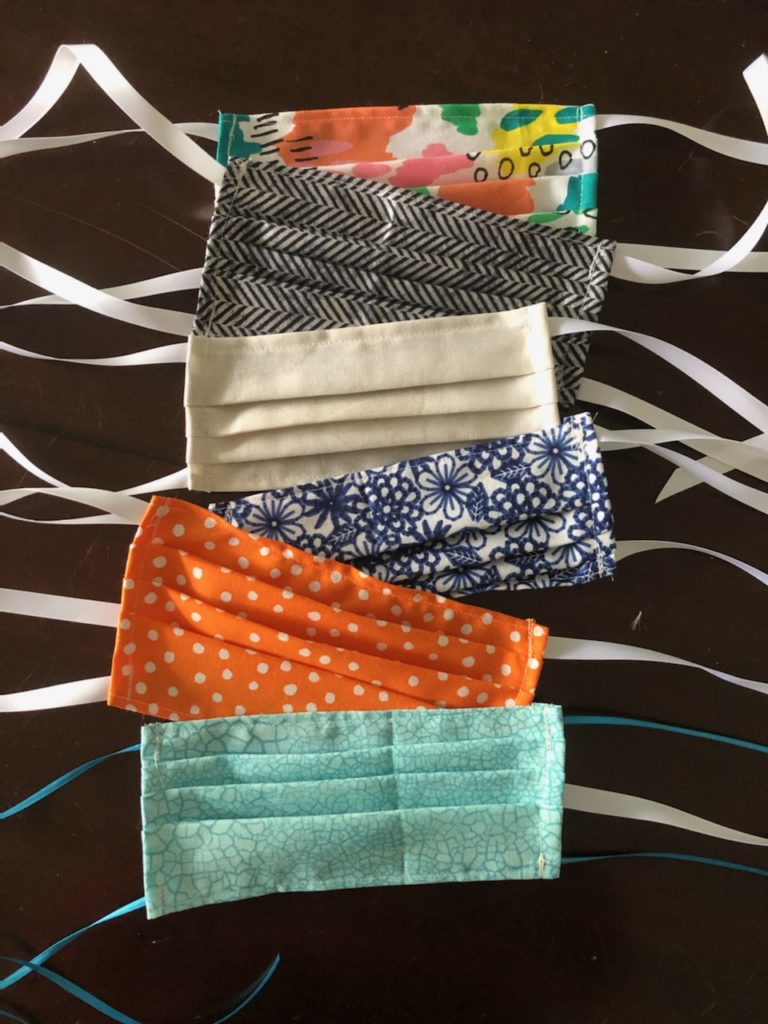 "My husband's been my logistics manager. He's kept my dining room table very organized with each order and each request and each envelope," says Poulos, who is overseeing her daughter's kindergarten online learning while furloughed. "He's been making all my labels, and running the postage, so that I can just keep sewing. This weekend [the first in April], I was probably up around 8 a.m. each day and I sewed each day until midnight, just taking breaks for meals."
When the Centers for Disease Control and Prevention recommended the public start wearing masks, she added masks (which are made of 100% cotton that is machine washable) to her shop, which has been helpful to fund the donations to those who need it. (Several were bought for essential workers at a Sonic in Coral Springs.) She also recently joined a Facebook group called Florida Mask Makers.
"If I can spend a little time doing one thing that can make its way out of the house and help another person, it's worth it—whether it's someone just having peace of mind because they have to go to Costco and get something for their family, or if it's a medical worker who needs an added layer of protection," she says. "I like knowing that whoever's wearing it, if nothing else, is taking one step closer to flattening our curve. That's what really means the most."