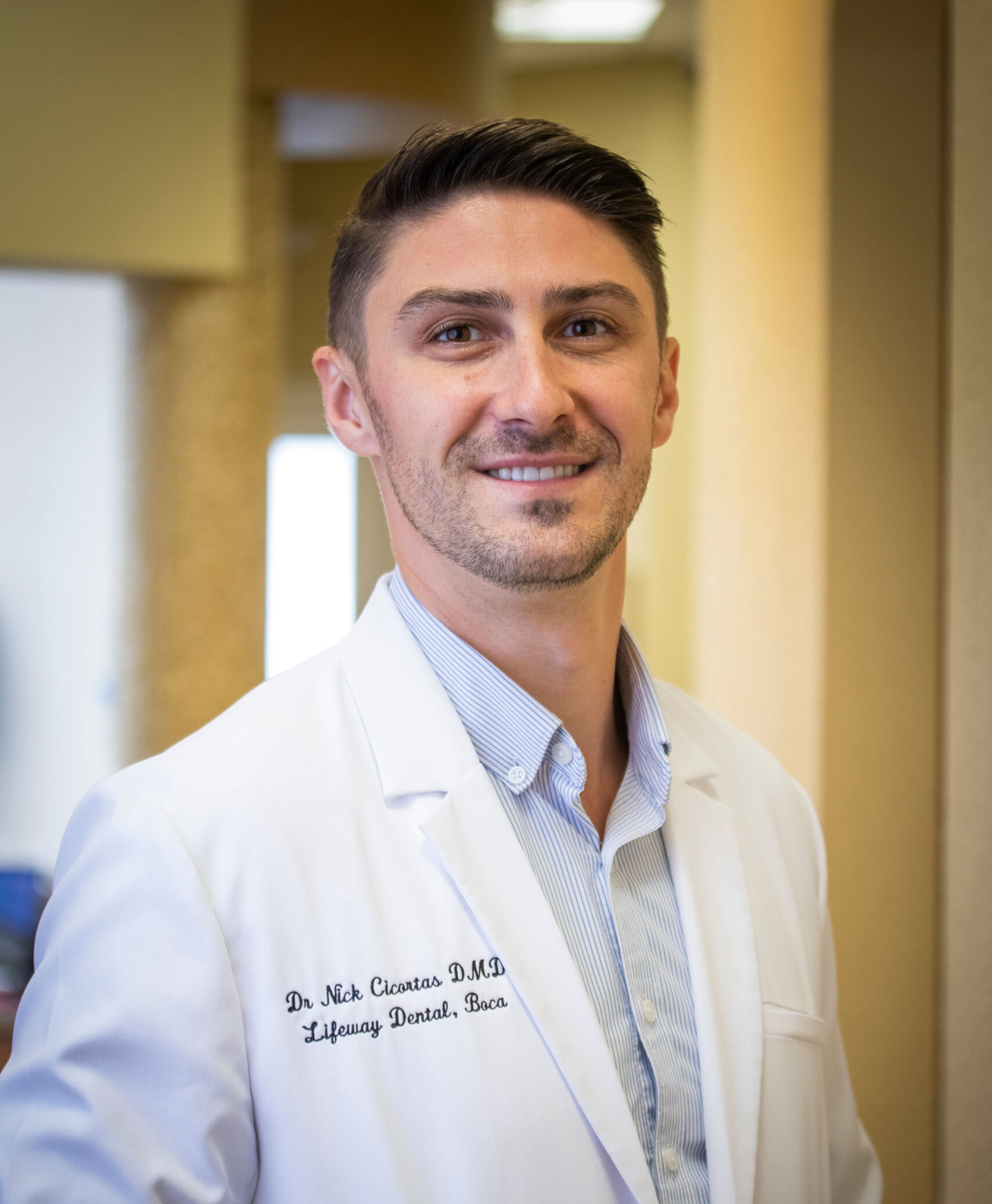 Esthetic Dentistry and Veneers
Dr. Nick Cicortas, DMD
Lifeway Dental of Boca
9101 Lakeridge Blvd., Unit 9
Boca Raton, FL 33496
561-852-7700
Whenever a significant improvement of one's smile is desired, dental veneers can help accomplish this in a short timeframe. Although other materials are available, porcelain has become the predominant material of choice routinely used to make esthetic changes when dealing with chipped, worn, discolored or misaligned teeth. Veneers are strong, esthetic, and have a good long-term outlook.
The first "Hollywood Bridge" was introduced by Charles Pincus in 1928, and used porcelain veneers worn only while on camera. Over the next 60 years in dentistry, bonding techniques went through a dramatic evolution that involved discerning better ways to etch and bond to the natural tooth layers of enamel and dentin. By 1983, Dr. Harold Horn had successfully bonded permanent porcelain veneers to tooth structure.
What are some types of veneers?
A cosmetic dentist will determine the best material based on the patient's needs and expectations. Composite, or filling material, can be manipulated by hand in the office to create veneers that have an acceptable look but can wear, fracture, and discolor over time. Porcelain veneers on the other hand are stronger, more stable, and have optical esthetics. The porcelain is either built layer by layer, melted and then formed, or cut into shape by a machine. A properly bonded porcelain veneer that is cleaned and maintained regularly will last many years.
What are some indications?
Veneers may be right if you have: gaps in between your teeth, chipped teeth, stained or dark teeth, mild rotation or positional issues, or teeth pushed toward the tongue. Conversely, veneers may not be appropriate if there is: severe crowding, excessive spacing, poor hygiene, clenching or grinding. Thanks to advances in bonding systems, veneers have become a conservative and predictable method to improve one's smile and confidence.
Toothfully yours,
Dr. Cicortas