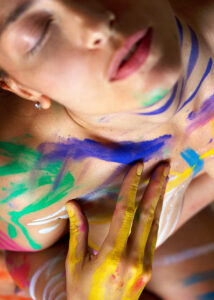 As part of our Women of Influence issue in September, Lifestyle collaborated with ArtServe—the award-winning arts incubator based in Fort Lauderdale—on a pictorial feature inspired by the creative laboratory's recent photography exhibition, "Superficial Impressions." The images chosen by Lifestyle, taken by female photographers/artists spotlighted in the exhibit, speak to the web of feelings, fears, joys, and challenges experienced by women of all ages and backgrounds. In the online version of the story, Lifestyle presents additional images (connected to the exhibition series) by the featured photographers.
Melissa Vlahos
Melissa's journey has led her on the path of self-love and women's empowerment. She spent years lacking confidence, not realizing she had the power to do something about it. A first visit to a nude beach in Greece was her "a-ha" moment; that led to journey of cultivating self-love, acceptance and body positivity. She dove deep into herself, uncovering and healing self-afflicted and ancestral wounds. Discovering artistic photography has ignited her desire to be a guiding light for other women to see their beauty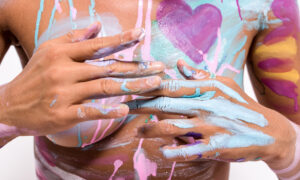 (inside and outside) and to reach their empowered state of being. The "Unleashed Project" was conceived in that light.