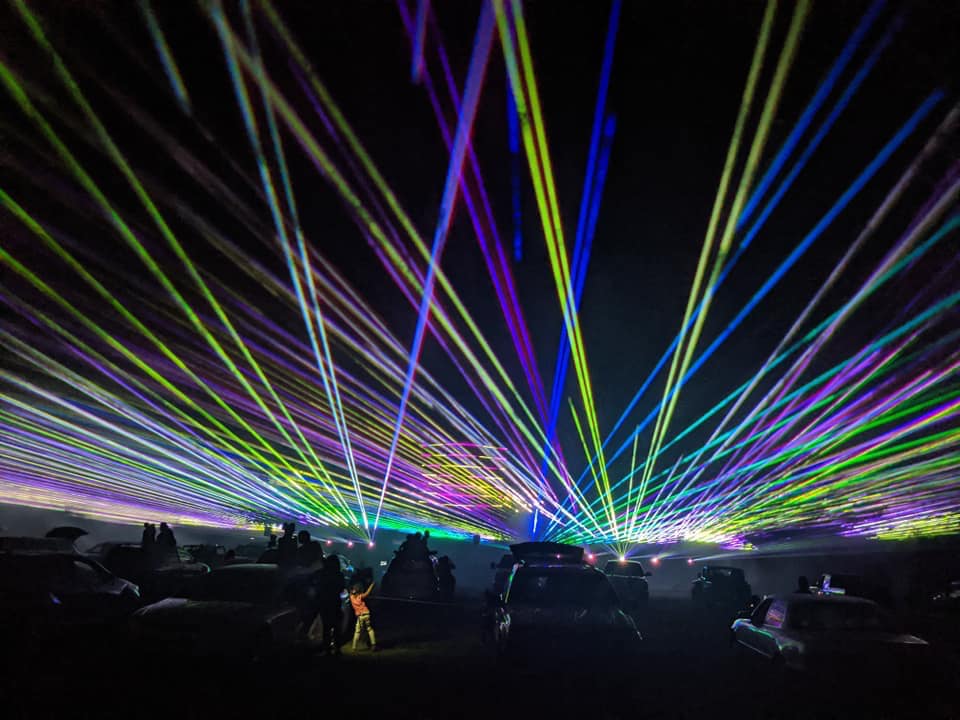 Gulfstream Park hosts a drive-in laser show
Gulfstream Park is already known as one of South Florida's most popular entertainment destinations. Now, it's added another reason for South Floridians to visit.
This week, Gulfstream Park hosts Drive-In Laser Light Show, which it describes as "an immersive laser light show experience" that features "action-packed laser lights and exciting graphic effects, all set to current pop, classic rock, a tribute to Van Halen, and other popular artists." Guests have the opportunity to catch two 40-minute shows per night (except March 7). Dates and times are below.
March 4, at 7 p.m. and 9 p.m.
March 5, at 7 p.m. and 9 p.m.
March 6, at 7 p.m. and 9 p.m.
March 7, at 7 p.m.
Gates open at 5 p.m. for 7 p.m. show and 8 p.m. for the 9 p.m. show. Guests can bring water and snacks to enjoy and are encouraged to arrive an hour before the show. Tickets are $29 for one car, $55 for VIP and $99 for VIP Exclusive Front Row. Purchase tickets here and learn more about the show here.