The new year is just around the corner, but it's accompanied by an age-old style question for many South Florida women as high season shifts into gear.
What do I wear?
The December-to-March run of cocktail events, dinner dances, holiday parties and charity fundraisers produces heavy foot traffic in walk-in closets throughout the region as partygoers search for the perfect outfit.
While we all want to look our best, it's important to maintain perspective, according to South Florida fashion experts Lis Castella and Lawnette Lucille. Fashion trends will come and go, but it's how you wear your attire that's most important. To that end, both agree that self-confidence and a head held high never go out of style.
As for what else is in style, Castella and Lucille offer a few insights.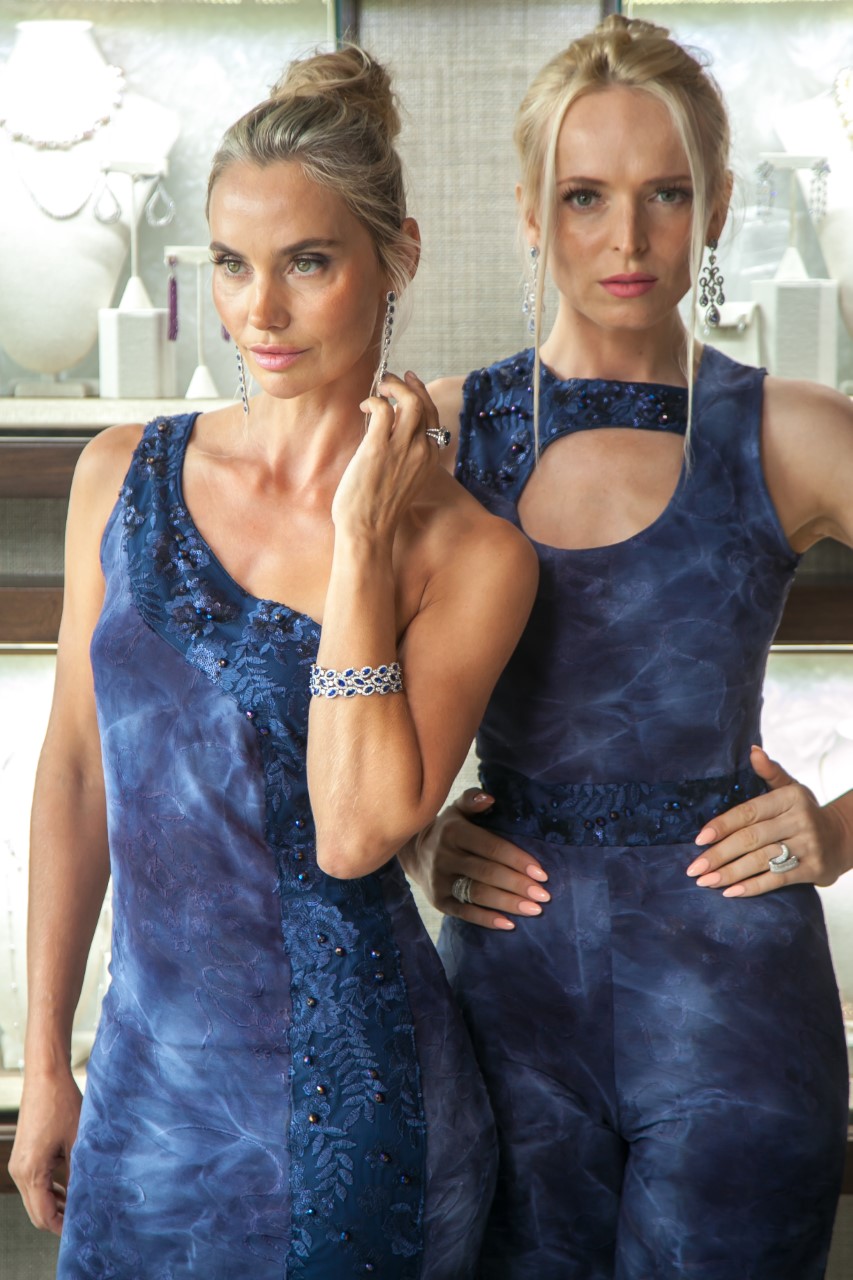 The You in Unique: Castella, a Fort Lauderdale-based fashion designer, has a roster of South Florida clients for whom she customizes short dresses, long dresses and jumpsuits. Her clients are feminine women who take care of themselves and are comfortable in their own skin.
"When you stereotype designs, you are making everybody follow the rules—and I don't follow rules," she says. "I like the simplicity and beauty of a woman as a person. I don't want to make a costume out of it."
While some South Florida women go to extremes to achieve the perfect look, Castella (liscastelladesigns.com)believes the female form is most beautiful when unaltered—and it shows in the areas accented by her designs.
"I love showing the shoulders and back," she says, running her hand down the side of her neck to her deltoids. "They are more sensual than cleavage and hips. If you have a chest and bum, but no posture, you have nothing. But if you have great posture, you don't need anything else."
One Color, Lots of Options: The sense of confidence and empowerment that Castella, a native of Colombia, wears so well also finds its way into her stylish creations. She buys stretchy fabrics at a Hialeah outlet, opting for classic colors—think navy, burgundy, red and black. Her original designs come in two basic sizes thanks to the fabric (with alterations for customized pieces): petite/small (sizes 0-2) and medium/large (sizes 4-6).
This season, she's styling a black jumpsuit with a lace and mesh décolleté; intricate beading tops off the tone-on-tone effect. Red drop earrings add a splash of color.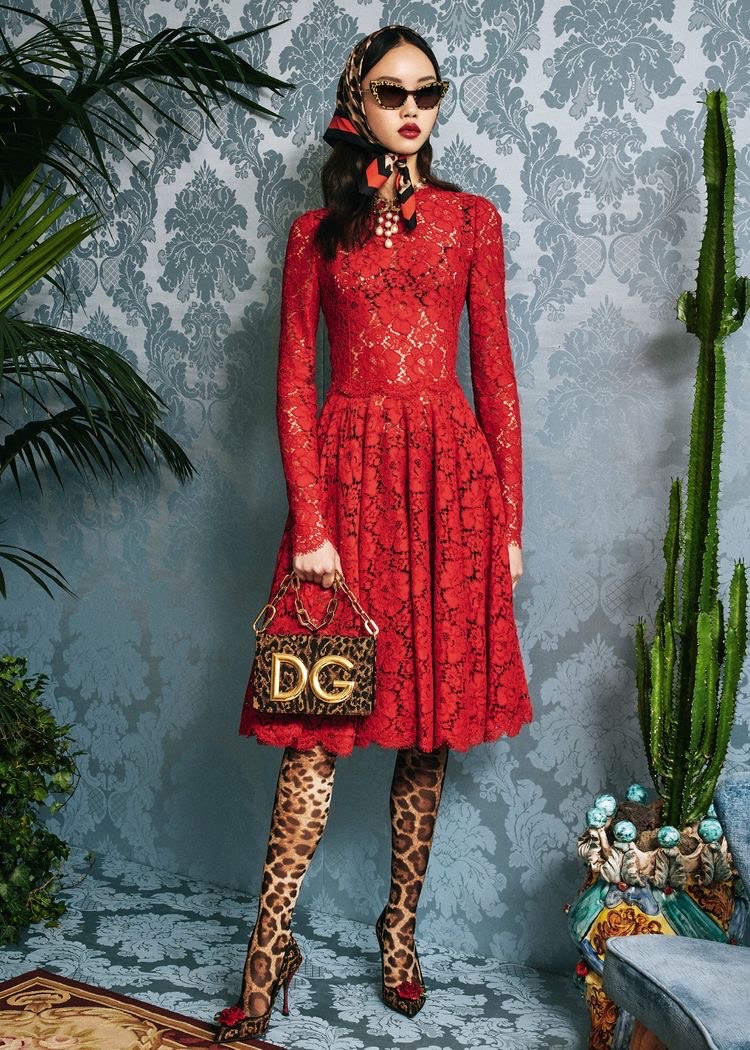 Monochromatic ensembles appeared on fashion runways for fall 2019 and winter 2020 collections, Lucille says. The stylist and image consultant has dressed models for the pages of Vogue Italia and AfroStyle. Her West Palm Beach-based company (visit lawnettelucille.com) also provides personal shopping services.
"I'm drawn to hunter greens, navy blues, maroons … rich colors and earth tones," she says.
What's Old is New Again: In the same way Castella tailors looks for each client, Lucille visits famed Antique Row in West Palm Beach to find one-of-a-kind pieces for her customers. "You start with the vintage to set the tone—a brooch, a hairpiece with a feather, or a clutch from the 1950s," she says.
Going the consignment route is both a way to economize while making sure no one else will be showing up with the same luxury-brand fashions. "Accessories can elevate an outfit instantaneously," Lucille says.
Dress for the Weather: Both Castella and Lucille prefer the lighter side when it comes to South Florida style. "You don't have to be in heavy fabrics to get the point across that you're attending a high-end event," Lucille says. "It's OK to wear silks, sheer and lighter fabrics."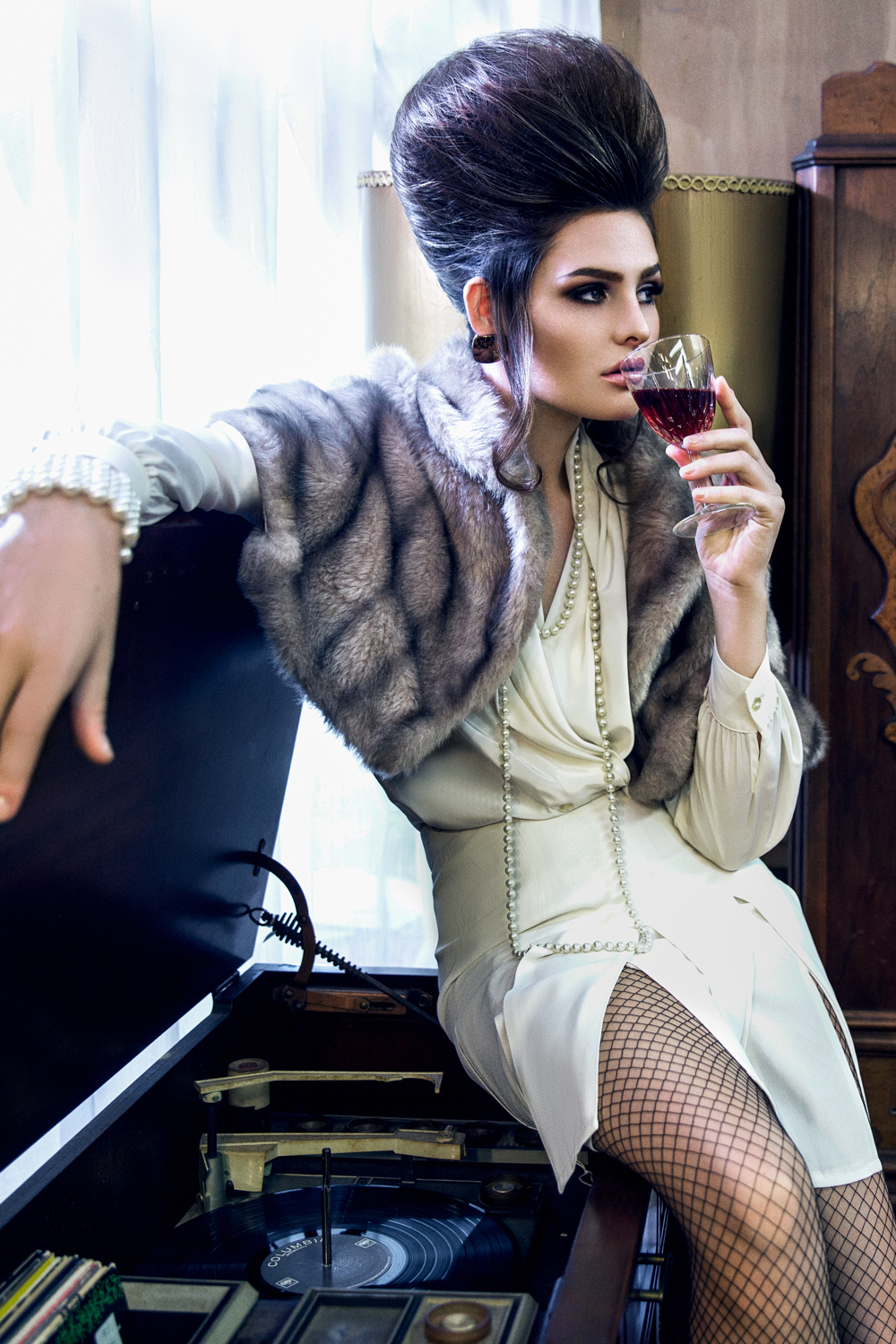 Runway Takeaways: Lucille has scoured recent collections. Here are her favorite looks:
• Black asymmetrical lace dress; bare thighs snuggle up to high leather boots and an unbuttoned trench by Ermanno Scervino. "This look plays into the trends of lace [and] texture all while remaining light and airy," Lucille says.
• Red lace dress with leopard-print tights by Dolce & Gabbana. "Texture and patterns are everyone's best friend. Animal prints, lace and bold colors will make you stand out."
• Long-sleeved black and flowered Prada dress with round neckline. "I'm a huge fan of tea-length dresses and gowns; they're such a nod to vintage style while still conveying a modern, chic look."
Featured image: Lis Castella design; LoFaro Photography