Years before her father embarked on a campaign to reimagine America, Ivanka Trump was on the ground floor of another restoration project, this one specific to South Florida. After acquiring the legendary Doral Golf Resort & Spa in 2012, Trump Hotels poured some $250 million into the 800-acre property, transforming everything from the 72 holes of championship golf to the 643 guest rooms and suites.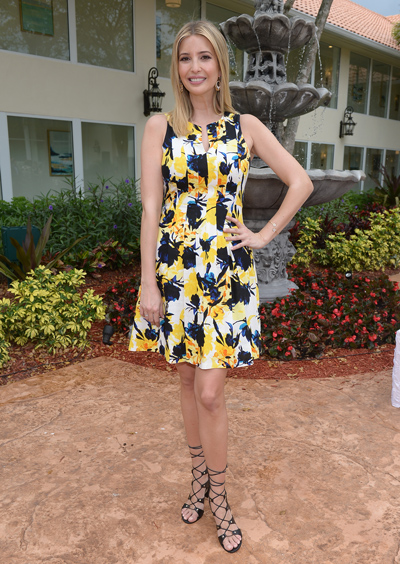 This spring, Ivanka was on hand to celebrate the final phase of the renovation—the unveiling of the new Trump Spa Suites that she personally designed and oversaw. Envisioned as a luxe hotel within the resort, the 48 detail-rich suites in the spa building (several of which exceed 1,000 square feet) feature lavish appointments—such as breccia marble in the bathrooms, stunning greige onyx tables, Italian bed linens by Bellino and Schonbek crystal chandeliers.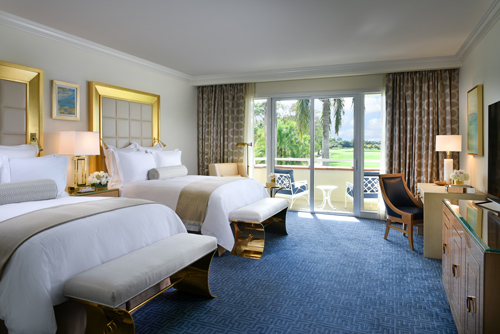 "The Trump Spa Suites were designed to further elevate the overall guest experience with amenities and offerings that are infused with the distinguished yet personal level of service synonymous with [our] brand," Ivanka says. "[The suites are] the ultimate escape for guests looking for a respite from reality."
The 34-year-old mother of three—and executive vice president of development and acquisitions for the Trump Organization—weighed in on the spa suites and more with Lifestyle.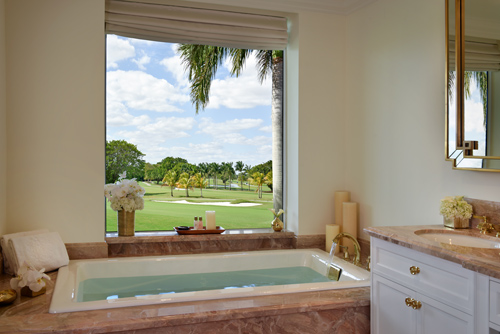 What do you enjoy most about projects like the Spa Suites?
It's seeing and experiencing the dramatic return of this iconic property to its 1960s grandeur, and the understanding that all of our family's hard work, attention to detail and dedication to making this the best golf resort in the country has paid off tenfold.
The unveiling of the Trump Spa Suites at Doral is even more personal, and it's incredible to see my own design preferences evident throughout each luxurious space. One day, in the near future, I will be able to tell my young children that they were here for this monumental occasion, when we completed the transformation of this property to all its glory.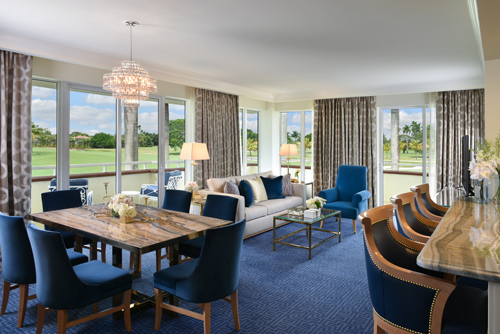 On a different luxury note: Can you talk about the evolution, growth and what the future holds for your jewelry line?
I'm incredibly proud of my fine jewelry collection and the growth my company has seen. We started as a small jewelry-box boutique on Madison Avenue and are now sold in Neiman Marcus and in over 60 domestic fine-jewelry boutiques. We also have strong retail partnerships in the Middle East and in Canada. Rather than scale too much too quickly, our plan is to focus on strengthening the relationships we've already developed in the industry and continuing to create pieces of the highest quality.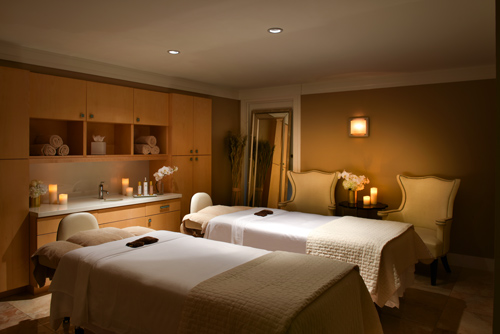 Is there anything you've learned on the campaign trail that has helped you in business?
The past year has been filled with many opportunities to learn and grow, and also many blessings. While my father has been on the campaign trail, my husband and I welcomed a new member to our growing family. I am a supportive daughter, of course, but I am also an entrepreneur, mother and wife and focused on running the Trump Organization alongside my brothers.
Having the support of my family was incredibly important throughout this renovation, as it was a labor of love for all of us. Our involvement in Trump National Doral, from my father's close involvement renovating the four championship golf courses to the unveiling of the Trump Spa Suites, was personal and something we are incredibly proud of. Our family looks forward to seeing guests enjoy the iconic property for years to come.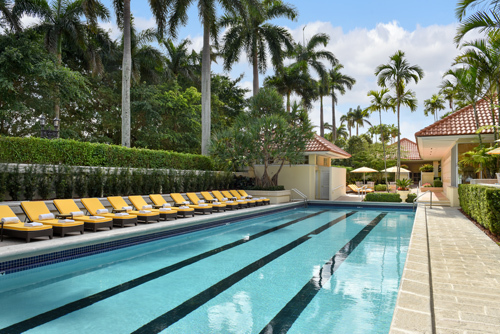 Escape to Doral
Let the bliss begin with a luxury getaway to Trump Spa Suites. As part of a two-night promotional package, with rates starting at $529 per evening, guests receive one 60-minute signature treatment at Trump Spa (think custom massages, cleansing facials or the Bamboo Body Perfection), unlimited access to the spa's relaxation areas and lap pool, complimentary daily continental breakfast and evening cocktail service. Call 800.713.6725 or visit trumpnationaldoral.com for details.