Though numbers only begin the tell the story of Kelley Shanley's tenure at Broward Center for the Performing Arts, they're also impossible to ignore.
During his decadelong run as president and CEO (he's celebrating 20 years overall), the Coral Springs resident has been involved in two major capital campaigns. A $60 million effort, completed in 2014, transformed the Broward Center's theaters and campus, solidifying its standing as one of the most forward-thinking performing arts entities in the nation—one that delivers some 700 performances a year and an economic boost to South Florida estimated at $130 million.
Currently, Shanley is overseeing a $27 million renovation of Parker Playhouse, the historic Fort Lauderdale theater that's one of three venues now managed by Broward Center (Aventura Arts & Cultural Center and the Miniaci Performing Arts Center at Nova Southeastern University are the others).
But, as always, there's more to what's happening at Broward Center and its affiliated venues than meets the eye. From one of the iconic red upholstered seats inside an empty Parker Playhouse, Shanley spoke with Lifestyle about everything from the Center's innovative education initiatives to the next generation of arts enthusiasts.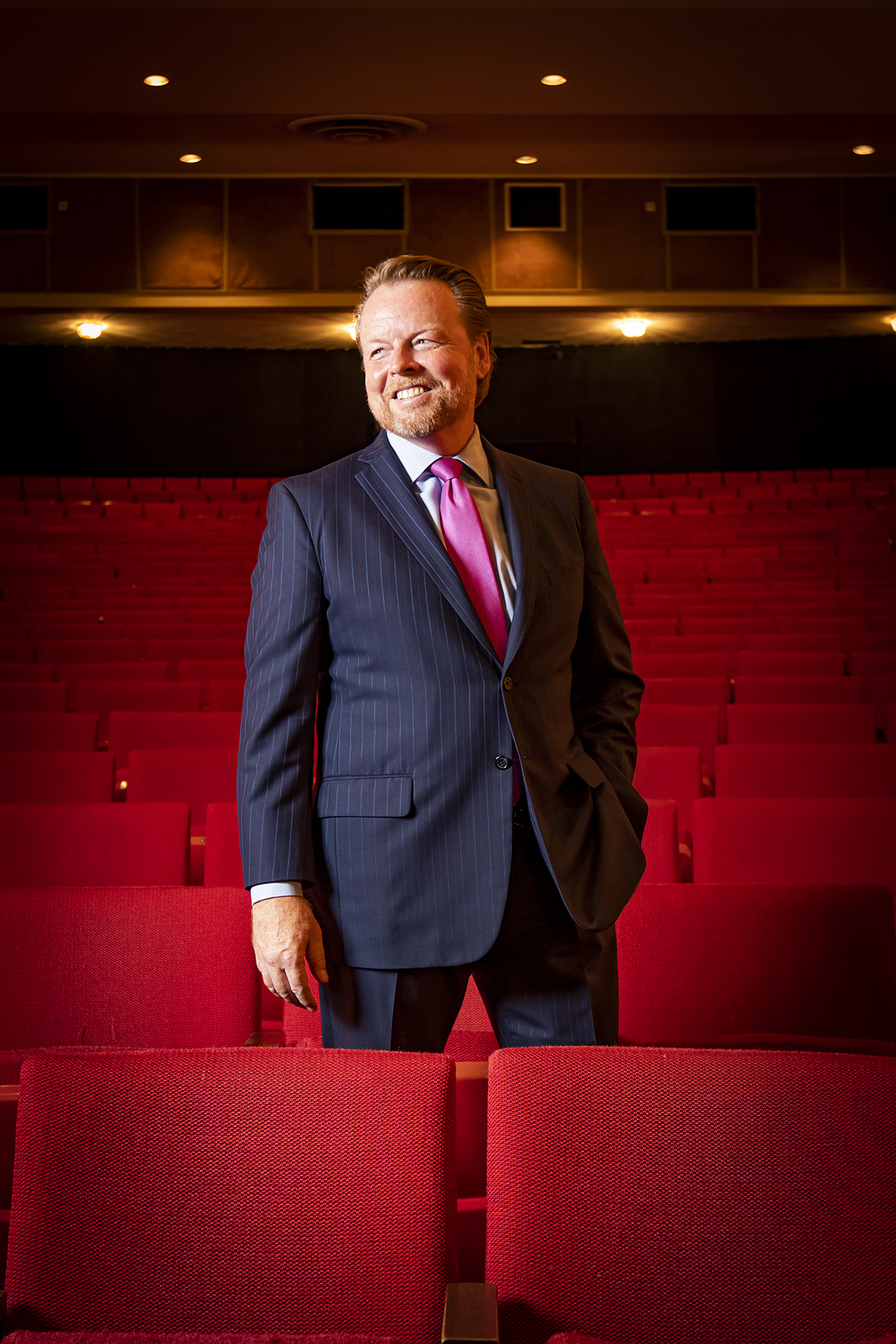 Why are entities like Broward Center and Parker Playhouse important to the Greater Fort Lauderdale area?
We're one of the top 10 performing arts theaters in the nation in terms of attendance. If we're generating that much activity, we're having a positive effect on the local economy.
As a pure economic driver, when [locals] are coming to shows, they're almost always spending money at restaurants as part of their evening out. We also attract people from outside the city and county, and even outside the state—anywhere from 15 to 20 percent of people purchasing tickets at the Broward Center have come from a ZIP code outside the tri-county area.
Another aspect of economic impact: When a company is looking to relocate, access to arts activities is part of what they're looking to have for their employees. A performing arts center like ours is going to be an important driver in that conversation.
Does the economic impact that your facilities have on South Florida give you a platform to advocate for the arts throughout the region? And do you use it?
During the last state budget cycle, the case we were making was that Florida was 48th in arts funding [Note: Funding for the arts dropped to $2.65 million during Gov. Rick Scott's final year in office.] Is there some reason why we're uniquely qualified to not fund the arts around here? Is there another funding source? Do we think that art is not important when, clearly, 47 other states think it's more important than we do?
There's no reason why we should be 48th. We need that funding.
I gave that speech at Broward Workshop [Note: Shanley serves on the executive committee of that nonprofit organization, which brings together local business leaders to help address the county's critical issues]. To that group, in particular, the notion that we're 48th in anything doesn't make a lot of sense.
The other thing I said to them is that, as business owners, if you want results, you put resources against it. You don't just say, I hope this will happen. You say, I need to achieve this result, and I'm going to put proportionate, necessary resources against that to achieve the outcome. [Note: Gov. Ron DeSantis' recently signed 2019-20 budget raises state funding for the arts to more than $21 million—still less than half of what it was in 2014.]
Why was the Parker worth a $27 million renovation investment?
Parker Playhouse was built in 1967. Through its 50-plus-year history, there's never been a major capital investment project to replace and update everything in the building. So, it's in need of a comprehensive reinvestment.
We've been managing the building for about 14 years. And it's become a valuable asset for how we deliver on our mission to the community. Broward Center and its two main theaters are really operating at full capacity. Here's the Parker, with a seating capacity of 1,100—which fits nicely between the Amaturo (600) and Au-Rene (2,600) seating capacities at Broward Center.
The Parker also helps us to deliver on our education program, the largest free arts education program in the country. We get more than 100,000 students a year into our theaters to experience performances on stage that are tied to curriculum in the classroom, and the Parker has become an important part of delivering on that. Anywhere from 30,000 to 40,000 students have participated in a program here in recent years as part of Broward Center's education partnership with Broward County Public Schools. …
There's no other venue that has this kind of history with the community. All of it seemed worth preserving.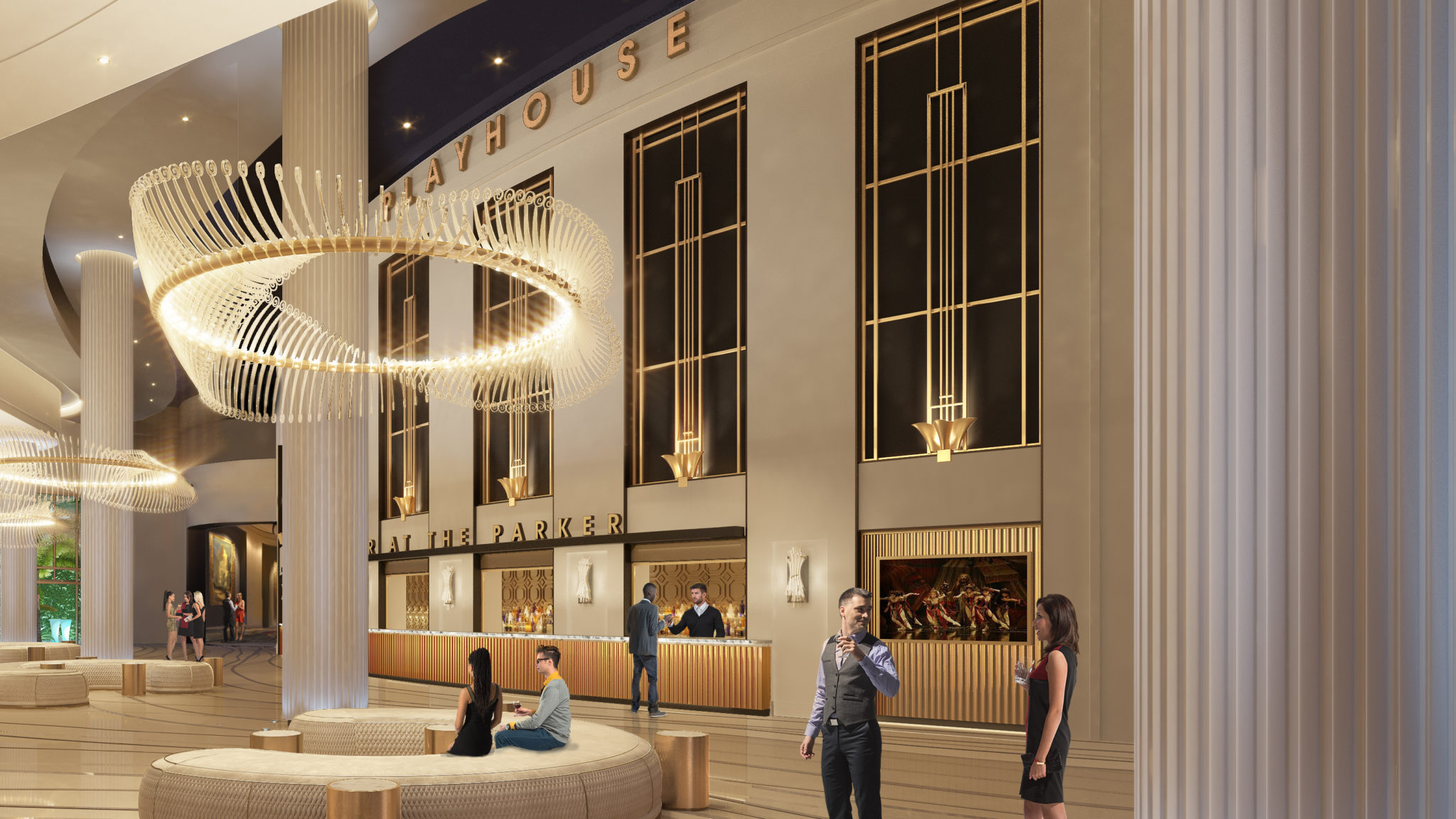 Speaking of arts education: Why have those programs disappeared from so many K-12 curricula—and what can be done to re-emphasize the importance of the arts when it comes to education?
I think because the arts have done a poor job of conveying the value of art in a school. I also don't think we've done the best job of fully integrating art into the educational experience in schools.
One way that we're seeing that work effectively is the Turnaround Arts program that we do with the Kennedy Center here in Broward County. This started with President Obama's Committee on Arts and Humanities; they developed this program that was focused on using arts to turn around failing schools. They'd make investments in arts teachers, instruments and supplies, and boost the traditional notion of arts programs in schools.
We're taking the [initiative] a step further. We provide teaching artists who come in and work with the schoolteachers on how they can integrate art right into the classroom. We also team up each school with a celebrity artist—Broadway stars, opera singers, professional artists—and they'll work with the school on various projects. This speaks to using art to create a more engaged and memorable learning experience. If you can bring the classroom alive with art and deliver a curriculum in a more-effective manner, things are going to move in the right direction.
The data we're seeing after the first few years is that the Turnaround Arts program is outperforming all other Turnaround programs for failing schools across the country. Here in Broward County, we saw a couple of our schools go from F schools to B schools. This year, we have seven schools involved.
What are the challenges when it comes to cultivating future generations that are as passionate about the arts as those supporting the Broward Center now?
Certainly, there is always a lot of talk in the performing arts industry about generational relevance. Much of that is centered around specific art forms—particularly, symphony, opera and ballet. Everyone is concerned about the downward trend of audiences for traditional art forms.
While I share that concern, this isn't about the next generation not being engaged in art. The art just looks different. But art is alive and well for this new generation of students and millennials. In some ways, you might argue that art has never been healthier and more a part of a generation.
Some would theorize that this is a phenomenon that started with the post-World War II economy, which is the first time that young people had jobs and their own money—and therefore their own influence over the art they would consume. This led to rock 'n' roll, which took that generation away from the art forms that may have been handed down in the past. … Now, you're seeing that last generation of people that actually had an art form passed down, plus fewer people finding traditional art forms. That's creating a decline in those audiences.
In the meantime, people are finding other ways of expressing themselves through art. There's an art economy out there. There's engagement.
As performing arts centers, we do have concern about this next incarnation of art as far as if it will translate into something that can be done in a theater like ours. One thing that has kept the Broward Center running strong, and continues to have generational relevance, is Broadway, which reinvents itself every year with new artists creating new products.
"Hamilton" is the best recent example of something that opened Broadway to a new generation of audiences. [Lin-Manuel Miranda, who wrote the book and score] cast a broad net for relevance, and it's showing up in the numbers.
Of all the hats you have to wear, which one is most challenging?
I think the most challenging part of what I do—and I've been doing a lot of it, because we've been in capital campaigns for eight of the past 10 years—is continuing to build support for the organization. When you do that, you have to find a way to convey the value that we bring to the community—and find the people who care that we deliver that value.
I think I have a good story to tell. But I don't always have the most receptive audience. The challenge is to connect with that audience, help them understand what we do, and connect it to what they do and why it's important to them. With the help of so many in the organization, we've clearly been able to do that.
Photography by Eduardo Schneider | Photographed at Parker Playhouse