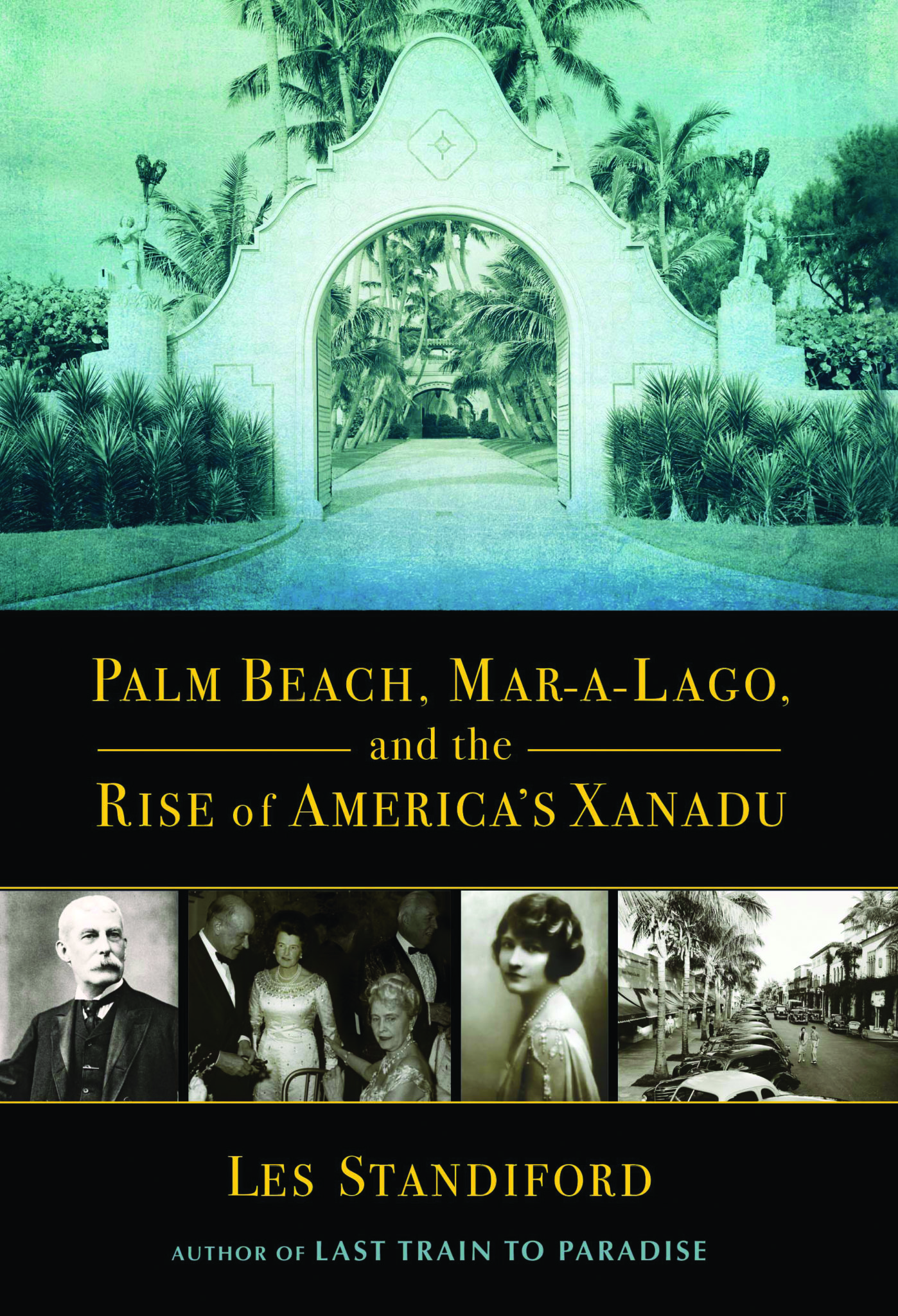 Whether the story is about fictional protagonist John Deal, now an American icon in the crime novel genre, or a page out of history's real-life stories, Les Standiford's writing has a narrative element that makes whatever he's decided to put his pen to a page-turner.
The Pinecrest author's latest, a nonfiction book called Palm Beach, Mar-a-Lago, and the Rise of American Xanadu (which will release this month through Atlantic Monthly Press), unearths a cast of characters that includes some of Palm Beach's most recognizable names—from Marjorie Merriweather Post to Donald Trump—all surrounding a fairytale Florida town and a storybook, 128-room seaside mansion.
To promote his latest work, the author returns to the Miami Book Fair at Miami Dade College, his 23rd since the book fair began in 1984. Ahead of his appearance, Lifestyle asked about the mansion and the stories he discovered there.
Your latest book seems like a bookend of sorts to the story of Henry Flagler, released in 2003 and a New York Times bestseller, Last Train To Paradise: Henry Flagler and the Spectacular Rise and Fall of the Railroad that Crossed an Ocean.
When I was doing the research and the writing of Last Train to Paradise—which is in its 39th printing, by the way—it was really about Flagler and his railroading exploits. I came across so many human dramas and so much about what happened in the aftermath of Flagler planting the flag in Florida. I didn't have a place for it in that book. I kept setting it aside and telling myself that someday I'll get back to it. Well, I finally have.
Was there an event that was the push you needed to "get back to it"?
As a matter of fact, yes. I was talking to Mitchell Kaplan (co-founder of the Miami Book Fair and the founder of Books & Books) back in 2016, and the mention was made that Mar-a-Lago was now being called "the winter White House" because of Donald Trump. I remarked that it wasn't the first time that it had been designated as the winter White House.
Original owner Marjorie Merriwether Post, who had the place built in 1927, tried to give it to the federal government 40 years ago for that very purpose—to be used as a winter retreat for the president and other government functions. I was telling Mitchell how all of this came out of the research I had done for the Flagler book. He thought it made for an interesting and timely story since Mar-a-Lago was now so much in the news. I got to thinking, well maybe it is time.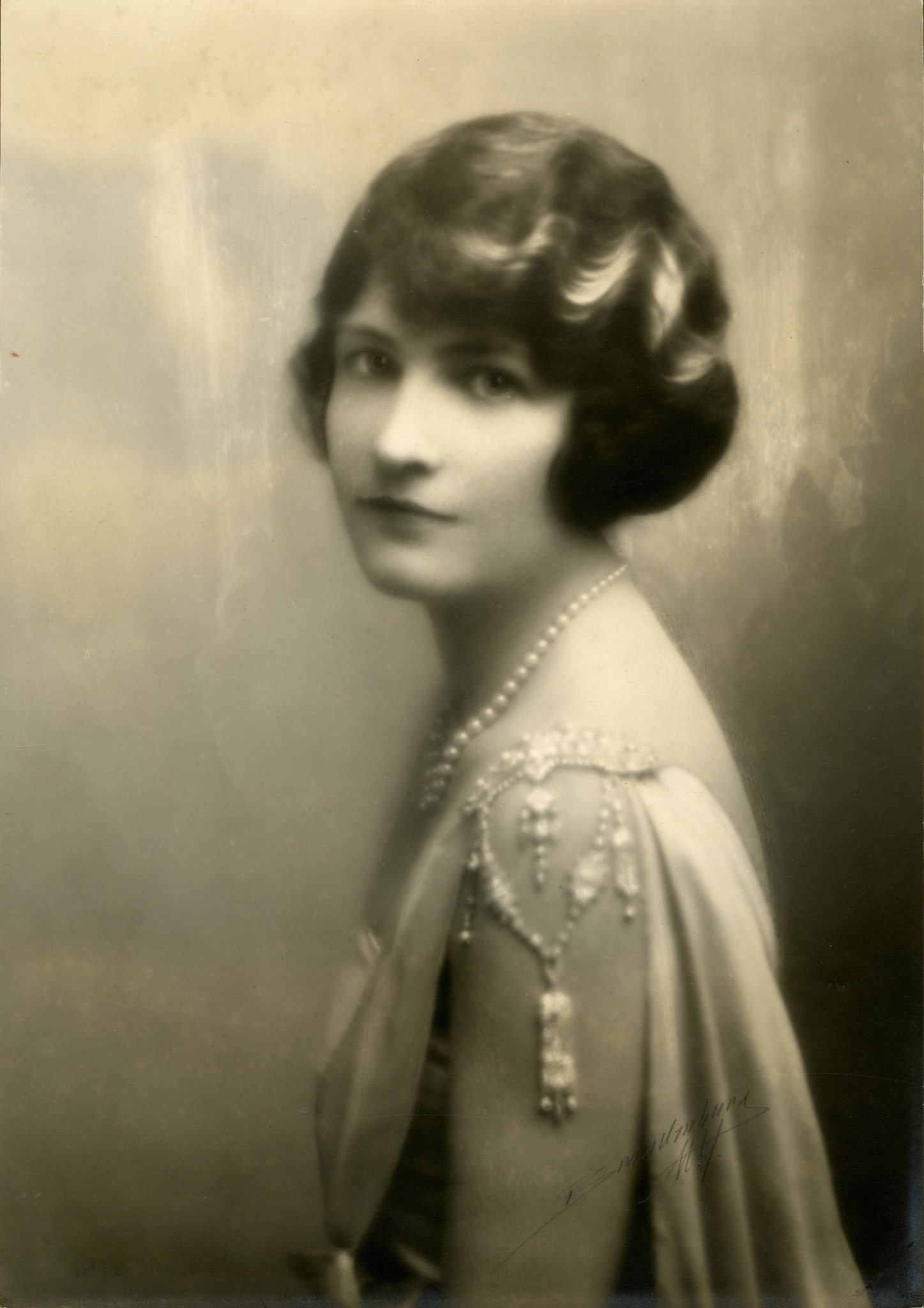 Post (of the cereal fortune) had other grand homes. What made her want to build Mar-a-Lago?
From Mar-a-Lago, Marjorie presided over social Palm Beach, addressing party invitations to Vanderbilts and Kennedys. Mar-a-Lago was the scene of square dances, masquerade balls and circus parties. She would hide in the second story alcove when she had guests, just to be able to watch their expressions as they came into the main room. Not because she wanted to see their envy, but she wanted to share in their amazement of the place. She delighted in being entertained and took just as much pleasure in entertaining. And to her, the latter required the proper venue above all. Mar-a-Lago was it.
Florenz Ziegfeld of Ziegfeld Follies fame was friends with Marjorie and her second husband, E.F. Hutton, and they mentioned they wanted to build a house, but she wanted something different. Ziegfeld suggested that she meet with his stage designer, Joseph Urban, an Austrian who, before coming to the states, built and designed homes. The Viennese architect, illustrator and stage-set designer, who had also created multiple set designs for the Metropolitan Opera, would be in charge of the mansion's design.
In the book, you mention a number of situations that befell Mar-a-Lago before Donald Trump bought the mansion. You weave an interesting story about how he obtained the property after Post died in 1973.
There were long and complex negotiations and other people in line before Donald Trump, who ended up taking possession of Mar-a-Lago in 1985. Unlike those who had come before him, trying to buy it and subdivide the area that surrounded Mar-a-Lago to build houses, the idea was to keep the main house on its little plot of land and subdivide the rest. Trump actually said he would like to live in the place and wasn't daunted by the cost of the upkeep. He tells the story, and other people tell various variations. He placed a bid that Post's estate felt was low and the estate was going to hold out hoping that someone else would top him. That's how one story goes.
He ended up arranging through a third party to buy the oceanfront parcel that belonged to Mar-a-Lago, which was being offered separately from the rest of the sale. The way Trump likes to tell the story is that he then delivered the news to the trust and the descendants of Marjorie: "If you don't accept my offer to buy Mar-a-Lago, I am going to build the most God-awful monstrosity on that oceanfront piece and it will block Mar-a-Lago's view. It will be the ugliest neighbor you've ever had, and it will drive the value of your property down. You'll see what I'm offering you is a fortune in comparison to what you'll be able to get." With the purchase price undisclosed in the press but rumored to be somewhere between $10 and $15 million, eventually, it would be discovered that the figure recorded by the county clerk was $5 million, with Trump reportedly paying another $2 million separately for the beachfront and another $3 million for the mansion's furnishings. At $10 million, it was something of a bargain.
What's next for you? Do you have another John Deal novel in the works?
If I had the time, I would write another in the John Deal series. If you read Havana Run, you can see that there's a natural sequel, what's coming next. But then the nonfiction works kicked in and there was more of a demand by publishers inquiring if I had something else in mind.
I'm working on a book called The Rapture of Elephants. It's about the struggle for the control of the American circus from the 19th and into the 20th centuries—Bailey versus Ringling.
Miami Book Fair
When: Nov. 17-24
Where: Miami Dade College Wolfson Campus, 300 NE Second Ave., Miami
What: In Miami's premier literary event, Les Standiford joins authors such as Dave Barry, Maureen Johnson, Edwidge Danticat and
James Fallows.
Info: miamibookfair.com