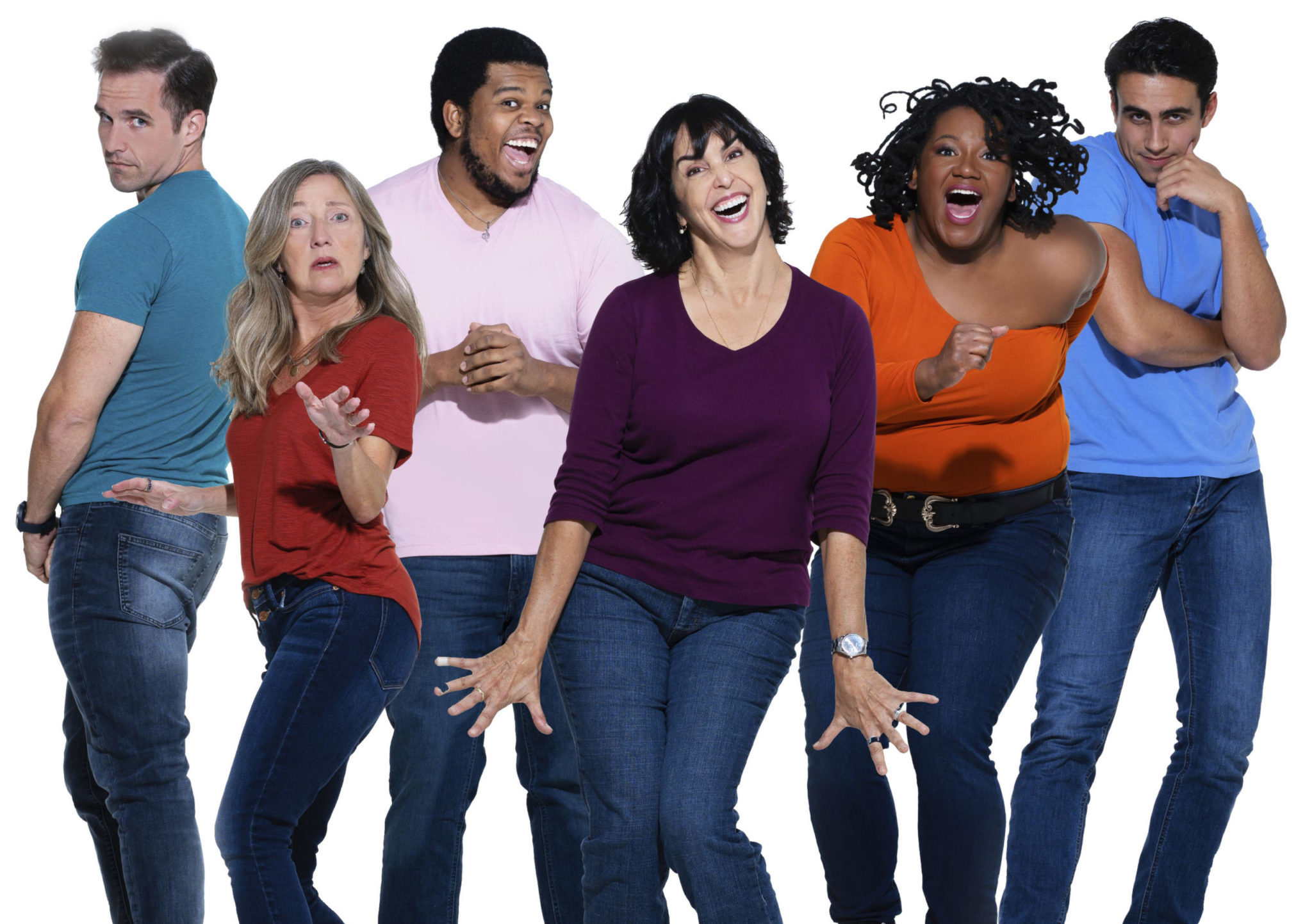 Live from the Arsht!
If laughter is the best medicine, then the news of two series of in-person outdoor performances orchestrated by the Adrienne Arsht Center in Miami may be just what the doctor ordered coming off a year mostly devoid of live theater. Local companies Zoetic Stage and City Theatre are both staging live shows over the next few months at Thomson Plaza for the Arts.
The former presents Zoetic Schmoetic: A Hysterically Safe & Socially Distanced Improv Comedy Experience on March 27 and again on April 24 (5 and 9 p.m. shows). Expect 80 minutes of crazed improv sketches from the six performers pictured, including award-winning actress Jeni Hacker—the subject of a feature in this issue of Lifestyle.
City Theatre's Shorts Outside the Box runs March 11, April 8 and May 13 (all shows at 7:30 p.m.). The evening features "hilarious and provocative short plays in intimate readings" performed by the company's actors. All performances at the Thomson Plaza follow CDC guidelines, including temperature checks before entry and required face coverings for all attendees. Visit arshtcenter.org for tickets and details.
Pictured above from left: Clay Cartland, Jeni Hacker, Fergie L. Philippe, Elena Maria Garcia, Daryl Patrice and Gabriell Salgado from Zoetic Schmoetic. Photo by Chris Headshots