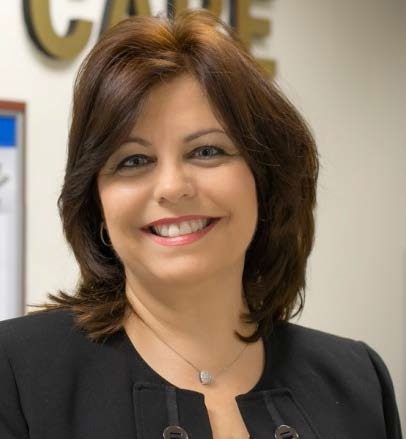 Long-Term Care
Maria E. Gomez
Retired
Senior Director, Customer Experience
Florida Power & Light
United HomeCare®
Board Member
305.716.0710 or visit
As the U.S. population ages, more people are handling long-term care plans for themselves or their loved ones. Long-term care (LTC) is defined as daily assistance with basic functions of life, such as eating, bathing, and dressing. When someone becomes physically or cognitively impaired, they often require LTC, and the likelihood of needing long- term care services increases with age.
A 65-year-old couple in good health needs around $388K saved to pay for health care costs for the remainder of their lives. That estimate encapsulates premiums for Medicare Part B (medical insurance) and Part D (prescription drug coverage), and some but not all dental coverage, as well as various out- of-pocket costs (e.g., doctor exams and hearing services). But it excludes long- term care expenses, and long-term care costs, which can be incredibly expensive. Unfortunately, there are 1,850 seniors who are on our waiting list for services, who need our help.
Serving those seniors at home would cost approximately $12.4 million annually, and compared to $115 million to serve them in a nursing home, that is a potential long-term savings to Florida's taxpayers of $103.4 million dollars.
United HomeCare® is a nonprofit home health and community care organization dedicated to excellence in what we do – helping you or someone you love live at home independently – because there's no place like home.
Our Priorities are:
ADDRESS THE NEED FOR LONG TERM HOME

CARE FOR SENIORS SAVING MILLIONS OF

TAXPAYER DOLLARS

ADDRESS THE FOOD INSECURITY

EXPERIENCED BY SENIORS

ADDRESS THE NEED FOR A SAFE HOME
ADDRESS THE NEED FOR PET CAREGIVERS
We hope you join us by contributing to Transforming Senior Living. Please contact us at [email protected] or call (305) 716-0710.