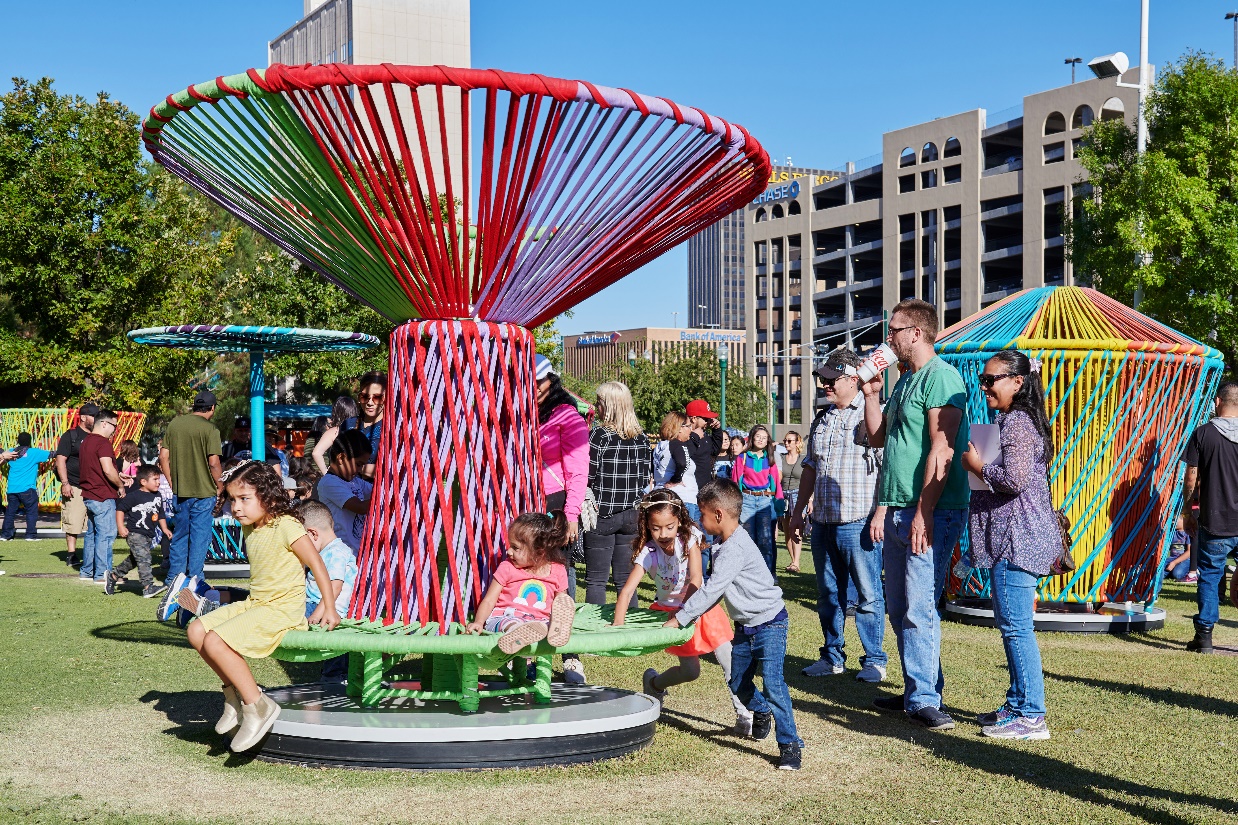 Los Trompos Art Exhibition Makes Its Way to South Florida
The large-scale, artistic installation aims to engage visitors in a meaningful and playful manner
The Los Trompos art exhibition experience will debut in South Florida from Jan. 31 through Feb. 28 at Shops at Merrick Park in Coral Gables. The outdoor shopping center will host the world-famous Los Trompos art exhibition, created by Mexican designers Héctor Esrawe and Ignacio Cadena. This interactive, vibrant outdoor display is a traveling exhibit that has been displayed in cities around the world, including Mexico City, Paris and New York.
"We are excited to present this globally inspired exhibition which will complement our coveted brand of shopping," Carlos Limontes says, general manager of Shops at Merrick Park. "Shops at Merrick Park welcomes everyone to marvel at this experiential display plus embrace our fine collection of specialty stores and restaurants in beautiful Coral Gables."
"Los Trompos," which means "spinning tops" in Spanish. The lively installation will feature eight larger-than-life, three-dimensional colorful spinning tops in various colors and shapes that invite visitors to play and engage with the art. Each sculpture functions as artwork and a rotating platform to act as a gathering place for relaxation, social interaction and entertainment.
Los Trompos at Shops at Merrick Park is free to attend. Visitors of all ages are encouraged to take the tops for a spin, sit back and relax, or pose for the perfect photo opportunity.