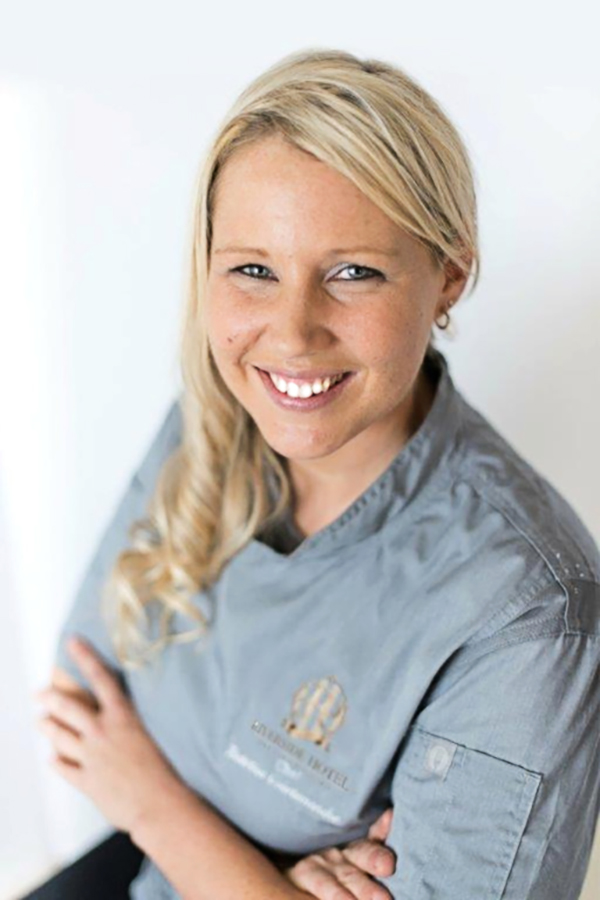 Though her decadent, artfully rendered dessert creations often are front and center at the Riverside Hotel in downtown Fort Lauderdale, Sabrina Courtemanche considers herself more of a behind-the-house personality.
That is, until the chef de partie for everything pastry related at the property—banquets, private dini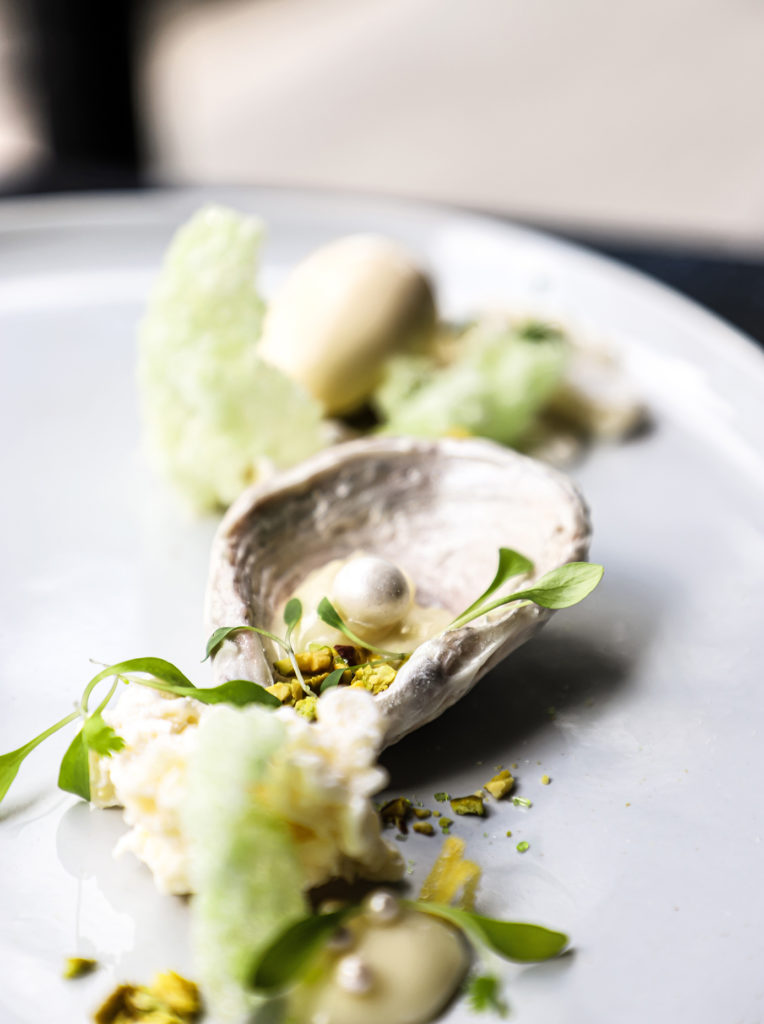 ng, and desserts at in-house restaurants such as Wild Sea Oyster Bar & Grille—dons her work uniform.
"If I ever feel uncomfortable [interacting with people], my chef's jacket always makes me feel like a superhero," says the native of Ontario, Canada. "I put it on, and I feel like I can do anything."
As anyone who's ever tried to stop at just one of her bite-sized red velvet beignets (with bourbon cream cheese filling, on the Wild Sea menu) can attest, Courtemanche's pastry powers are not to be taken lightly. She honed them in Canada over the course of 11 years at two different bakeries—an old-school, family-run Italian bakery, Regency, where she eventually became head wedding cake decorator; and Stone Crock, a bakery/restaurant, where she served as pastry chef.
"Being at the two bakeries, where everything was made from scratch, stays with me to this day," she says. "I won't allow vendors to sell me on anything premade. I make my own tart shells, my own fillings, my own jam. Why not? It tastes much better, and it's fresher."
The lure of the tropical life brought Courtemanche to South Florida with her husband in 2013. Within months, she landed at the Riverside, where she's been for nearly six years. Along the way, she's realized that part of what she loves about the 231-room hotel is that the encouraging atmosphere reminds Courtemanche of her earlier stops.
"The bakeries both had a family feel; so, when I started [at Riverside] it felt like home," she says. "You always want to be working with people, not above people. That kind of vibe lends itself to mentoring, which can get lost in bigger resorts. It keeps me grounded in the sense that somebody helped me, so I enjoy helping someone else.
"The Riverside has that atmosphere of mentoring and letting people be creative without being micromanaged. And I thrive on that creativity."
Look no further than the Key lime Pearl Diver cookies that, at first glance, appear to be a certain Florida seafood specialty. Courtemanche explains the secret to the art of dessert deception.
Origin story: "It was National Oyster Day a few years back, and Wild Sea was putting on a celebration," Courtemanche says. "I started brainstorming, and I thought, how cool would it be to make a cookie that looks like an oyster, plate it so that it's just like an order of oysters, but serve it as dessert?"
Seeing is believing: "I always think of the end product before I start anything—I visualize it in my mind. Then, it's about getting there. It took a couple days of trial and error to get it to where we wanted it."
Tricks of the trade: "The actual cookie is a butter cookie. We bake that over the top of a very clean oyster shell that's been covered with foil. That's why they're all different sizes; they're original to that oyster shell."
Curtain call: "The feedback the past few years was so positive that we put the Pearl Diver cookie on the Wild Sea menu."
Eye candy: "Once it cools, we pop the cookie out of the shell, and I brush it with white chocolate infused with lemon zest and pure lemon oil. When that's dry, I airbrush it with food coloring for shading. The 'pearl' is made of white chocolate and corn syrup [to keep it pliable]."
Final touch: "Originally, the filling was an espresso flavor with a bit of caramel. Key lime, however, gives it that Florida flavor—plus we have a wonderful Key lime pie on the menu from a recipe I discovered in Canada (that includes a ginger snap and graham cracker crust)."