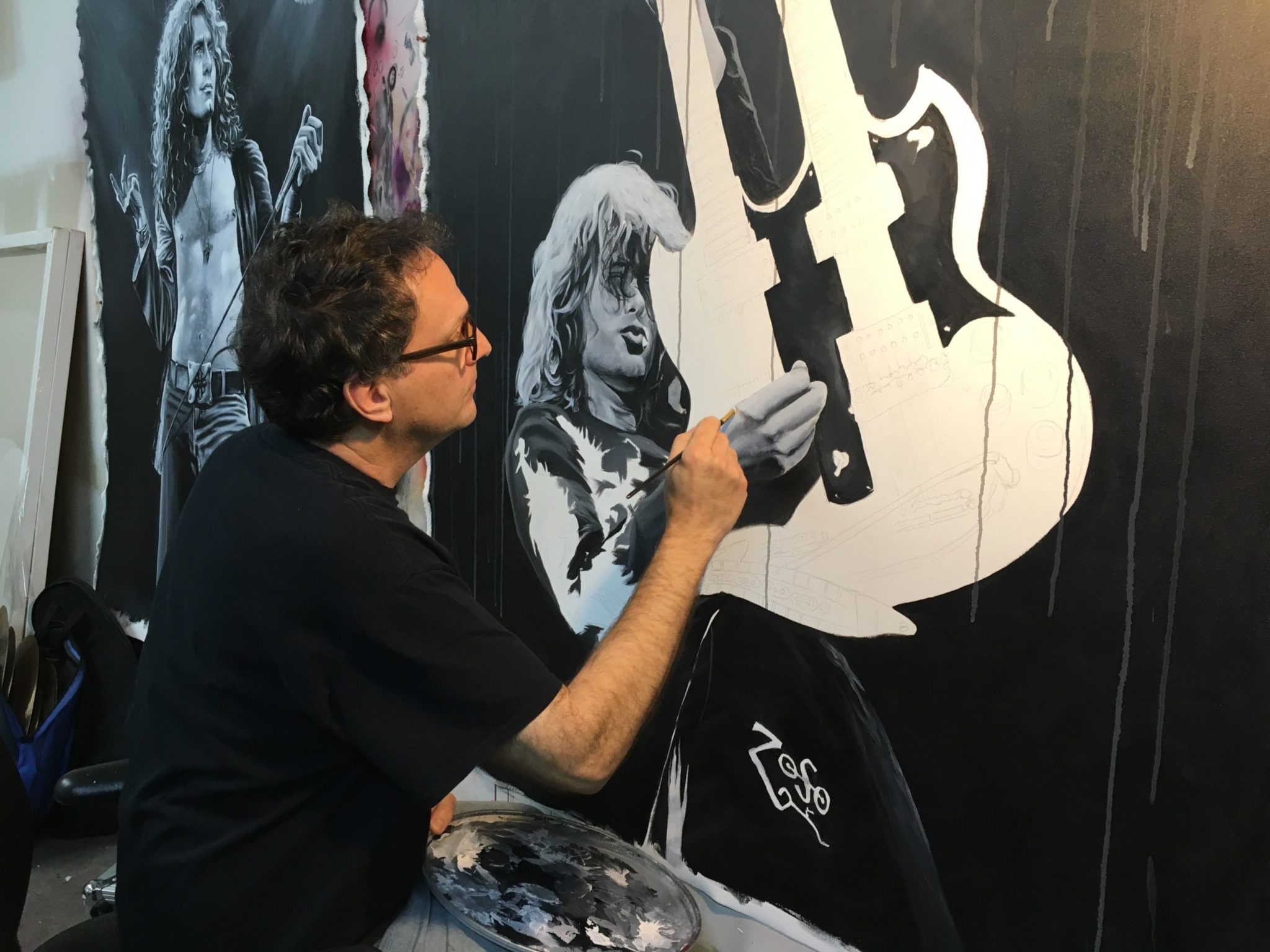 Rock 'n' roll art of drummer John Douglas to appear in Delray Beach
Artist and drummer John Douglas is launching his 2021 North American Art Tour in Delray Beach's Opal Grand Resort and Spa.
The limited engagement of the "High Performance" Fine Art Tour runs March 25-28 and features his work of rock 'n' roll icons such as Joe Perry (Aerosmith), Stevie Nicks, Dave Grohl (Foo Fighters), Bono (U2) and The Rolling Stones. Douglas himself will make live appearances at the Opal Grand on March 26 and 27.
On tour with Aerosmith, Douglas has toured the world with rock greats such as Slash, Van Halen, Bon Jovi and ZZ Top. His original works are featured in exhibits and art galleries around North America as well as many Hard Rock Café locations. He is also known for painting the famous "Billie" guitar for Joe Perry of Aerosmith.
The paintings will be available for sale at the Opal.