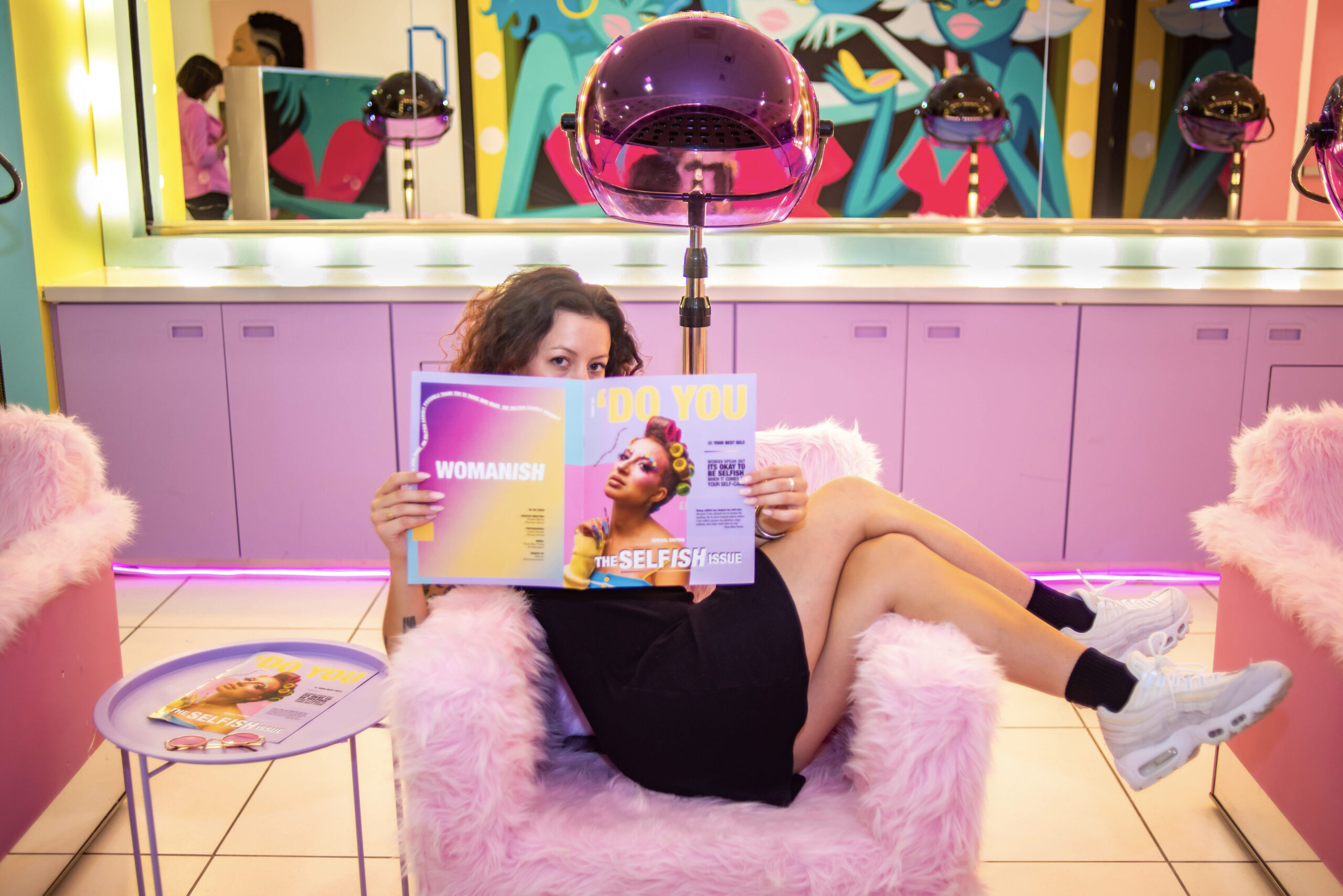 The Arts: Must-See Exhibits
Unique visual experiences—including odes to Van Gogh and the modern woman—are driving audiences in Miami
By Popular Demand: A Dutch master continues to set the South Florida arts scene on its ear. So, it's no surprise that Primo Entertainment has extended the Miami production of "Beyond Van Gogh" at The Ice Palace Studios (1400 N. Miami Ave.). After selling more than 100,000 tickets through its first seven weeks, the immersive, extra-sensory experience featuring the works of post-impressionist painter Vincent van Gogh will now run through Aug. 14.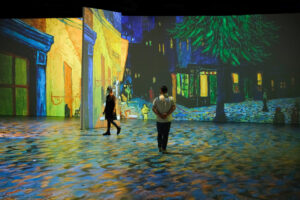 If that weren't enough, the Primo team is adding to the festivities with some fun concepts meant to complement the successful format.
Yoga Flow with Van Gogh: On Thursdays, from 8:30 to 10 a.m., join Tifftopia Wellness (aka, Miami's Tiffany Levy) for 90 minutes of guided mindfulness amid Van Gogh's celebrated works.
Crafting for Kiddos: On Wednesday afternoons, families and children can express their own creativity in the Van Gogh garden via drawing, painting and clay sculpturing.
Weekend Kickoff Happy Hours: Get a jump start on the weekend with art, local DJs, dancing and more on Thursdays and Fridays from 4:30 to 7:30 p.m.
Visit vangoghmiami.com for additional details.
An Artist's Life: The artistic journey of Cuban-born Emilio Sanchez, who died in 1999, receives its just due at LnS Gallery (2610 SW 28th Lane, Miami; lnsgallery.com). The exhibition "Emilio Sanchez Revisited," running through Aug. 14, present pieces from every decade of his life, focusing on his contributions to American art as a person of Cuban descent. Sanchez, whose use of simple structures and shapes in a reductionist process that elevated the larger subject matter, is having a moment this year; the United States Postal Service recently released a Forever Stamp in his honor.
As noted in the LnS summary of the exhibit, "From the hues of the Caribbean … to the bold atmosphere he encountered when attending the Art Students League of New York, Sanchez, to document and interpret the world he lived in, created a language all his own." During his lifetime, Sanchez exhibited his work in Cuba, Chile, Puerto Rico, Spain, London and Paris. His art is permanently held in museums in Washington, D.C., New York City, and Miami (the Frost Art Museum, and the Lowe Art Museum).
It's a Womanish World: A thought-provoking, interactive experience for women—and about women—that wowed attendees in Chicago recently launched in the Wynwood Art District. Titled Womanish, the pop-up exhibit (located at 317 NW 28th St.) conceived by Chicago natives and sisters Dionna and Danyelle Gray features activations across 16 rooms and 5,000 square feet of space.
Each installation focuses on a different "ish" factor that speaks to issues and experiences relevant to today's woman. The Miami exhibit also incorporates elements inspired by South Florida culture. Attendees can enter a holographic dimension in "Vanish," explore the impact of the so-called "pink tax" in "Consumerish," prioritize self-care in "Selfish," and awaken their inner child in the whimsical "Childish" setting.
"This experience is a culturally-inclusive safe space that provokes imagination, conversation and change around breaking single-definition stereotypes," Dionna Gray says. "Womanish is more than an exhibit, it's a pro-[woman] empowerment movement." Visit wearewomanish.com for ticket information and details.