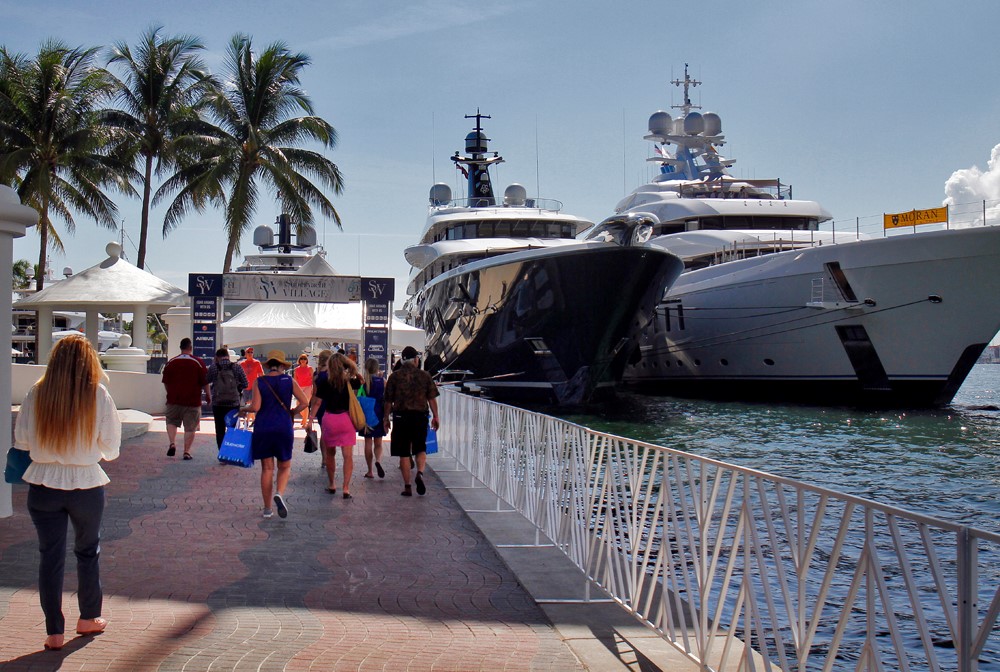 Ticket Sales for Fort Lauderdale International Boat Show Commence
The 62nd annual event will last from Oct. 27 through Oct. 31
Marine enthusiasts and yachting fanatics will have no shortage of opportunities to gawk at the most extensive in-water presence of boats and aquatic exhibits during the 62nd annual Fort Lauderdale International Boat Show (FLIBS). Tickets officially went on sale today for the show at the Bahia Mar Yachting Center in Fort Lauderdale.
The five-day outdoor event is owned by the Marine Industries Association of South Florida (MIASF) and produced by Informa Markets to showcase the latest boating and yachting products.
"We are excited to welcome back the global community of visitors and exhibitors to the 2021 Fort Lauderdale International Boat Show," says Andrew Doole, president of U.S. Boat Shows with Informa Markets. "In 2020, Informa was able to host an incredibly successful event that exceeded industry expectations despite the pandemic, and we anticipate that the 2021 boat show will raise the bar even higher for boating exhibitions."
As the demand for boating products and yachts reaches an all-time high, the annual event allows consumers to interact with marine industry professionals to learn more about the newest advances in the industry. Despite COVID-19, powerboat sales increased 12% in 2020 compared to 2019, according to the National Marine Manufacturers Association. More than 310,000 new powerboats were sold in 2020, which had not been accomplished since 2008 when the Great Recession occurred.
"The marine industry has been fortunate to experience unprecedented success over the last year. South Florida is honored to host for the 62nd time the premier yachting exhibition that is the world's largest in-water boat show. Area manufacturers, brokers, and marine service professionals whose businesses impact the local economy all year will be joined by their global counterparts showcasing the best products and services the industry has to offer," says Phil Purcell, president and CEO of the MIASF.
For more information on ticket purchases, click here.