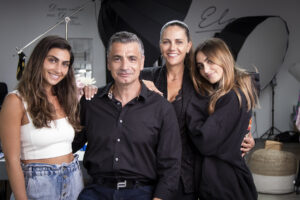 Though barely out of high school, Elan Savir believed he had something to prove to his family and friends: The native of Israel, who was raised mostly in New York and South Florida, could and would find success in Miami. And he would do it with a sense of style.
"When I was 18, I started working in clothing stores," Savir says. "At that time [the late 1980s], everyone who I knew that was successful was involved in the fashion industry. To me, success equaled a clothing company. I always had a good eye, and I wanted to make something out of myself.
"[Back then], Miami was a huge fashion hub. There were many factories and fabric mills. Pursuing this industry [and launching a business in Miami] felt very natural to me."
Inspired by his future father-in-law—who operated a string of successful boutiques in Hollywood Beach, creating clothing and bathing suits for the business—Savir started by thrifting for used jeans and other fabrics. He would then color, cut and stitch the pieces together into edgy denim creations and 1990s-style club dresses. Once finished, he would pack up the trunk of his car and drive up and down the Florida coast to sell his designs.
As his work evolved, the industry took notice.
"Everyone thought I knew what I was doing," he says. "No one realized that I was actually just starting out."
It was the beginning of one of the longest-running and most beloved fashion acts in South Florida. In 1991, Savir launched Elan, his namesake company for women's clothing that, initially, focused exclusively on designing and producing an annual line of resort wear. Three decades later, Elan (shopelan.com) has transformed into a contemporary, year-round line—not to mention, a family affair.
Savir, along with his wife, Galit, and three daughters (Leah, Sarah, and Senaya), as well as more than 150 employees, all have a hand in bringing collections for every season—fall, winter, spring, summer and resort—to the masses. No matter the time of year, there are consistent and flattering threads of comfort and confidence that run through collections designed for the "adventurous fashionista."
"About 12 years ago, we started to make the transition into ready-to-wear collections," he says. "We started with a fall line, which helped to open up a new client base for us. It was natural to expand to spring, summer, and winter, with resort being our fifth component."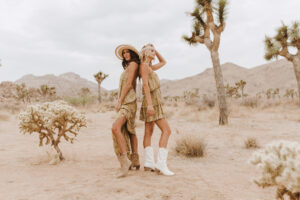 Headquartered in Miami, Elan is one of the last remaining businesses that still designs, cuts and sews under one roof. Outside of South Florida, his products are sold in boutiques worldwide; They're also featured in Nordstrom, Bloomingdale's, Dillard's, and Everything But Water, among other major stores. Elan also produces designs for private-label companies, which then take the clothing and sell it under their own name.
"We don't just make clothes and sell them," he explains. "We want to build our brand because people want to buy a lifestyle—they're not just buying the actual clothes."
Though his company has successfully expanded from resort wear—which includes one collection a year—into seasonal ready-to-wear, Savir is still learning to adapt to the fashion industry's constant evolution. "The business is challenging without actual challenges," he says. "You have to reinvent yourself every season, year over year. You're only as good as your last line."
That's why he and Galit—who also works as a designer for the company—remain "very hands-on" all these years later. "We are involved in every item and fitting. Everything that comes out in our collections has been through us."
When the COVID-19 pandemic crippled industries worldwide in early 2020, the couple did what they do best: reinvented Elan once again, this time, in the virtual world.
"We always wanted to launch an e-commerce business, and COVID really sped up that process for us," he says. "We now have a full website featuring our most recent collections. My daughters are heavily involved with that side of the business, bringing a new energy that we haven't had before."
The company also did its part to assist front-line workers during the early days of the pandemic, converting its factory to make masks; Elan donated more than 40,000 masks to Memorial Healthcare System.
As the world continues its transition back to a new normal, the Elan team is working diligently on designing a year's worth of clothing. This month, they're expected to unveil their spring and summer 2022 collections.
"[But] my favorite will always be resort," he says. "It's where I started, and what we're most known for."
Profile photos by Eduardo Schneider