Conquering a disease as debilitating as Alzheimer's begins with putting some heads together. The fifth annual Brain Bowl—April 12 at Boca West Country Club—does its part by benefiting the Louis & Anne Green Memory and Wellness Center, Alzheimer's Association, Alzheimer's Community Care and Parkinson's Foundation. A true meeting of the minds, this will be the first event in South Florida where all four organizations will combine forces, uniting to raise money and awareness to help combat Alzheimer's in our community. This year's celebrity speaker is actress Marilu Henner, a longtime supporter and advocate for Alzheimer's families who has petitioned Congress to become more fiscally involved. Henner is one of only 37 people documented with possessing Highly Superior Autobiographical Memory, which the audience will, no doubt, find riveting.
Founder and event chair Pamela Higer-Polani, a local probate attorney, discusses the event.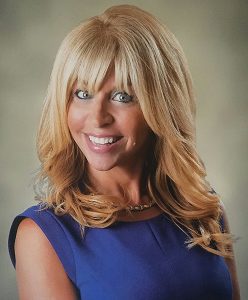 Why did these four organizations decide to join forces this year?"The Silver Tsunami" is literally engulfing South Florida—the true weed in our Garden of Eden. Having each of these organizations combine forces helps the public better understand each one's role in assisting families in our community living with dementia-related issues.
What is the most misunderstood factor about Alzheimer's? Alzheimer's is not an "old person's disease." In fact, nearly 20 percent of those diagnosed with Alzheimer's are under age 65. Moreover, researchers now know that the disease actually begins in the late 20s, with signs of this dreadful condition not usually manifesting until after 65.
Do you believe that we will see a cure for this illness in our lifetime?Yes, I do. I know that certain organizations, such as the Weizmann Institute of Science in Israel, already have found a way to remove the plaque in primates affected by Alzheimer's. Whether or not the cure for the 100-plus different types of dementia will be approved and distributed in our lifetime remains our greatest challenge, but hopefully events like the Brain Bowl will turn our dreams into reality.