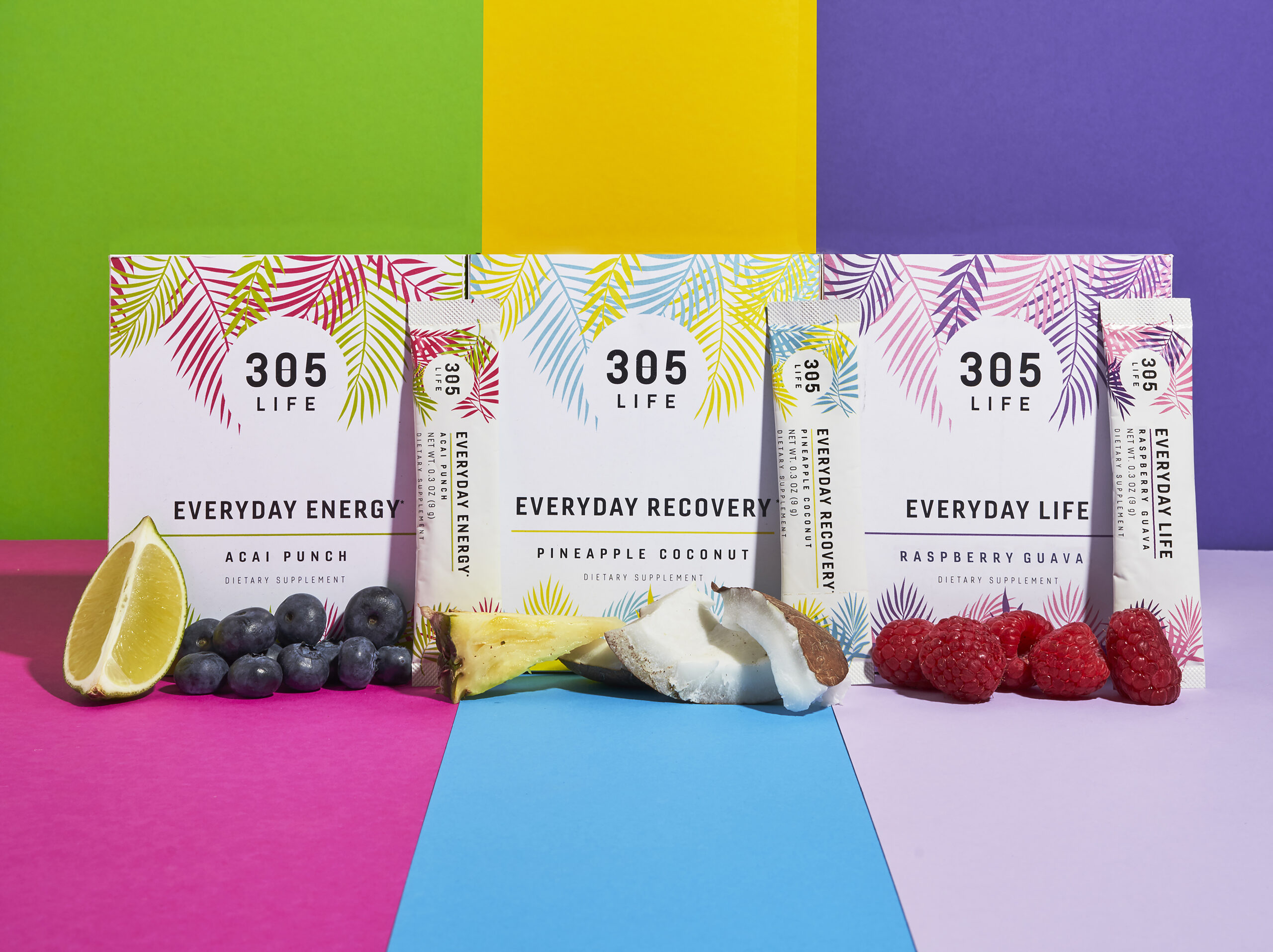 As a way to complement the energetic, hectic and vibrant lifestyle of Miami, 305-Life was created to provide daily dietary supplements with formulas focused on improving everyday life, recovery and energy for customers. The health and wellness lifestyle brand hopes to capitalize on the growing supplement industry and is led by a group of local entrepreneurs featuring industry experts, experienced fitness trainers and marketing professionals, including Grammy-award-winning artist Pitbull. The group, known as 30V-Collective, aims to inspire consumers to seek the most out of life by providing quality dietary products featuring popular flavors.  
"It's an honor to partner and co-found 305-Life," says Armando Christian Perez (Pitbull). "In these times, it's important that people take care of themselves. We all work hard to achieve our goals while balancing family, friends and whatever life throws our way. 305-Life is all about maintaining a healthy lifestyle and help those who strive to be a better version of themselves.
According to Fortune Business Insights, the global dietary supplements industry is expected to reach over $117 billion by 2027. The growth is attributable to the growing interest in personalized nutritional supplements amid the increasing prevalence of persistent diseases like diabetes, hypertension, high cholesterol and other heart issues.
While there is so much demand, consumers are overwhelmed with all the supplement options currently on the market," says 305-Life cofounder Roger Yuan. "There aren't true leaders. Current brands are not hitting the key health benefits and providing great taste. As a professional trainer who specializes in movement, martial arts, and action design for big budget Hollywood films and works with touring music entertainers like Armando, I saw the need for a product that suits the way people truly live their lives. Consumers are suffering pill fatigue with all the drugs and vitamins they take daily. Our ready-mix dosage packet solves that pain point and is both convenient and flavorful while keeping you vitalized and energized to take on each day."
The company has introduced its offerings online and will focus on consumer markets with significant health and wellness demands like in New York, Los Angeles and Miami. The products come in individual portable packs that can be mixed into water. Recommended usage is one packet per day mixed in 12 fluid ounces of still or sparkling water. All supplements sell for $60 per box, which includes 30 packets and are available online only. The line will consist of a daily supplement and two boosters. Ingredients for 305-Life are globally sourced and tested by 21st Century, an accredited production facility with over 25 years of experience crafting award-winning health supplements using natural flavors.
The brand plans to expand into other industries in the coming years, including beauty, bath and body products. It also features a membership platform to the 305-community featuring online guidance and training for health and wellness. Portions of the proceeds from 305-Life sales will benefit SLAM! Foundation, a nonprofit educational organization representing 12 public charter schools across campuses in Florida, Nevada and Georgia.