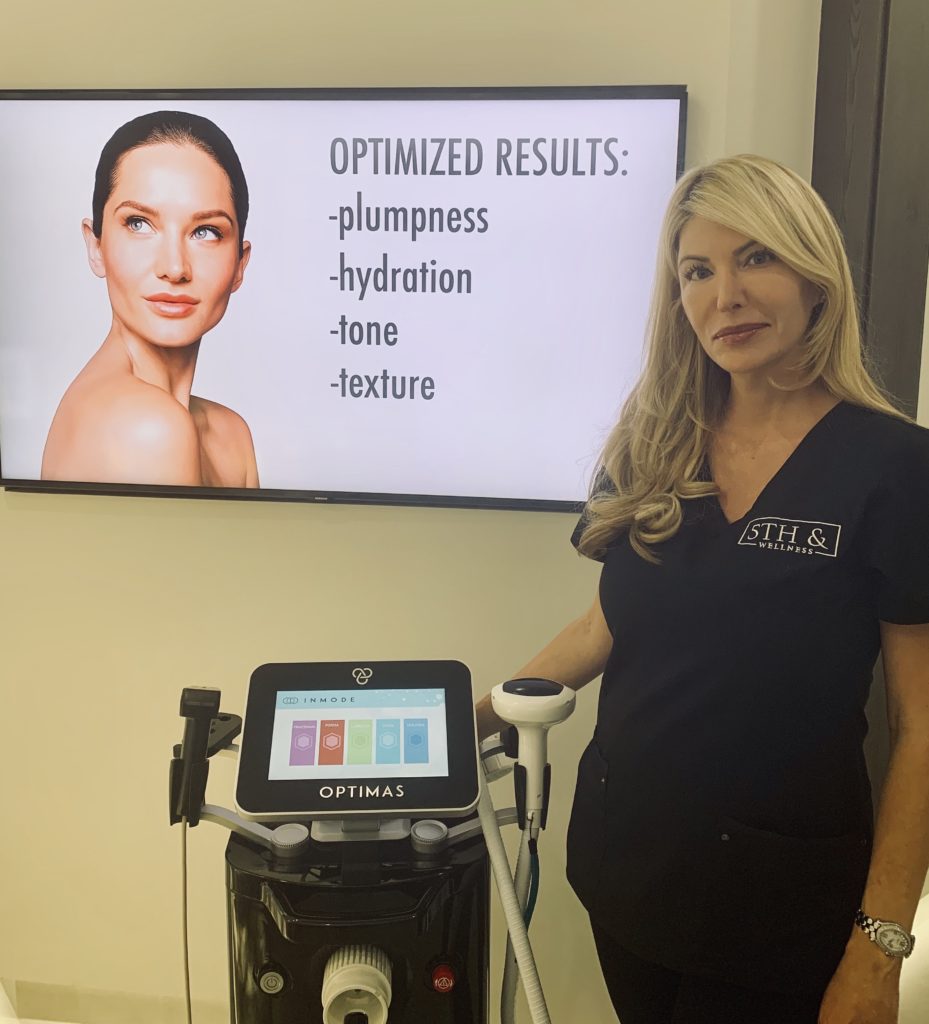 Jennifer Koutsodontis knows that wellness means more than eating well and exercising. That's why her new Boca Raton medical wellness boutique, 5th & Wellness, takes a holistic approach to integrated medicine.
"Today's wellness is a blend of integrating aesthetics and wellness together rather than simply looking or feeling great, we should have the best of both worlds," says, Koutsodontis, MD, 5th & Wellness' co-founder.
Koutsodontis' passion for finding the underlying causes of diseases comes from her education in both Eastern and Western medicine. She is a graduate of the Atlantic Institute of Oriental Medicine and earned her MD at the University of Science, Arts, and Technology in Monserrat. Koutsodontis is trained in acupuncture, herbal medicine and dietary therapy and specializes in integrative medicine and aesthetics.
Services offered at 5th & Wellness include weight loss, aesthetics, hormone and IV therapies, facial acupuncture, Botox and Dysport and dermal fillers. There's also the exclusive Optimas Laser Treatment, Morpheus8, a subdermal adipose remodeling device. The device fractionally remodels and contours the face and body by penetrating into the skin and fat, making skin smooth with and improving the appearance of texture, wrinkles, acne scarring and fine lines.
5th & Wellness
Where: 37 S.E. Fifth St., Suite #100, Boca Raton
Contact: 561.409.3128
Info: 5thandwell.com