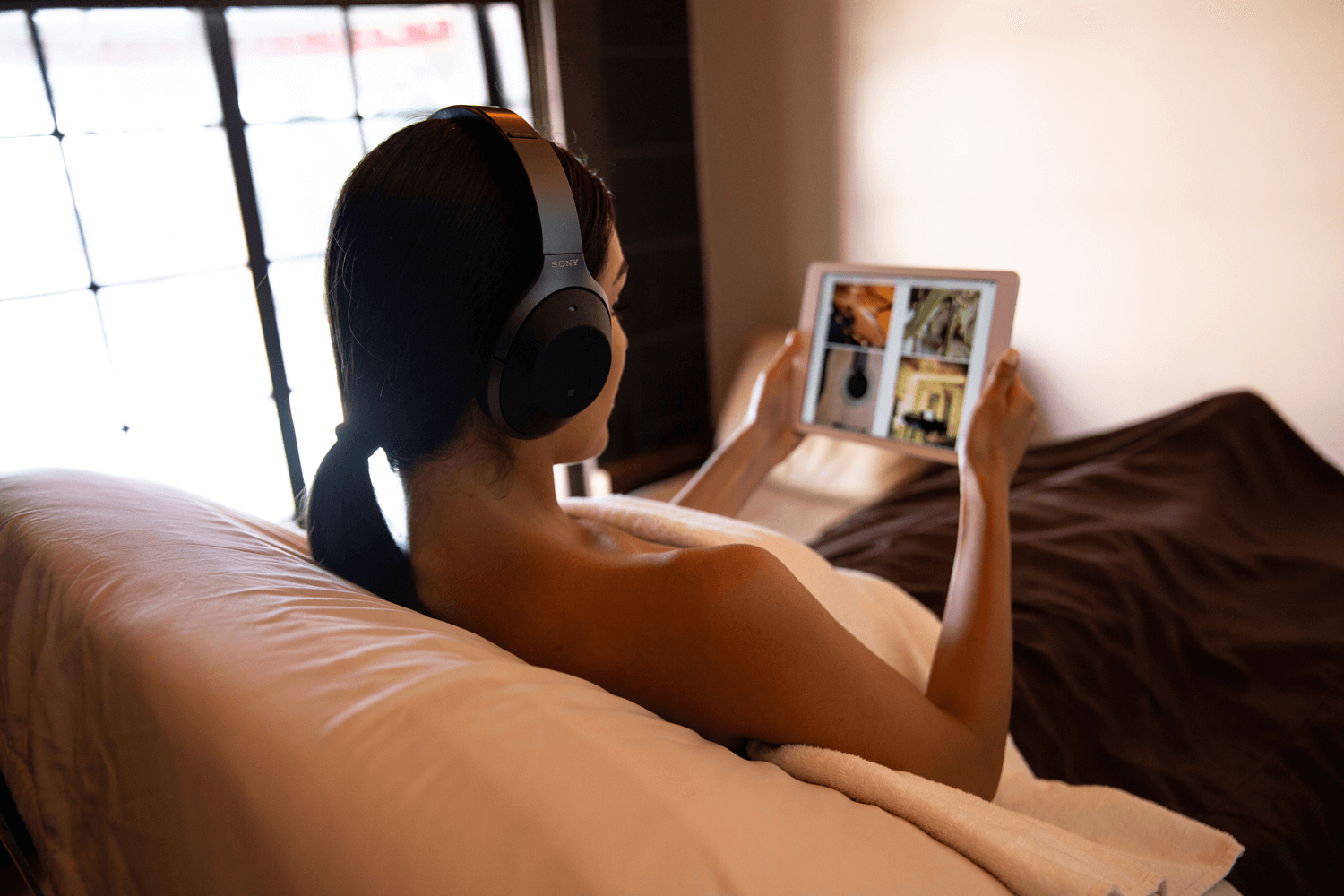 Soothing sounds elevate a new therapeutic treatment at Acqualina Spa by ESPA
It's music to your ears at Acqualina Spa
Where: Acqualina Spa by ESPA (17875 Collins Ave., Sunny Isles Beach)
The treatment: Sound Care Ritual
The lowdown: In its ongoing effort to stimulate all the senses as part of its ever-expanding menu, Acqualina Spa has unveiled a music-enhanced treatment that incorporates Sound Care, a French-based application with science behind it. Neuroscience researchers have demonstrated that Sound Care technology can help with everything from managing pain and stress to alleviating sleep issues.
For Acqualina's purposes, the application provides a calming complement to an 80-minute treatment that begins with a foot massage and transitions into a tension-relieving aromatherapy massage.
Before the room lights dim, your spa therapist discusses your music preferences—the original compositions span virtually every imaginable interest (classical, light rock, new age, reggae, instrument-specific melodies and more). Custom headphones are then placed over the ears. At once, the music works in union with the massage technique to further quiet the mind and relax the body. It's a simple yet potent sensory marriage that heightens the overall experience in ways the recipient doesn't even realize.
"Sound Care original musical compositions follow a specific pattern called the 'U' sequence, which slows down breathing patterns, and cardiac and brain activities," Acqualina spa director Catherine Davalle says. "By combining the therapeutic powers of Sound Care music and massage, we can now offer guests a one-of-a-kind wellness experience that no other spa currently is offering in the U.S."
Price: $250
Other spa highlights: The first U.S. spa branded by ESPA, the renowned skin-care company that emphasizes natural ingredients and a holistic approach, Acqualina Spa provides a 20,000-square-foot, two-story sanctuary for its guests. Patrons have access to a variety of amenities, including an outdoor spa pool, crystal steam rooms, ice fountains and Himalayan salt walls. Among the popular treatments at Acqualina are two that cover nearly two hours: the Orange Blossom (with an ESPA salt and oil scrub, herbal poultice pressure point massage, scalp massage and orange blossom tea); and the head-to-toe Balancing Massage (facial cleanse, body exfoliation, scalp massage and body massage with hot volcanic stones). There also are daylong "spa journeys" that include a poolside lunch. Last year, Acqualina debuted an 820-square-foot Royal Spa Suite with a private steam room, a rainforest shower for two, and its own lounge.
Contact: 855.511.4774, acqualinaresort.com