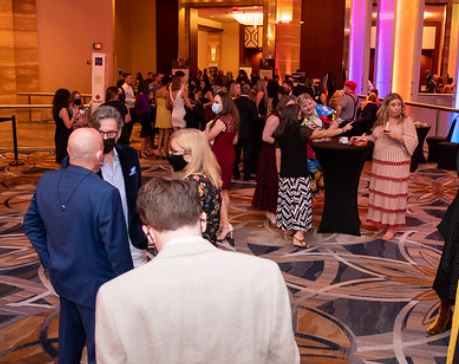 Annual Tropical Nights Gala To Benefit Autism Services and Related Disabilities
The University of Miami and Nova Southeastern University Center are the benefactors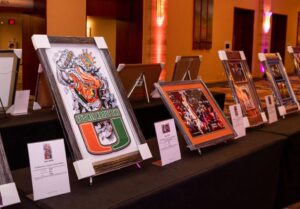 The 19th Annual Tropical Nights Gala will help raise funds for a partnership between the University of Miami and Nova Southeastern University Center to continue to provide complimentary autism and related disabilities services for over 15,000 families in South Florida.
More than 500 guests are expected to attend the fundraiser at 7 p.m. on Saturday, Dec. 10, at the InterContinental Miami Hotel.
Co-Chairs Patricia Giner-Barrientos and Mona Nasser will honor the UM-NSU CARD for their excellence in serving the South Florida autism community. The Mneimneh Family will be recognized as guests of honor for their significant and lasting contributions to the community through their leadership, generosity and service.
By sharing their story with the community, Zach and Chirine Mneimneh hope to encourage others to support awareness, acceptance and advocacy for autism. Their eldest son Waleed was inspired to carry out this mission and created Ace for Autism, a tennis fundraiser, in honor of his brother Tarek and all the siblings of children diagnosed on the autism spectrum.
Another special guest will be Chris Aviles, a talented 24-year-old artist diagnosed with an autism spectrum disorder. Born in Miami, Aviles was diagnosed with autism at three. He taught himself to draw at a young age and enjoys creating animated characters using colored pencils as his medium. His art will be on display throughout the evening.
Currently, 1 in 44 children is diagnosed with autism. The funds raised through Tropical Nights allow UM-NSU to continue to expand services to meet the ever-growing needs of the autism community. Guests at the event will enjoy food, drinks, music, and dancing to raise autism awareness and acknowledge the tireless efforts of essential community partners.
Sponsors of the event include Bacardi USA, individuals such as Zach and Chirine and Waleed and Tarek Mneimneh, The Grieco Family, Mastec, The Whitehurst Family, The Cambo Family, The Binhak Family, Visa, Cole, Scott & Kissane, P.A., Ryder Charitable Foundation, UHealth Jackson Urgent Care. New sponsors include SmartWater, Minute Maid Aguas Frescas and J.P. Morgan Chase.
For more information or to support UM-NSU CARD in addition to Tropical Nights, please visit https://tropicalnights.card.miami.edu/, or contact Michelle Costa at 305-284-5269.