Whether you're a Francophile or you just love any excuse for a celebration, two Miami French restaurants will offer enticing specials July 14 to celebrate Bastille Day. Check them out below.
Le Petit Bistrot (pictured above). The new traditional French eatery at the Lincoln Eatery food hall offers two-for-one croissant sandwiches on Bastille Day. Or, choose from a variety of menu items such as quiche lorraine; basquaise chicken; croque monsieur; croque madame; and ratatouille, with stewed vegetables including eggplant, zucchini, tomato, and rosemary with olive oil.
Info here.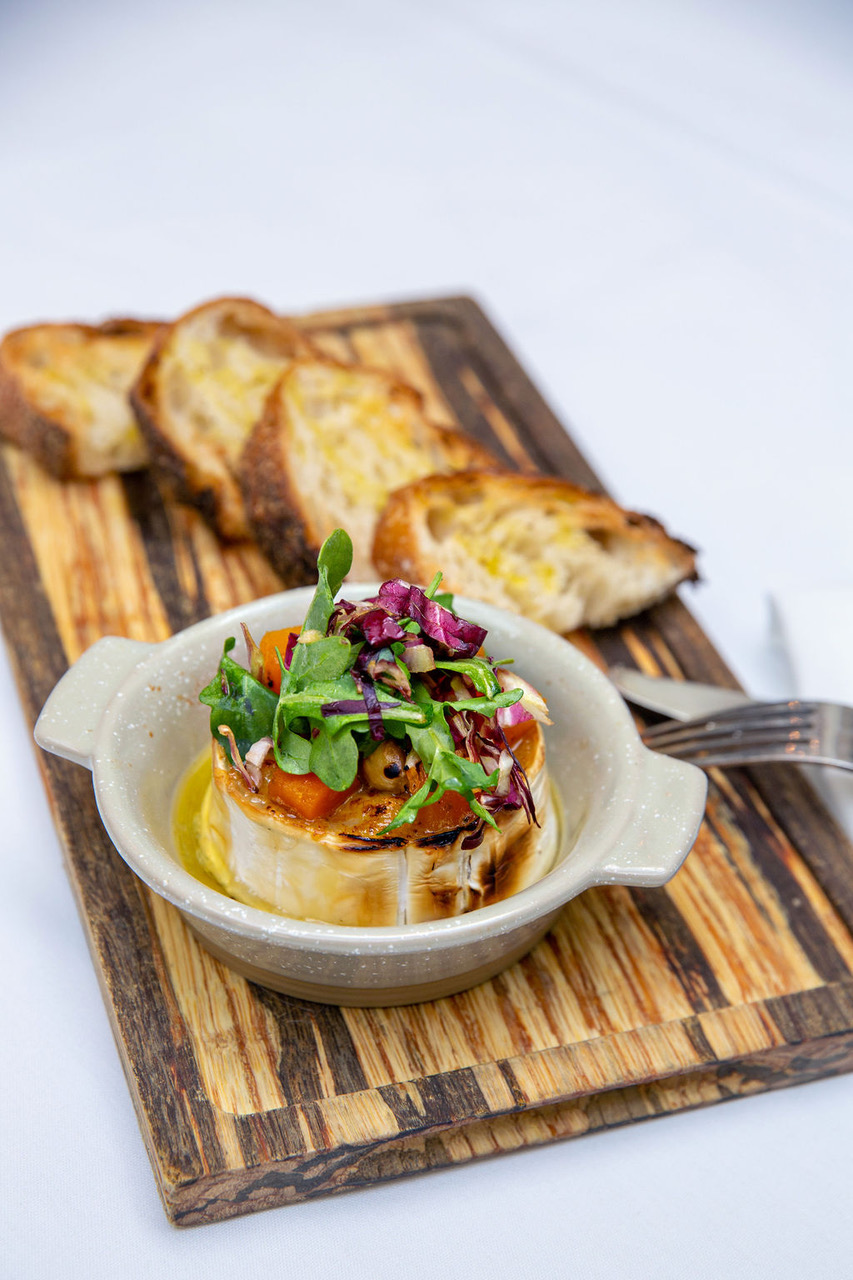 Villa Azur. Known for French-Mediterranean fare, Villa Azur  offers a special menu of Baked Bucheron Cheese (pictured left) with French chèvre, butternut, hazelnut honey and filone toast and a Dover Sole Meuniere a serving of fish, filleted tableside with caper, lemon and brown butter. Following the Saint-Tropez tradition of dropping ice cubes in champagne to keep it cool while lounging on the beaches, the restaurant also offers La Piscine de Champagne, with Perrier-Jouet Grand Brut or Perrier-Jouet Blanc de Blancs over ice.
Info here. Or call 305.763.8688.