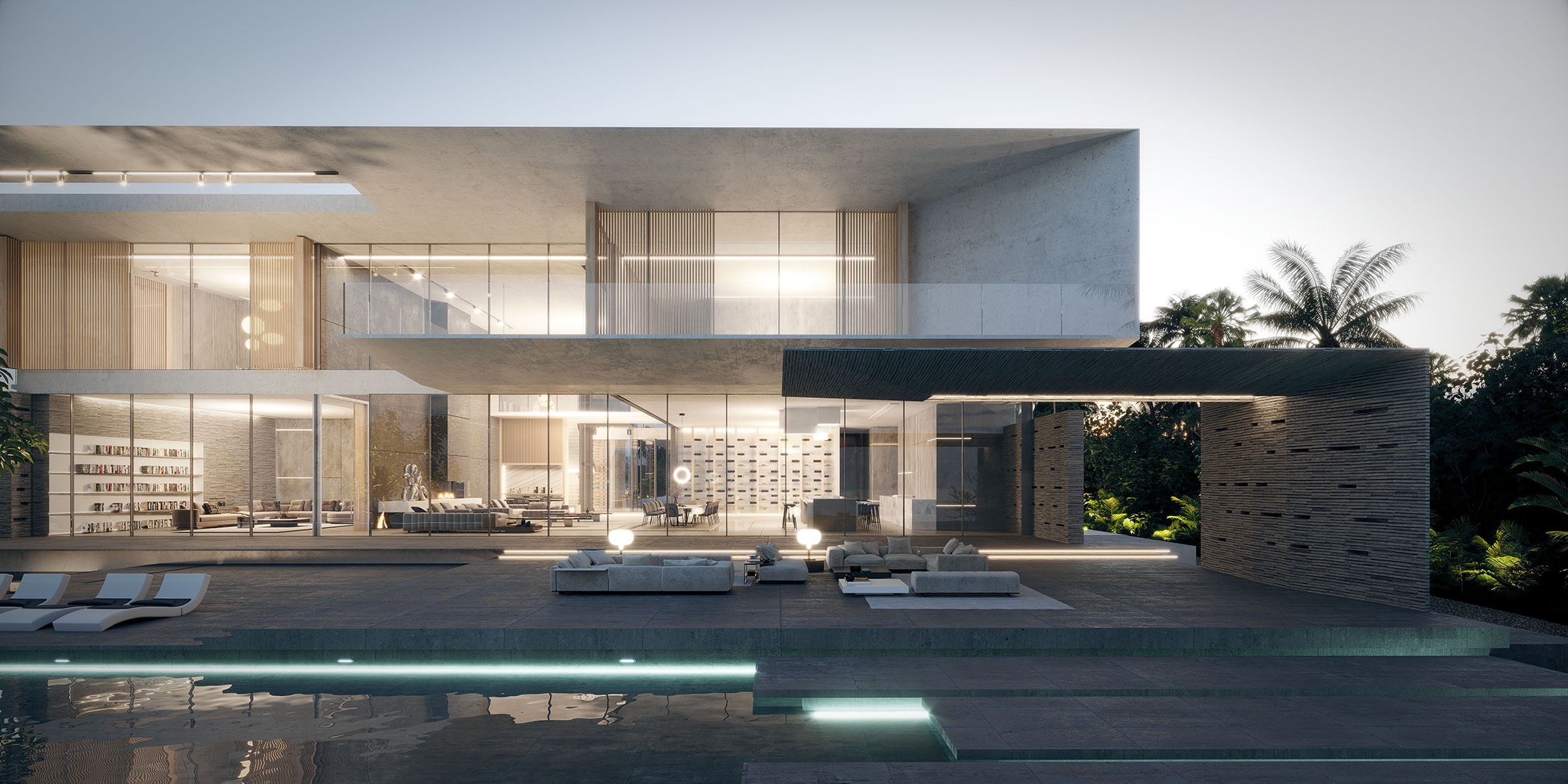 Behind the Design: Studio Khora
The creatives behind some of the region's most creative contemporary residential design take readers inside a confidential project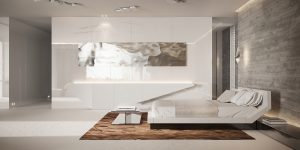 The visionary collaborative group—an evolution of award-winning Rex Nichols Architects that now encompasses architects, interior designers, landscape experts, builders and more—is in the design development phase of this confidential South Florida project. Company president Rex Nichols and principal Alex Penna offer insights into this work of cutting-edge architecture and interior sophistication. (studiokhora.com)
On the style of this and other Studio Khora designs: [To be clear], we don't design modern architecture. There are distinct differences between modern architecture and contemporary architecture. Contemporary architecture is embraced in certain areas in South Florida because people enjoy architecture that follows their current lifestyle, with cutting-edge technology, bold sculptural design and a unique aspect. By comparison, modern design follows a more traditional vernacular with thin slabs, glass, steel, and a tropical wood accent.
A [work of] cutting-edge contemporary architecture can achieve 40% higher value when compared to just another modern home. We predict an increased demand for technology and a unique design with sustainable materials, enabling contemporary architecture to evolve with changes in lifestyles and human needs.
On the client involvement in this and other projects: Owners engage with Studio Khora with the expectation that we will create the concept for stunning contemporary architecture. They want to achieve something unique and not just a repetition of another modern house. We [do] listen to the client's input and filter their request to add value to the project. In addition, we encourage client participation, so the ultimate design has a unique identity.
On the specific challenges of this estate: For cutting-edge design, the challenge is to create a compelling architectural statement embodied in the construction documents and built within the client's budget. This particular project has several structural and glazing system challenges.
On the synergy of this design: The architectural language merges with the interior design, bringing the project to a futuristic reality.
On the interior features that stand out: The design language considers the volume of rooms, shapes of objects, wall accent and openings that flow. [There are] wine bottles on display, horizontal lighting accents, and an exterior shading structure. The result is a one-of-a-kind contemporary composition with an unpredictable, asymmetrical, yet harmonic design rhythm.