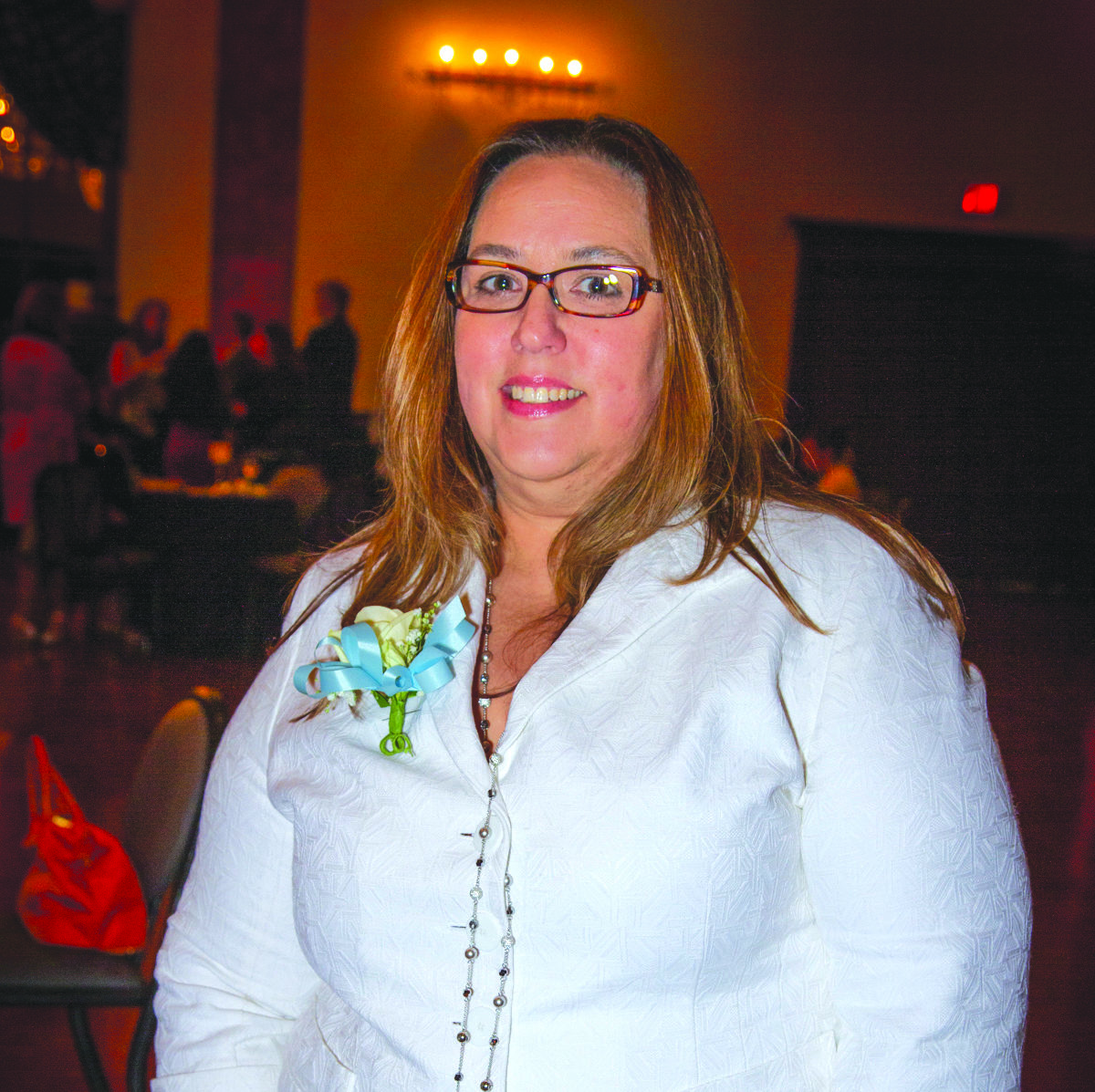 When Betty Alonso's colleague and Neighbors 4 Neighbors creator Nelly Rubio nominated Alonso for a leadership award, the president and CEO of ConnectFamilias was working too hard to think much about it.
It wasn't until Alonso got a call informing her she was selected as one of 13 Hispanic Women of Distinction that the honor started to sink in. And it wasn't until she attended the 18th annual charity luncheon for the awards that she felt the impact of being named the 2019 Latina Pioneer of the Year.
"I'm not thinking anything of it, then she goes, 'By the way, you're the pioneer.' And I was like, 'What does that even mean?'" Alonso laughs as she remembers the call. "Subsequently, I have learned that this is a pretty neat group of women. … Listening to everyone who was nominated this year [at the awards], I am humbled beyond belief."
It's a welcome surprise to someone who admits that she didn't expect to be running the Miami organization, which partners with more than 80 community organizations and businesses to strengthen Miami-Dade's families through programs that run the gamut of health and community services.
The humanity of her work is what the Coral Gables High School alumna always sought in a career. The daughter of Cuban immigrants, Alonso studied economics, business and political science at Florida State University to explore her interest in relief. But nothing fit—business didn't have "enough of that human element." She transferred to Florida International University, completed her degree in public administration and did workforce development for Lockheed Martin.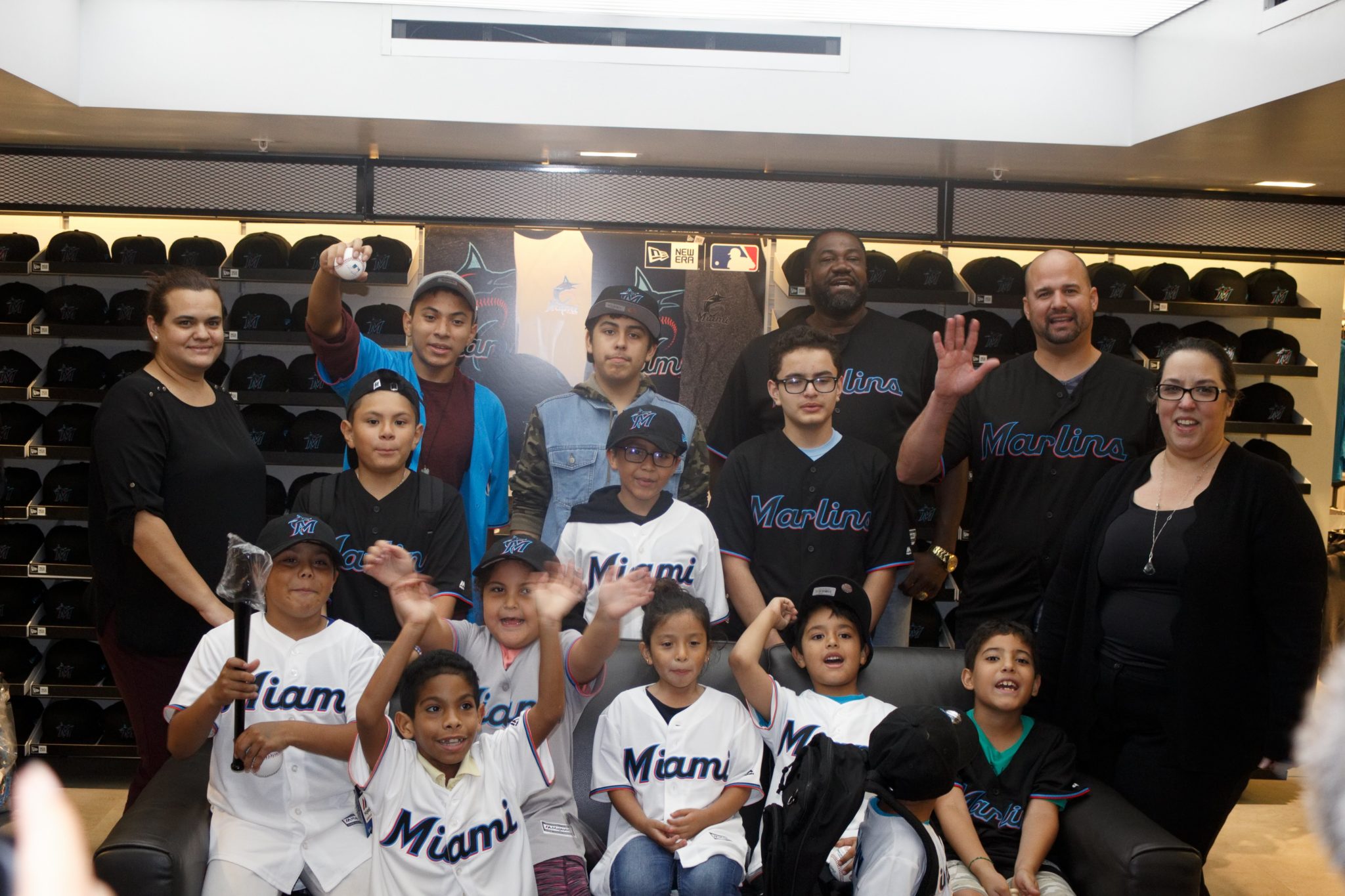 After getting a master's degree in human resources development from Barry University, Alonso started working in January 2012 at the Miami Foundation (then the Dade Community Foundation) as a program officer and later as program director. Years later, the Annie E. Casey Foundation decided to implement programs in Miami, necessitating a neutral convener to facilitate. Dade Community Foundation's president at the time, Ruth Shack, encouraged Alonso to take up the cause. Alonso led the charge to build ConnectFamilias, founded with initial funding from the Casey Foundation.
Today, ConnectFamilias' care teams provide free, individualized assistance to families with children under 18. Community programs include Healthy Mommy/Happy Baby, which holds community baby showers to help women find postpartum care resources. The Mi Futuro (My Future) program, funded through The Children's Trust (also a sustaining partner) in partnership with the Cuban American Bar Association, blends legal and social services for children whose legal status is in flux.
"We look at the whole child, we look at the whole family, and then we have to look at the community and think about what's going on," Alonso says.
Alonso told Lifestyle more about ConnectFamilias' mission.
1.Is there a story that reflects what ConnectFamilias does?
When we weren't even a formal organization yet, we helped a family that had a young girl and her mom was pregnant. One of the things that we did was help this girl, who was about 11 years old, get into a magnet school. Fast forward: We had been working on a project with the University of Miami Mailman Center for Child Development for parent/child interactive therapy. … When we expanded [to Homestead], we needed to hire someone, and we put out an ad. That mom was still in our mailing list and says to her daughter, "I think this is a good job for you." We hired her—not knowing this was the same child—and she never mentioned it. … Just a few months ago, we're doing this video on our services, capturing stories, and she goes, "I'll say my story." She says, "Every time I see one of those kids, I know that it was me. I would have never gotten into the magnet school if you all weren't helping my mom with my little brother. If I wouldn't have gone to that school, my educational trajectory would have been very different, and today I would not be a junior already. I wouldn't already be finishing my undergrad and getting ready to go to grad school."
I was just floored. This is exactly it. This is a child who succeeded, who thrives, who's going to make a difference in the world, who already gets giving back, who understands the importance of community. What better person do you want in your next generation? That's who I want as a neighbor.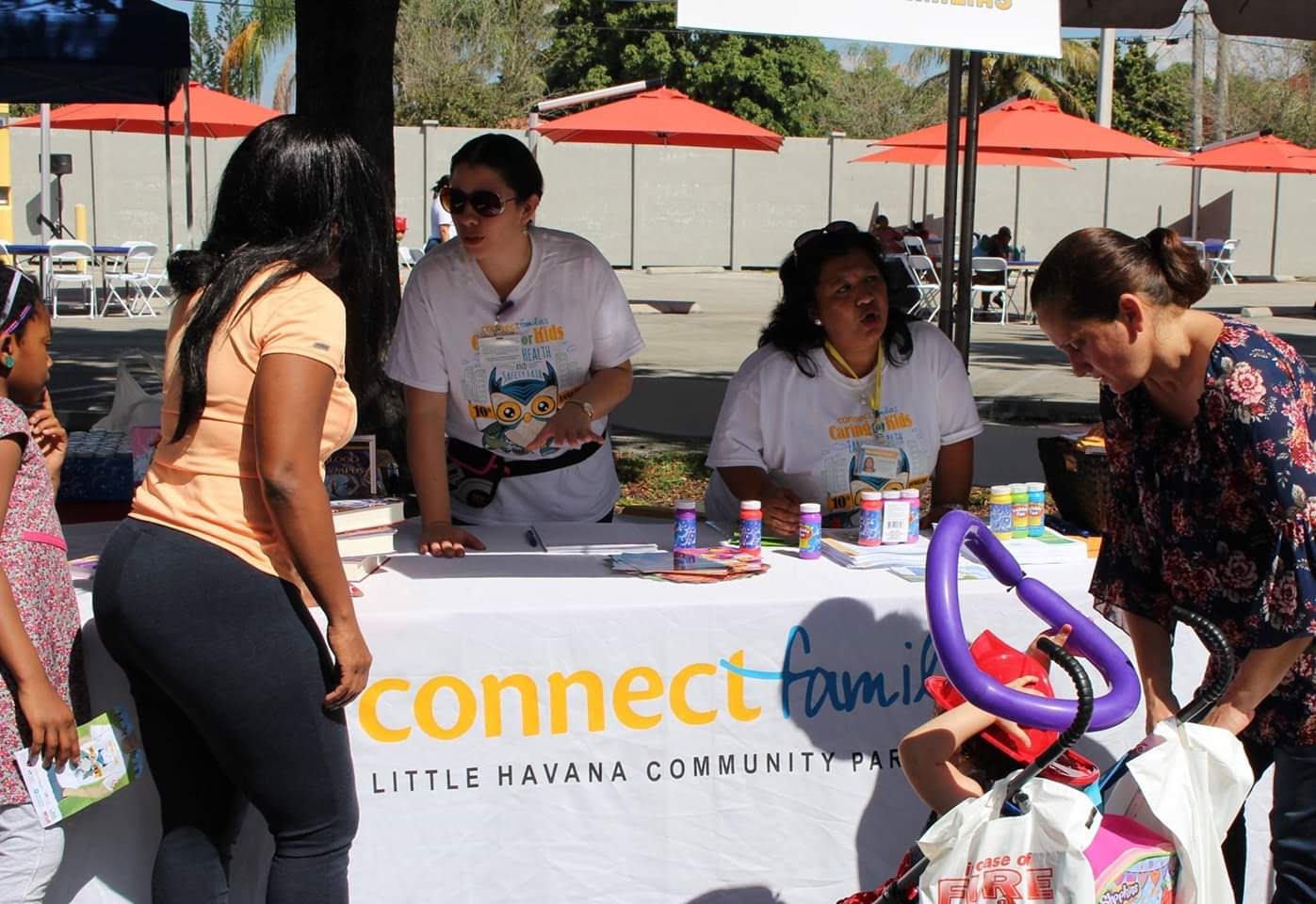 2. How is the rising anti-immigrant rhetoric and the changes in immigration policies affecting the Hispanic families that you work with here in South Florida?
Whether you're documented or not, the pressure around that conversation is having an impact on the youth, and it's [adding stress] in the families. You're still experiencing it, because they're talking about your race, your ethnicity. You're feeling like you're not part of something. How do you process that as a child? You're hearing these crazy things that are being said—and I'm not even talking about tweets. I'm just talking about the general hostility and [how] the level has come up.
Add to that the stressors of cost of living. We work with people who are low income, middle income or struggling. How do I get into a house when I can't afford housing anymore? Life changed in Miami the last couple of years.
If we're not thinking about [these issues], and not having that conversation and being conscious of that, we're not really building the communities that help kids succeed and thrive. We're just doing a program.
Our mission is much bigger than that. That's why we need partners, more smart thinkers, whether it's board members, or whether it's corporations, coming at this from a different place. … We'll have to talk to each other, even when we don't agree on the issues.
As much progress as we have done to help these communities and our families, we, in essence, also do a disservice by not shining lights on where there are still gaps. That's why we spend a lot of time trying to co-design solutions, and trying to really think about what that looks like. We're not thinking about this from just a single point.
3. Considering the situations you see families go through, what gives you hope?
What gives me hope is the people we work with—seeing them really work at improving their lives, seeing their kids smile. We've had kids here that don't look up … they're dim. By the time we see them, a few years, months or even weeks later, they're looking up, they're smiling, there's joy in their face. I'm not saying that we've solved every problem that they have, but there's hope there. There's hope in the eyes of that child; there's hope in the eyes of those families.
And to see partners come together—partners who you would never think would be in the same room together—having conversations because we said, "Guys, this is about this kid that we put in the middle, and we need to figure it out for them." That doesn't mean that we always agree on everything, because that's unrealistic. There's an unrealistic measure that is put to nonprofits and communities, that you're only successful if you have no problems. Show me a family that has no problems. Show me a corporation or organization that has no problems. We're all working toward solutions and getting better. But as long as there's movement forward, I think there's hope.
4. When it comes to the ongoing push for greater diversity, where can the Hispanic community make its greatest impact right now?
As diverse as our Hispanic community is, we need to have that diversity show up in every level of every industry in order to be equitable. Our girls and our young ladies and our women, as well as the men in our Hispanic communities, need to be part of that leadership. That's going to be our strength in the future: diversity in every industry.
5. What gets you up every morning?
What gets me through the next six months, or the next two weeks depending on the month, is really when we see a child's life transform. Not because we changed it completely, but because we have developed a path forward for them. We have moved those barriers and now it is up to them and that family. … When we see a child or a family who's coming out of a domestic violence situation. Or it might be a child who had not been screened and has been struggling in school, and is not in the proper classrooms. We had a child who had spina bifida, who couldn't get the wheelchair that she needed and we were able, in partnership with UM, to not only get her the customized wheelchair, but also get her to [the] Shriners [hospital] in Orlando for the surgeries that she needed. …
Focus on why you're doing it. And once you do that, it clears the path—at least for the next day.