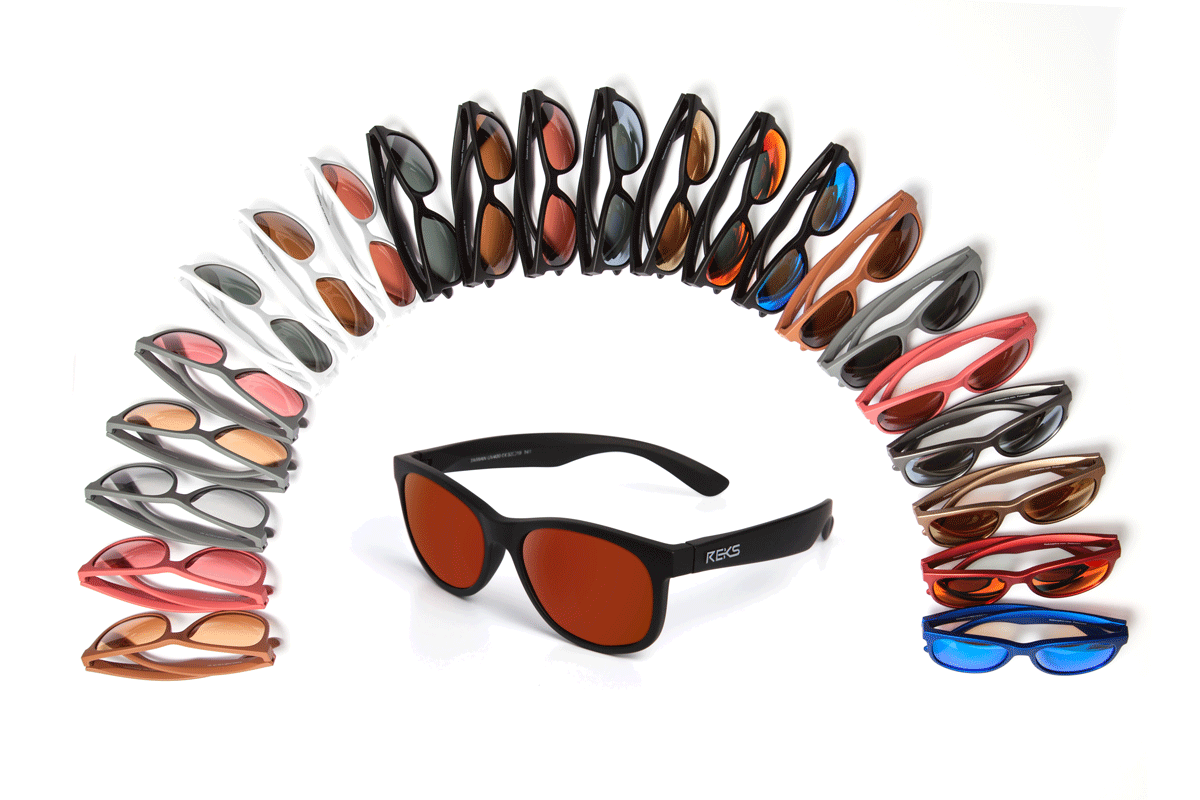 Can't Break This
Thanks to the innovative technology created by George Granoff's South Florida company, the bend-but-don't-break philosophy doesn't just apply to football defenses. At Boca Raton-based REKS Optics, it also applies to the virtually indestructible frames generating buzz in the world of sunglasses.
The lightweight polymer frame, which can be flexed like a Gumby doll and returns to its original shape, holds a shatter-resistant polycarbonate lens with an anti-reflective coating. Designed for both fashion-forward individuals and athletes—the sunglasses already are popular with golfers—REKS also have an appealing price tag, with six frame selections in seven colors running anywhere from $30 to $60.
Granoff, the company's president and CEO, says his sunglasses are popular with active people because "you can toss these in a golf bag, toss them in the boat, sit on them, and you're not going to break them."
The Boston native relocated to Delray Beach in 2013 to "get away from the snow and enjoy the Florida lifestyle." A graduate of the Wharton School of Business at the University of Pennsylvania, he led and managed numerous retail chains earlier in his career, and consulted for others.
In 2015, Granoff launched REKS; after a period of product development, tweaking and engineering, his team opened an office in Boca the following year with manufactured inventory. The office is representative of a modern trend in business—it's not open to customers as a showroom, but instead it's a storehouse and shipping base for Granoff and his team to package online orders.
The company is 100 percent direct-to-consumer—the sunglasses aren't sold in a store. Customers purchase them through the REKS website (reksoptics.com) or on Amazon. With an online-only strategy, its marketing is largely digital, particularly through Google, Facebook and Instagram.
In addition to the frame options, three types of lenses—standard, polarized and photochromic (which darkens outdoors and lightens indoors)—are available. In 2018, the company also will accommodate prescription lenses.
Problem Solving
Challenges arose when engineers created REKS' half-frame style: How could they prevent lenses from popping out of the unbreakable frames? After an additional six months of engineering and mold-making, they successfully created an interlocking system between the lens and the frame.