Celebrate Valentine's Day With Hoffman's Chocolates in Broward and Palm Beach
More than 2,000 pounds of Florida sourced strawberries will be used to produce the chocolate-covered strawberries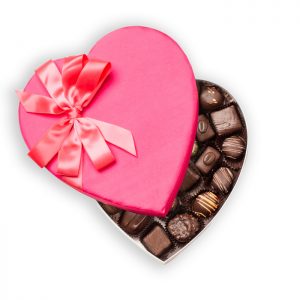 Hoffman's Chocolates, a South Florida-based gourmet chocolatier, will offer decadent handmade chocolates, confections, customizable heart-shaped boxes and ever-popular Chocolate Enrobed Strawberries for Valentine's Day.
The fresh, locally-grown strawberries have their stems removed and smothered in milk, dark chocolate, or soft white confectionery. The chocolate-covered strawberries can be purchased on Valentine's Day or pre-ordered online in one-pound boxes (approximately 8 to 12 strawberries per box for $32.95) at Hoffmans.com/strawberries for pick-up Feb. 12, Feb. 13. or Feb. 14. Pre-orders must be placed before 3 p.m. two days before the pick-up date and can be picked up at the customer's preferred store location in Broward or Palm Beach counties.
Along with the chocolate-covered strawberries, Hoffman's Chocolates also offers a special Wine and Chocolate gift pairing sold exclusively at its Chocolate Factory Shoppe in Greenacres (5190 Lake Worth Road). The gift package includes a unique red blend paired with 5.5 ounces of Hoffman's Chocolates dark chocolate almonds for $29.95. The company's customizable and pre-packaged multi-sized heart-shaped boxes are filled with milk and dark chocolate confections are also available.
Other Valentine's Day sweet treats include:
Valentine's Day Truffle Assortment: a nine-piece truffle assortment in a decorative Valentine's Day box ($29.95)

Valentine's Day Heart Box: an elegant, heart-shaped box filled with fine assorted milk and dark chocolates, including foiled hearts. (½-pound $24.95, 1-pound $45.95)
Valentine's Day Butter Crunch Box: Butter toffee lightly coated in milk chocolate and coated in almond pieces (8oz Box $16.95)
Foiled Valentine's Day OREO®S (New) – Hoffman's Chocolates classic hand-dipped Oreo® Cookies that are beautifully dipped and individually wrapped in foil. (6-pack – $13.75)
Foiled Valentine's Day Chocolate Roses: Half-dozen long-stem, hollow milk and dark chocolate roses wrapped in red or pink foil (half-dozen – $32.95