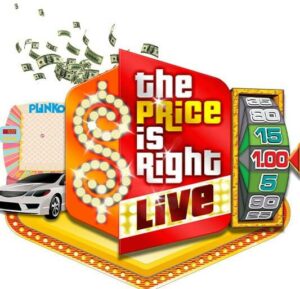 For anyone who's ever wanted to test their pricing skills on games like Plinko, Squeeze Play, Punch a Bunch, Hot Seat, Double Cross, or Bullseye, your opportunity is just around the corner. That's because the traveling version of one of TV's most enduring daytime game shows is coming to Coral Springs this fall.
Tickets to see the "The Price Is Right Live" at Coral Springs Center for the Arts go on sale tomorrow at noon. The taping of the show will occur at 8 p.m. on Oct. 29.
Those lucky enough to score seats to the show will have a chance to "Come on Down" and participate in the game, which has contestants competing for prizes including cash, vacation packages, cars, and household appliances.
While the TV show has been filmed in Los Angles for decades, the "The Price Is Right Live" is an interactive stage show that tours North America to provide more fans a shot at being part of the action. The live stage show has given away more than $12 million in prizes for over a decade.
For tickets—and a chance to perhaps spin The Big Wheel—call 954.344.5990 or visit www.thecentercs.com.