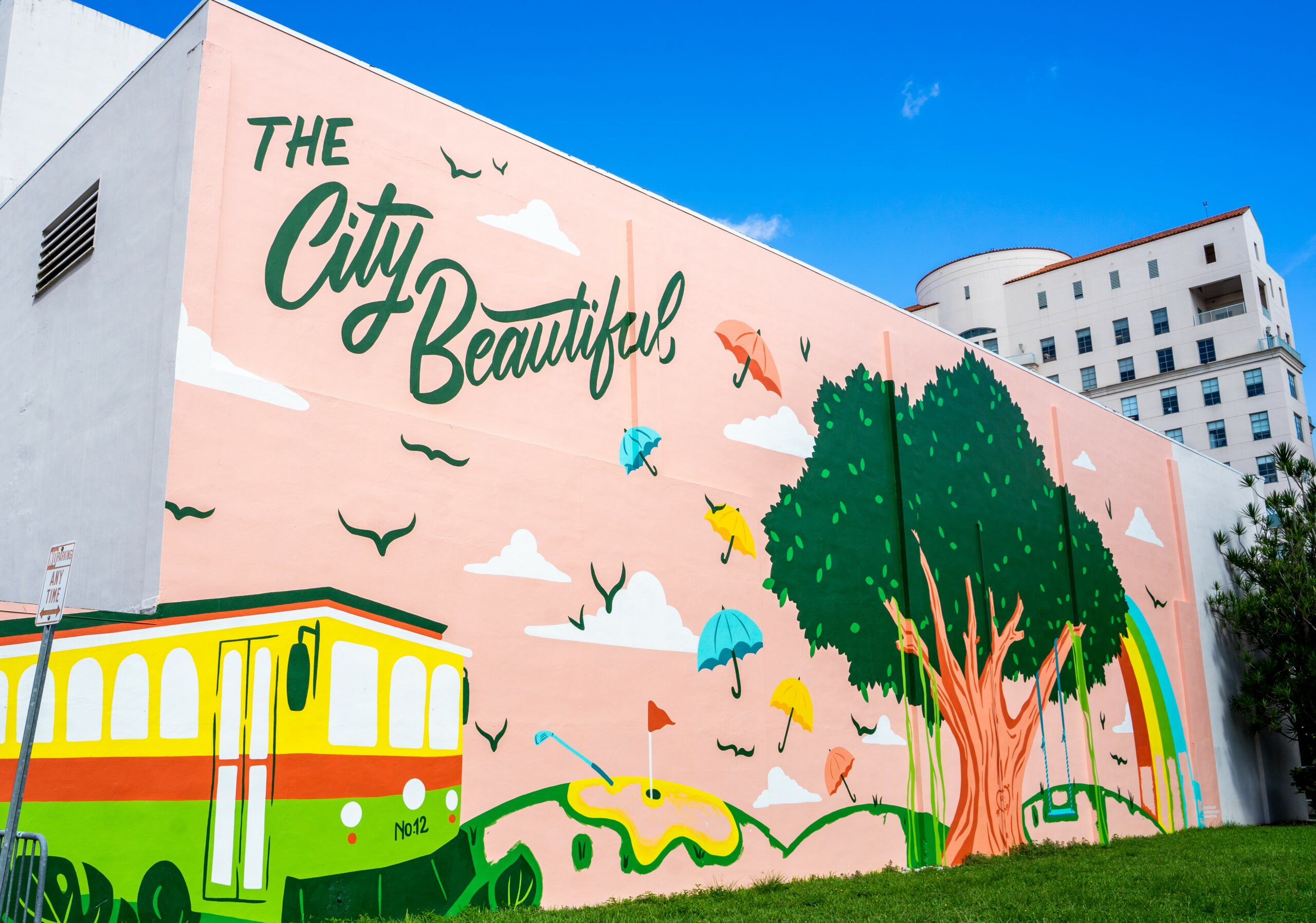 Coral Gables Unveils New Murals Along Miracle Mile
It is the city's first-ever mural project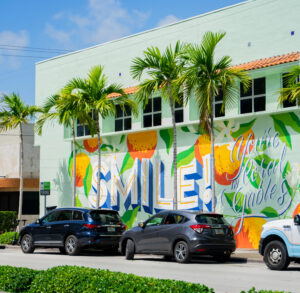 The City of Coral Gables and the Coral Gables Business Improvement District (BID) recently collaborated to launch Murals on the Mile, featuring four street art creations along the area's iconic Miracle Mile. The murals highlight the city's iconic culture and history, including grapefruits featured in Coral Gables' farms, the historic Biltmore Hotel and the University of Miami's iconic ibis. The exhibits will be displayed through September of 2022 as a way to inspire residents and visitors to visit downtown Coral Gables while enjoying one of South Florida's most cherished neighborhoods.
City officials marked the completion of the murals with a recent unveiling event attended by Mayor Vince Lago, City Manager Peter Iglesias and Coral Gables BID Executive Director Aura Reinhardt.
"We are excited for the community to see Murals on the Mile and enjoy all the wonderful restaurants and shops that surround them," says Julian Perez, the City's Economic Development director. "We invite visitors from near and far to come explore our inaugural mural initiative and experience the joy of the lively images first-hand."
The murals were developed by Chalk & Brush, headed by local husband and wife designers Cinthia Santos and Benjamin Levy. Their artwork features positive messages and incorporates interactive imagery.
Each mural is located on Miracle Mile and has a unique theme, including:
"You Look Beautiful in the City Beautiful"— Located at the corner of Miracle Mile and Salzedo.

"Smile, You're in Coral Gables"—Located at the intersection of Miracle Mile and Ponce De Leon Blvd.

"Greetings from Coral Gables"—Located at McBride Plaza.

"The City Beautiful"—Located at McBride Plaza.
"Murals on the Mile adds an uplifting and whimsical backdrop to Coral Gables' bustling business district," says Reinhardt. "The designs are an expression of the city's heritage and will enhance the experience for visitors who come to the area."
Located in the heart of Coral Gables' downtown, the famed Miracle Mile provides a mix of art galleries, boutique shops and restaurants along the tree-lined street. Visitors are encouraged to enjoy the newly installed murals by taking photos and posting on social media using the hashtags #muralsonthemile and #experiencecoralgables.