The moment was not lost on Dan Solomon as the Parkland resident stood inside a sold-out Orleans Arena in Las Vegas last fall during Olympia weekend, the Super Bowl of the fitness world. Some 20 years earlier, during his less-than-fulfilling days as a financial planner, he had entered a different arena—New York City's Madison Square Garden—and walked out a different person.
It wasn't just the spectacle of the Mr. Olympia competition that spoke to him that October night in 1998, although the ultra-chiseled theatrics connected to bodybuilding's most prestigious title were impressive enough. Beyond that, Solomon felt an instant connection to the intensity and discipline on display, as well as the energy that ignited the room.
"I was hooked," Solomon says. "If that meant going back to the gym and training harder, or finding my own place in that world, I wasn't sure. I just knew there was something about it that I had to have."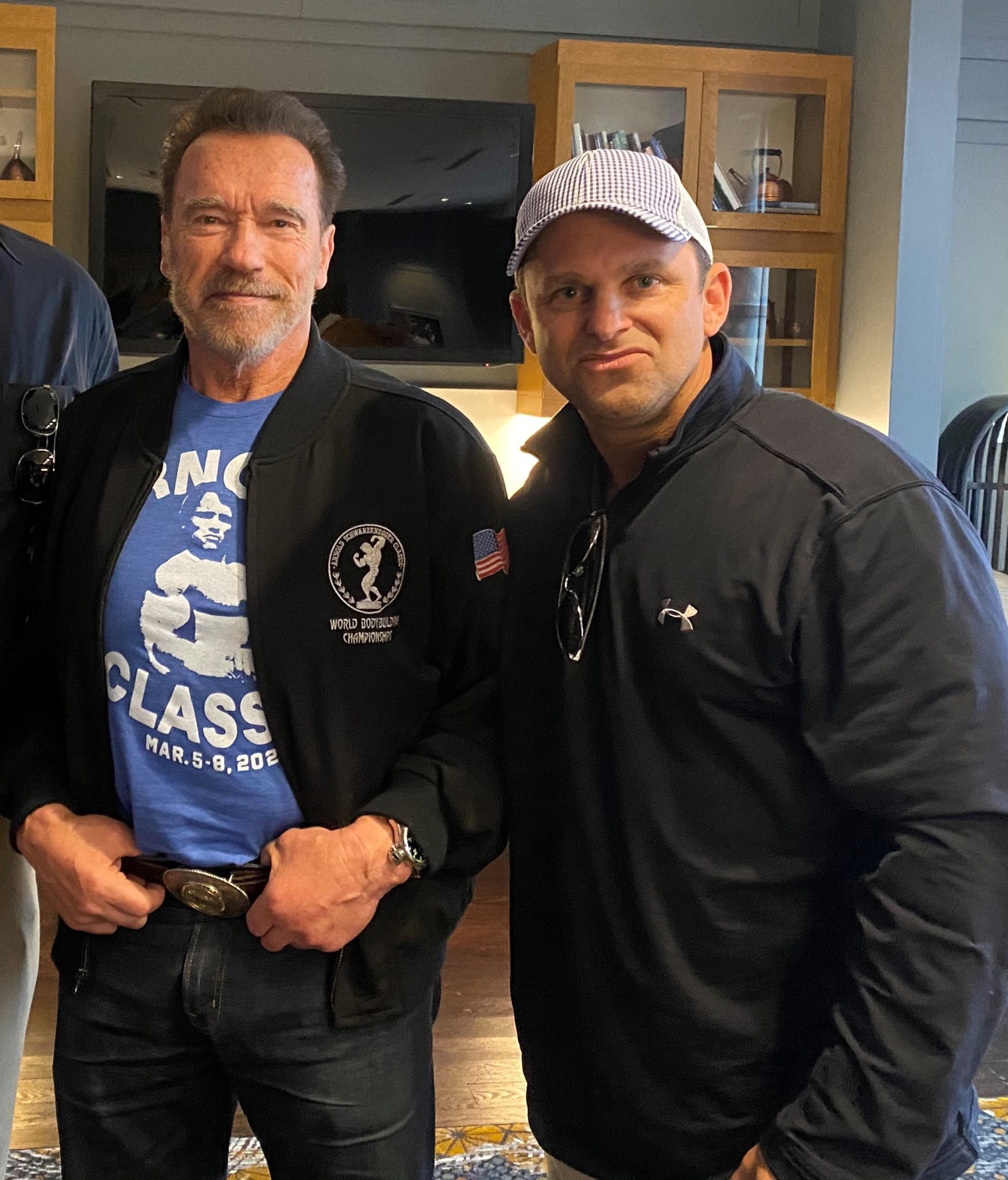 Over the course of the next two decades, Solomon would do more than just enter that world. As the current president and chief Olympia officer of the industry's flagship bodybuilding brand, Solomon not only produces the competition that captured his imagination (part of the four-day Olympia Fitness & Performance Weekend in Las Vegas), he oversees a portfolio of media assets, including the digital presence for Muscle & Fitness, that reaches a combined 17 million followers across its social media channels.
But if last year's highly successful weekend at Orleans Arena, Solomon's first as chief Olympia officer, presented its own challenges, imagine staging a showcase—one that typically draws 45,000 people to the Olympia trade show, another 10,000 to the bodybuilding finals, and that encompasses competitors, vendors, industry executives and fitness fans from all over the world—during a pandemic year.
Still, despite the uncertainties surrounding COVID-19 heading into the fall, the show will go on. Instead of its standard September slot, the 2020 Olympia Fitness & Performance Weekend is slated for Dec. 17-20 in Las Vegas (with Planet Hollywood serving as the new host resort)—featuring a bells-and-whistles pay-per-view production (instead of a free livestream) for the men's and women's bodybuilding competitions. Among the storylines for this year's Mr. Olympia: the return of seven-time champion Phil Heath, who will attempt to join Ronnie Coleman and Lee Haney as the only eight-time Mr. Olympia titlists in the sport's history.
"I don't think at any point in time we considered a scenario where we wouldn't be able to hold the event," says Solomon, who's married to former Parkland city commissioner Grace Solomon (the couple have a teenage son). "It's just a matter of in what form. So many things are changing on a daily basis, and what's true today isn't going to be true in December. In the meantime, we're full steam ahead, and we'll adapt as we have to."
No matter the demands, Solomon is beyond grateful to be in his element. It's the latest chapter in a two-decade journey that started when Solomon met and befriended one of the competitors at the 1998 Mr. Olympia event in New York, a Broward-based bodybuilder named Darrem Charles. The two began training together and, a few years later, Charles asked for Solomon's help in landing an endorsement deal.
That led Solomon to a phone meeting with Joe Weider, the late "father of bodybuilding" and founder of the Mr. Olympia contest—whose story Solomon would help bring to the big screen as co-executive producer of the 2018 film Bigger. He invited Solomon to begin writing for Muscle & Fitness, part of the publishing empire that Weider ran until selling it to National Enquirer publisher American Media in 2003.
[blockquote text="Much of what I do is trying to identify ways to connect with new audiences and expand our reach. That's why we engage with so many celebrities. It helps to introduce the lifestyle to so many people."" show_quote_icon="yes"]
Once in the door, the graduate of the University of Hartford never looked back. By the mid-2000s, he was the face and voice of the bodybuilding world. In addition to enjoying a 15-year run in front of the camera as host and lead commentator for the sport's major televised events, including Mr. Olympia and the Arnold [Schwarzenegger] Classic, Solomon was putting his communications degree to further use as founder of Pro Bodybuilding Weekly—the first-ever talk radio format dedicated to the sport. The program ran for more than a decade, giving Solomon insights that would serve him well in his current role.
"The talk radio show introduced me to the business of understanding audiences and demographics, and the opportunities to grow an audience and connect with new people," he says. "To this day, it's gratifying when someone says it was our program in the mid-2000s that introduced them to a sport and lifestyle that changed their lives."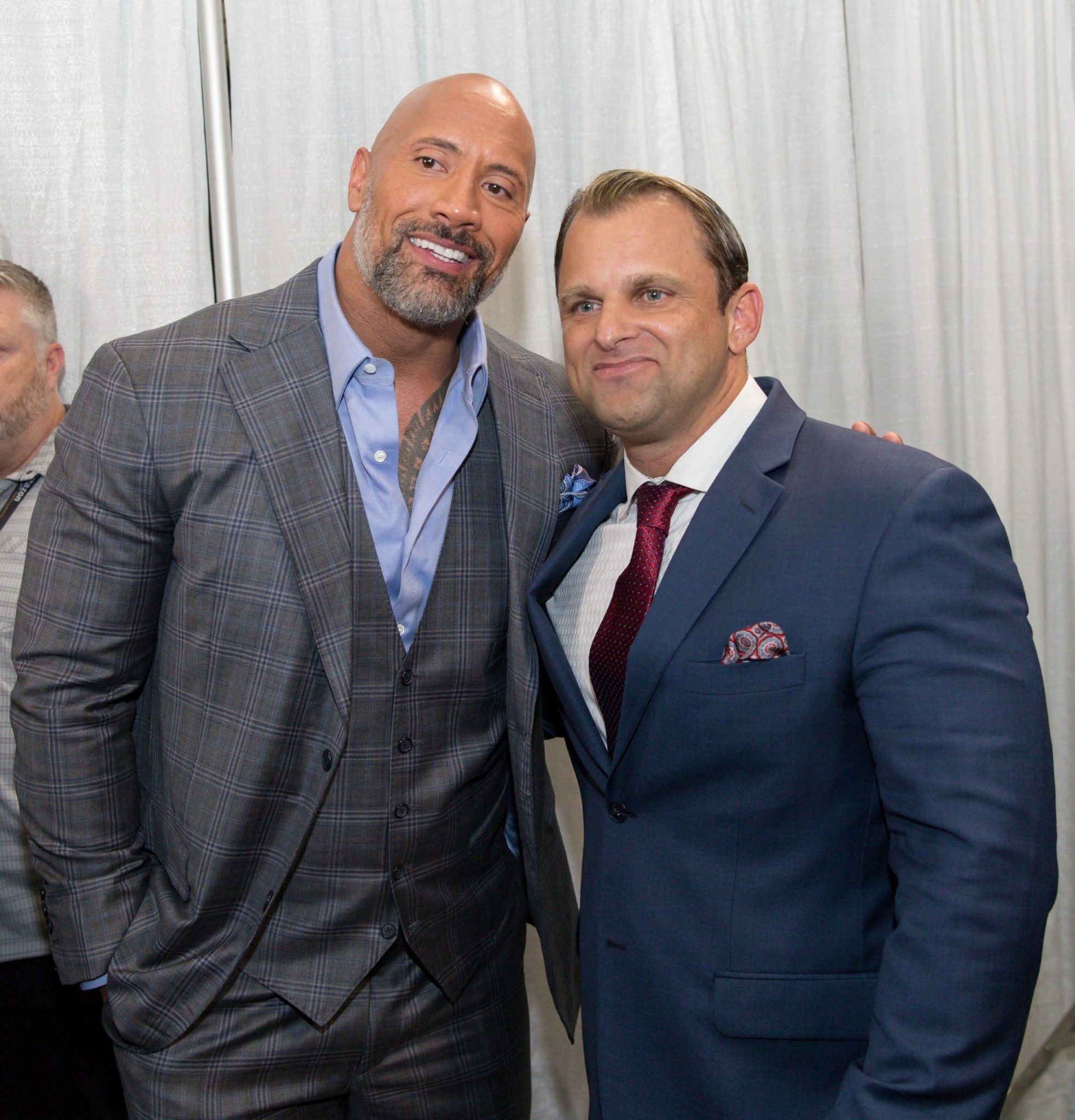 Solomon calls the current fitness landscape an endless sea of inspiration and motivation, with opportunities galore to test our limitations. Unlike its early days, however, bodybuilding is no longer the cult-like outlier in that mix.
"Remember, back in the day, when you'd go to your gym and there would be like 10 guys in the corner who were the 'muscle guys?'" Solomon says. "Now, you walk into your local gym and everybody's got abs and biceps.
"Plus, there are all these new careers that have been born from this love of fitness. I always say that the fitness industry is like an entrepreneurial sandbox; there are so many ways to make a living. You can be a nutritionist, a coach, a contest promoter, an elite-level bodybuilder, a gym owner. Every street corner has a strip mall with a mixed martial arts gym or a hardcore bodybuilding facility or a fitness center of some kind. Everybody is tapped into the physical culture, just in different ways. They're all unified by a common desire to be bigger, faster and stronger."
The Olympia weekend in December will be Solomon's first for new brand owner Jake Wood, the Arizona-based promoter of the Wings of Strength women's bodybuilding show who purchased the Olympia and Muscle & Fitness brands from American Media in February. (Note: Solomon, who had been hired in October 2018 by AMI to oversee the Olympia brand, signed a five-year deal with Wood to become president and chief Olympia officer for the new ownership.)
But, COVID-19 aside, if this year's weekend is anything like last year's, expect Solomon to take a few moments to stand inside the Zappos Theater at Planet Hollywood during the Mr. Olympia contest and appreciate just where this 20-year ride has taken him.
"It's a powerful thing to be inside an arena for a production [for which] you are responsible," he says. "You're surrounded by every choice you've made throughout the course of the year—the staging, the lighting, the sound, all the effects. Standing in that arena last year—not an empty seat in the house—was very emotional.
"There are times where I find myself having opportunities to shape and influence the direction of the sport and of the industry, and I understand how those choices impact people. There is an entire economy that runs through the things that we do. There are hundreds and hundreds of supplement companies. There are thousands of athletes and competitors, and a lot of what they do flows through our media channels, our event.
"Our success directly impacts what a lot of these companies and individuals are able to do. So, it's a responsibility that I take very seriously."
Lead photo by Melinda Green