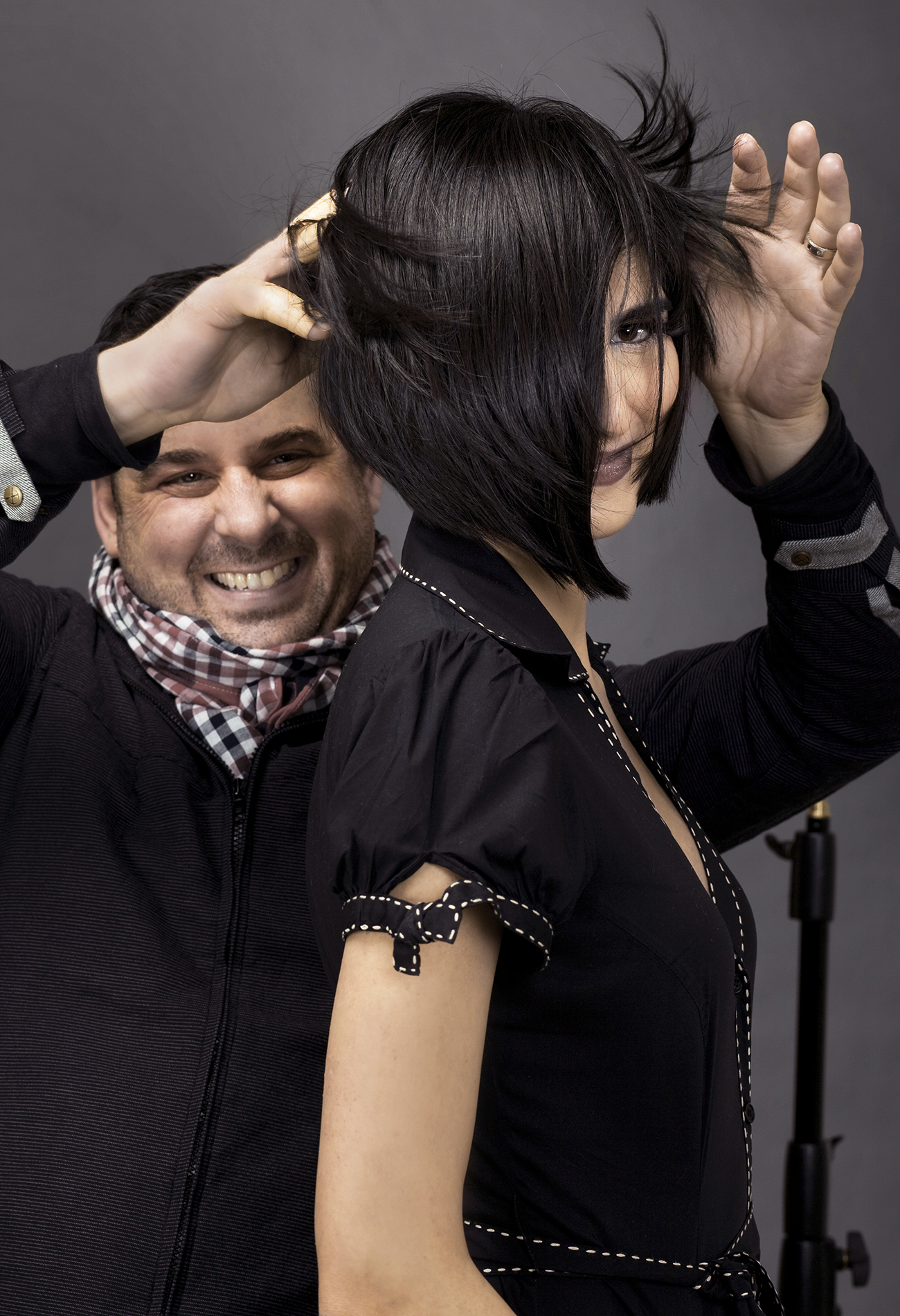 Named "Best Chicago Hairdresser" by Allure magazine, master stylist David Kafer followed his beloved mother's advice to "run to the sun" and has now opened Hiya David Kafer Cutting Studio in Fort Lauderdale. Armed with cutting shears, a blow dryer and an arsenal of professional products from his favorite go-to Aussie brand, Kafer (pictured, inset) is ready to do battle with the humidity. Here, he offers his tips to ensure a good hair day in South Florida.
• Smooth it out: After shampooing and conditioning, apply a quarter-sized dollop of anti-frizz serum on towel-dried hair. Blow dry section by section, smoothing out the cuticle layer. Once the hair is dry and smooth, avoid shampooing for a few days as this can strip the hair of its natural oils.
• Love the curls: If you have natural curls or waves, why fight them? Rather, invest in a curl cream such as Kevin Murphy's Killer Curls. Apply from root to end, then twist random hair sections. Let the ringlets dry naturally, then lightly rake through them with your fingers to loosen.
• Long and short of it: Long hair in a humid climate can be maddening. Using a wide-toothed comb, apply pomade and slick hair close to the head for a classic summer look, or create a loose top knot with a few bobby pins.
• Keep it salty: Invest in a salt spray product such as Kevin Murphy's Hair Resort. After shampooing, spritz it from root to end and either do a quick, rough dry with a blow dryer on low heat or scrunch with your hands for gorgeous beach waves.
• Braid it: A braid is Florida hair's best friend. Apply a leave-in spray conditioner, then make braided pigtails for a fun retro look. After two or three days, remove the braids and surprise your adoring fans with a curly day.
Visit hiyadavidkafer.com