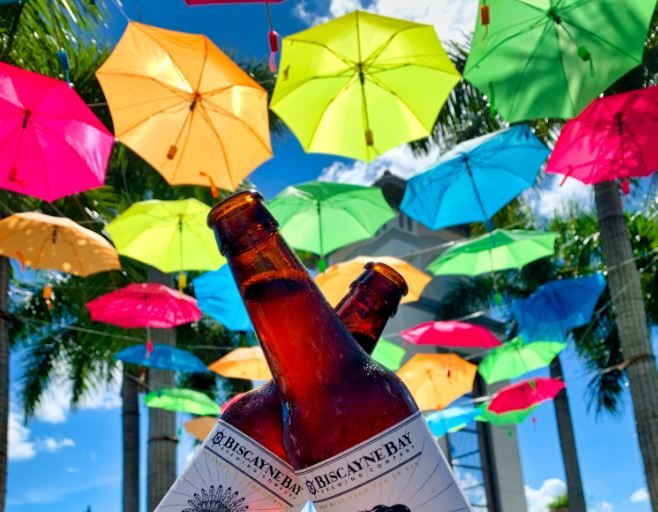 Don't Worry, Be Hoppy
Celebrate "Hoppy Wednesdays" at Brimstone Woodfire Grill in Pembroke Pines as the outdoor patio is transformed into a Beer Garden showcasing local breweries and unique summer flavors.
This summer, Brimstone Woodfire Grill in Pembroke Pines will host "Hoppy Wednesday's" to celebrate local breweries and encourage South Floridians to explore new summer flavors. Each week, Brimstone will transform the outdoor patio into a beer garden featuring pop-up breweries showcasing a limited supply of unique summer brews and swag items. Some of the breweries guests can expect to see include MIA Brewery, The Weed Reaper Experiment Brewery and Funky Buddha Brewery.
These Wednesday afternoon events will also feature outdoor games, drink specials and an umbrella art installation for guests to enjoy. The celebration will continue until Labor Day and will feature new breweries and unique flavors each week. For more information, visit brimstonewoodfiregrill.com.