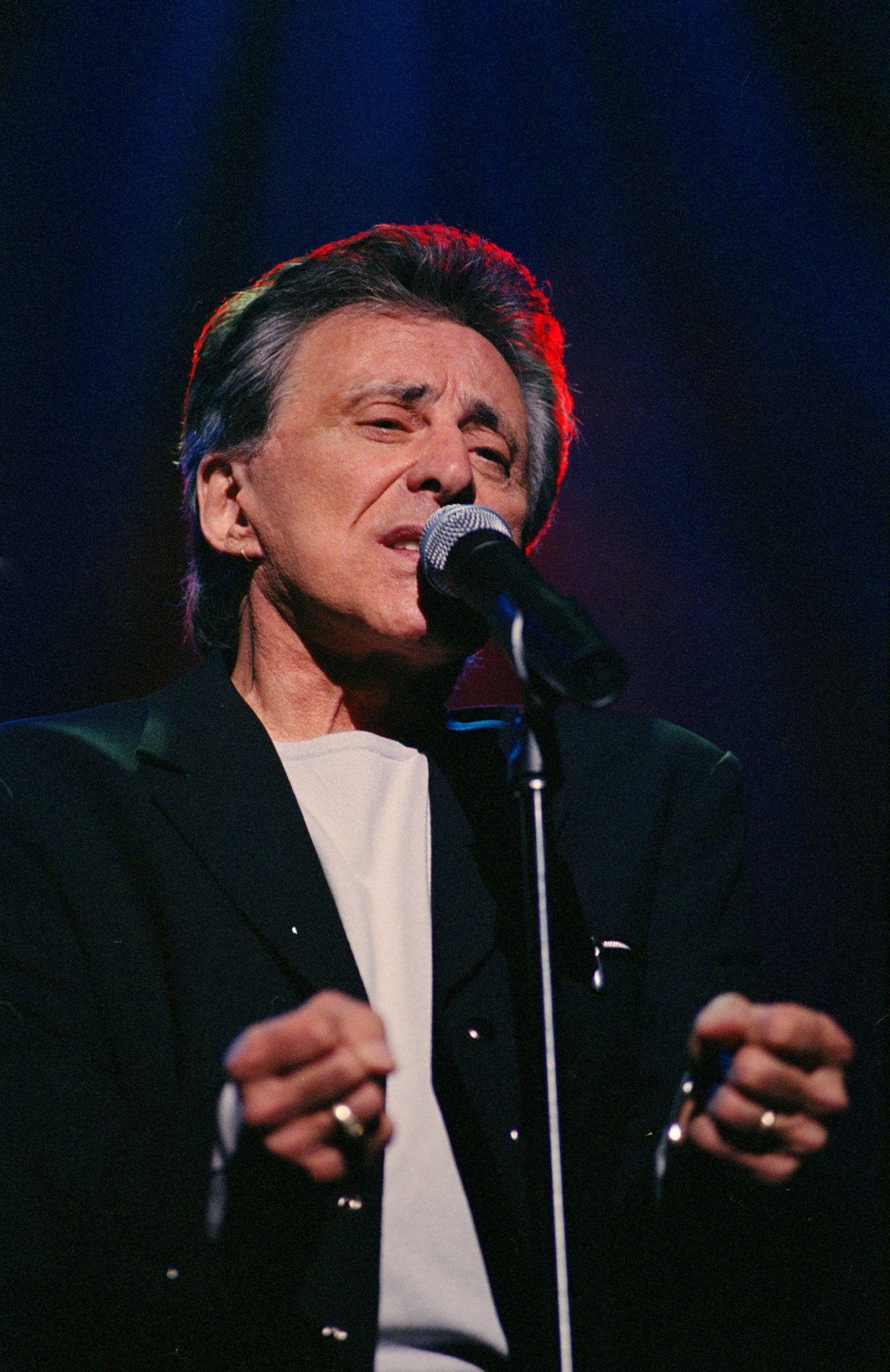 A few seconds into the 1962 classic "Sherry," and you hear it—the voice of Frankie Valli followed by the complementing vocals of the rest of the Four Seasons: Tommy DeVito, Bob Gaudio and Nick Massi. The group's harmonies, catchy hits and Valli's falsetto launched the friends from New Jersey to worldwide fame in the 1960s, resulting in 175 million albums sold worldwide as well as multiple charting hits for the group. Valli's own solo career produced other chart toppers including "Grease" and "Can't Take My Eyes Off You."
As proof of the timelessness of their sound, the band gained a whole new generation of fans with the success of the 2005 Broadway musical Jersey Boys, which won four Tony Awards and became the 12th longest-running show on Broadway. While the musical continues to tour, so does Valli. At 85, he is still doing his part to keep the music of the Four Seasons going, including two nights at Hard Rock Live in February. Before he performs at the newly renovated theater, he answered a few questions for Lifestyle.
When you were 7, your mother took you to see Frank Sinatra. What do you remember about that performance and how did it impact you?
Frank was the biggest star in the world. He was mesmerizing. When I saw his show and all those girls screaming for him it caused a great impression on me. As I grew older I remembered that performance and the perfection of his performance amongst all that chaos. I would say it was his professionalism and talent.
You're particularly known for your falsetto. How did you discover it and when did you get a sense of how special it was?
I was barely a teen. I thought everyone could sing falsetto! People's reaction of wonderment and their comments made me realize how special it was.
You recorded your first record in 1953 but the Four Seasons didn't have a big hit until 1962 with "Sherry." What kept you motivated to continue to pursue a music career through those years?
I just couldn't imagine doing anything else. I had to make it work. I cut hair to make ends meet but nothing drove me like the desire to perform and it kept me motivated.
You've said that you love songs that tell a story. Is there a story in one of your songs that still resonates with you?
All of them do, really. Songs are like children—you can't pick a favorite.
Did you expect Jersey Boys to take off as it did?
When we opened it first in La Jolla Playhouse, we knew we had something special, but opening night on Broadway is when it really hit us we had a hit.
Last year, your granddaughter Olivia portrayed her grandmother, Mary Mandel, in Jersey Boys, at New World Stages in New York. What did you think of her performance?
I did see her perform. She's insanely talented and she was close with her grandmother, so it was amazing to see her in that role. She did us all proud.
Of all the places where the Four Seasons' hits and your solo hits have appeared—from movies to covers by other artists—is there one that surprised you?
The French did their own version of "December, 1963 (Oh, What a Night)" [Yannick's "Ces soirées là" released in 2000]. It was a smash! One of the biggest selling singles of all time. What a kick that was!
Besides touring, where do you see your career going in the next few years?
I am working on several projects right now but you will have to stay tuned!
Valli performs at Hard Rock Live on Feb. 7 & 8, 8 p.m. Tickets start at $40. Visit myhrl.com or ticketmaster.com.