Carillon Miami Wellness Resort
Address: 6801 Collins Ave., Miami Beach
Wow Factor: On its luxury beachfront merits alone, there's plenty to distinguish Carillon as a premier destination—starting with its 150 oversized one- and two-bedroom apartments (the latter spans 1,200 square feet) with a living room and kitchen. There's also two pools, 750 linear feet of beachfront, intimate fine dining at Tristan Brandt's 18-seat Tambourine Room and locally sourced cuisine and oceanfront views at The Strand.
But it's the world-class health and wellness offerings—many of them located inside the largest spa on the Eastern Seaboard (70,000 square feet)—that truly sets Carillon apart. In recent years, the resort has further raised its game with several cutting-edge additions. The Touchless Wellness Division invites guests to experience technology with relaxation, recovery and healing benefits—think Vibroacoustic Electro Magnetic and Infrared therapy (VEMI); the immersive MindSpa booth; and the Somadome meditation pod with color, sound and energy therapies.
The Biostation at Carillon offers a full spectrum of antiaging, wellness, nutrition and aesthetic treatments curated for your body and your needs. The process starts with testing and a personal consultation with a physician, followed by guidance and treatment from an experienced specialist. Guests have access to everything from hormone replacement therapy to nutrient injections to Botox and dermal fillers. On the mind/body/spirit front, the resort works with Irina Logman—a licensed doctor of acupuncture and Chinese herbs—to offer a menu of integrative treatments meant to ease pain, stress, musculoskeletal and other disruptive conditions. If that wasn't enough, the resort also gives business executives an opportunity to raise their own games with coaching and mindset transformation from Dr. Shanequa Fleming.
Spa guests can add to their rejuvenating experience by incorporating a touchless therapy into their signature treatment. For example, it's suggested that those interested in the Ginger-Coconut Argan Sugar Glow body wash, scrub and hydration treatment add the VEMI therapy.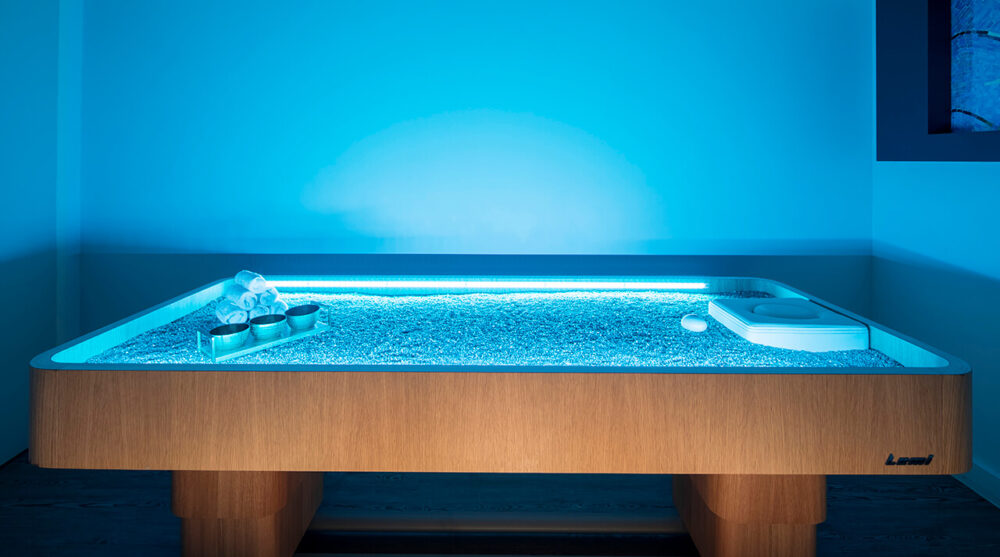 Isn't That Special: Signature Spa & Beach Club memberships, starting at $7,500, come with their share of privileges. It starts with $750 in resort credits and $2,000 in complimentary services—including eight touchless wellness experiences, one 50-minute spa treatment, one free hotel night, one private training session and six guest passes. Membership also gives you access to the adults-only rooftop Atlantic Pool and the oceanfront Cabana Pool, private beach access, and discounts on everything from dining at The Strand to additional hotel stays.
Contact: carillonhotel.com; 866.800.3858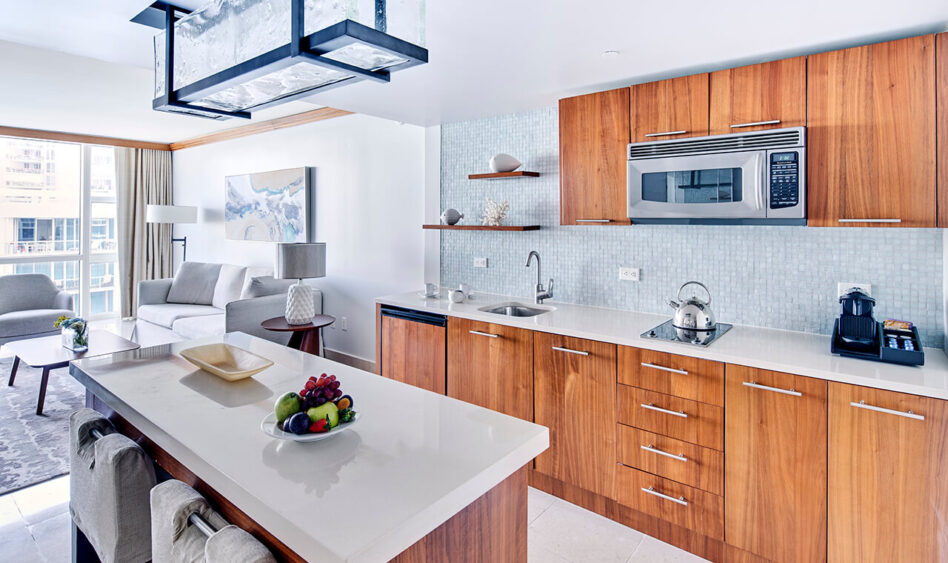 Marriott Harbor Beach Resort & Spa
Address: 3030 Holiday Drive, Fort Lauderdale
Wow Factor: A quarter-mile strip of private beach fronts this sprawling 650-room retreat that's a popular getaway destination for families. Part the reason starts with an 8,000-square-foot tropical lagoon pool, one of several recreation options. You can stay on the sea with jet ski, kayak and surfboard rentals, hone your sporting skills on the tennis or basketball courts, or go full bliss at the Spa at Marriott Harbor Beach, which features a full menu of wellness treatments. The resort boasts world-class fine dining at 3030 Ocean, one of several on-site foodie options.
Isn't That Special: More good news for families: Kids under 12 eat free (kids menu only; two children per room) during stays through Aug. 31. Enjoy up to 25-percent off rates when you stay three or more nights as part of the Stacation package, which also comes with a $25 daily resort credit and discounted self-parking.
Contact: marriott.com (search for Harbor Beach); 954.525.4000