While Valentine's Day is around the corner, there is still time to find the ideal gift for your significant other. We've compiled some local and national retailers offering romantic products to enhance any holiday experience and inspire gift ideas.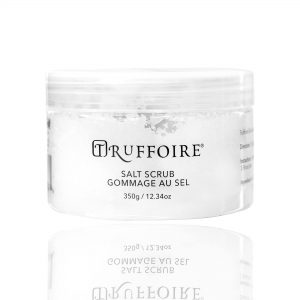 Truffoire's Salt Scrub
Made with gentle ingredients to exfoliate dry skin, Truffoire's Salt Scrub is an anti-aging product that helps revitalize aging skin. The luxury skincare brand uses research-backed formulas and truffles to produce the anti-aging effect.
Truffoire is sold by a 3rd party authorized retailer, BeautyFrizz, located at 518 E Atlantic Ave. in Delray Beach. All their products can also be bought online at Truffoire.com and shipped across the country. 
L'OR Espresso 
L'OR Espresso provides Nespresso-compatible capsules made with hand-selected Arabica and Robusta beans by L'OR roasters. Created in France in 1992, L'OR blends intense taste experiences with traditional coffee aromas to provide some of the best coffee in the world. L'OR is now available in the U.S. market at Lorespresso.us and Amazon.com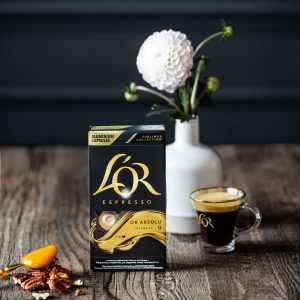 For an extra Valentine's Day nightcap, the L'OR Espresso Mocktini can be crafted to reinvigorate the taste buds while providing a fresh scent after a romantic night.
Ingredients:
1 shot L'OR espresso of your favorite blend 
1 tbsp. chocolate syrup
4 oz. half & half
¼ cup ice
Unsweetened cocoa powder and edible gold flakes (optional)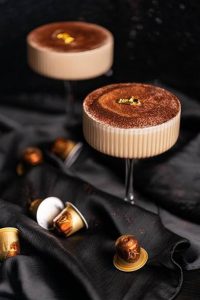 Directions:
1. Brew espresso into the cup with chocolate syrup. Stir to mix.
2. Pour ice into a cocktail shaker along with espresso and half & half.
3. Seal and shake, shake, shake! Ice will melt; no straining necessary. 
4. Pour into a martini glass, dust with cocoa, top with edible gold flakes and serve! 
Gucci
The Italian high-end luxury fashion brand recently launched its Valentine's Day Collection featuring heart-shaped bags, perfumes, shoes, lipsticks and much more. 
Luz Flora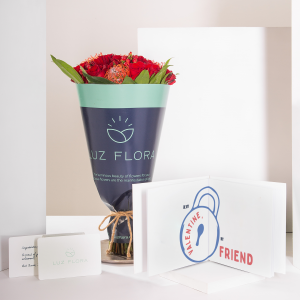 With flowers often the go-to gift for expressing love on Valentine's Day, Luz Flora is a female-owned luxury flower and books provider based in Miami that puts a different spin on traditional flower arrangements. To elevate the concept of floral gifting, Luz Flora provides customers with:
Each arrangement consists of handpicked blooms from Ecuador.

Each gift set comes with the choice of an illustrated coffee book and a glass vase.

The special Valentines and 'Galentines' books are also authored by the company's founder, Macarena Luz Bianchi.

All flowers come wrapped in a biodegradable bag and ship from the company's Miami warehouse to anywhere in the continental U.S.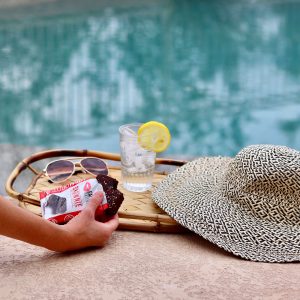 Eat Me Guilt Free
This Miami-based brand was created by Cuban American Cristie Besu, a Registered Nurse and Certified Sports Nutritionist-turned-mompreneur. Eat Me Guilt Free is a line of brownies, bread and tortilla wraps offering a protein-packed, low carbohydrate ratio, making them a healthier alternative to traditional snacks.
Eat Me Guilt Free products are available on EatMeGuiltFree.com, Amazon, The Vitamin Shoppe, GNC, Walmart.com and select retailers nationwide.
All products are baked in small batches by artisanal bakers using quality ingredients and have a 12-month shelf life.
In development for two years, Eat Me Guilt Free's new and improved formula has less sugar, is non-GMO and uses modified atmosphere packaging to exclude unnecessary preservatives.
Fast Love – February's Flavor of the Month ($30 – Box of 12)