Key Biscayne
Beverage director Oscar Maya offers a tribute to the resurgence in gin by featuring five unique renditions of the classic gin and tonic on the cocktail menu. He shares this light and refreshing spin for fans of the spirit to make at home.
Gin #4—Cucumber and Hibiscus (pictured above)
1.5 oz. Hendricks gin
.5 oz. simple syrup
.5 cup water
2 oz. Fever Tree tonic
3 slices cucumber
6 dried hibiscus flowers
Directions: In a shaker, muddle cucumber slices and hibiscus flowers with simple syrup. Add gin. Shake very well, double strain (hold a fine sieve, like a tea strainer, between the shaker and the glass) into a brandy glass and top it off with tonic.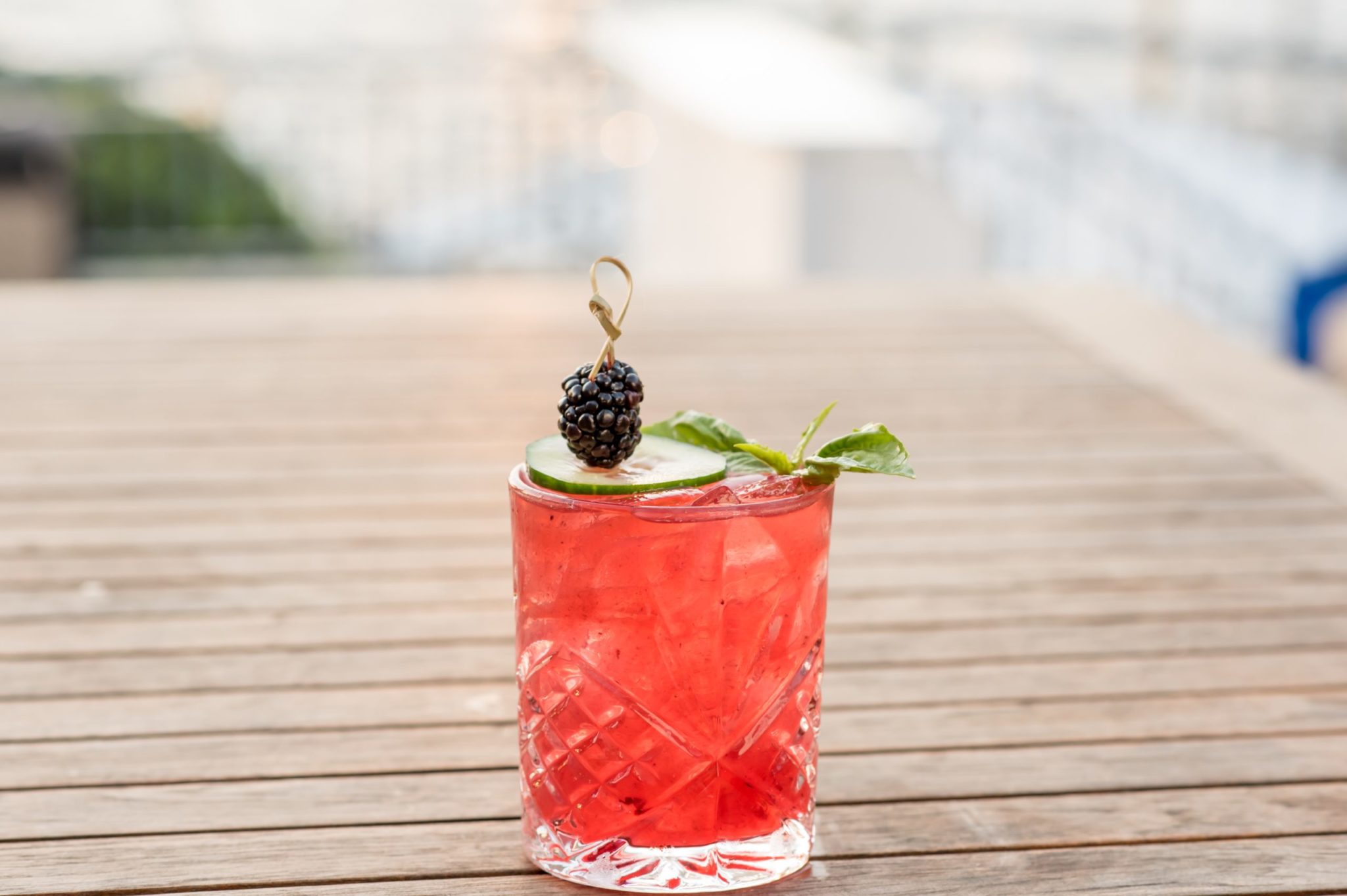 Fort Lauderdale and Miami
This easy-to-make drink will keep you cool, calm and collected in times of stress. Grey Line gets its name from Grey Goose vodka, the preferred brand used by American Social. No worries if it is not in your liquor cabinet; use whatever vodka is on hand.
Grey Line
1.5 oz. Grey Goose vodka
.5 oz. St. Germain elderflower liqueur
.5 oz. fresh lemon juice
.5 oz. simple syrup
soda water
2 basil leaves
3 blackberries
3 cucumber slices
Directions: Place 1 basil leaf, 2 slices of cucumber and 2 blackberries into a shaker and gently muddle. Add ice and all liquor ingredients over ice. Shake in a cocktail shaker and strain into a cocktail glass with fresh ice. Top with soda water and garnish with remaining blackberry, cucumber slice and basil.