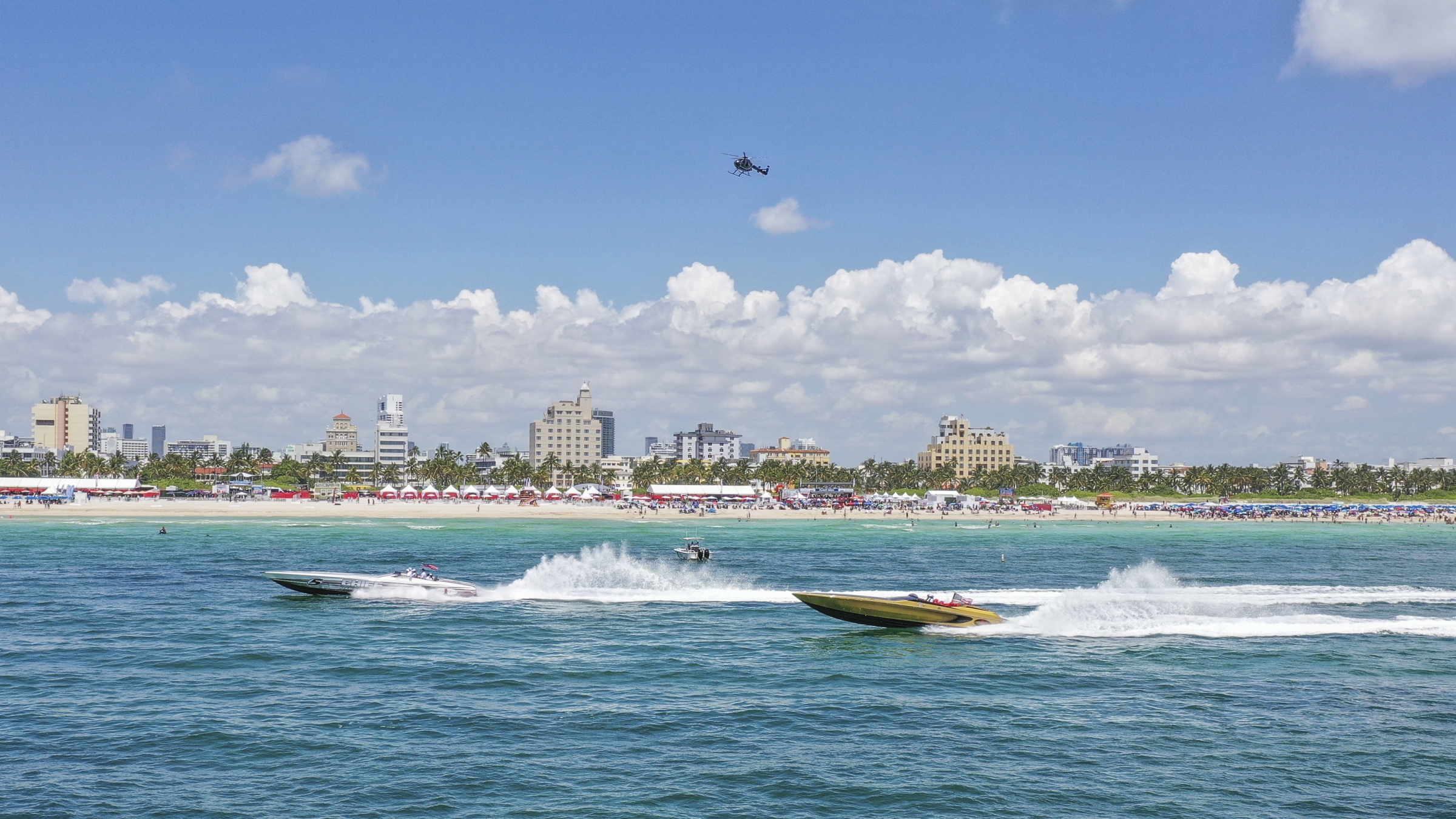 Hyundai Air & Sea Show Pays Tribute to U.S. Military Heroes
The events were held over Memorial Day weekend on Miami Beach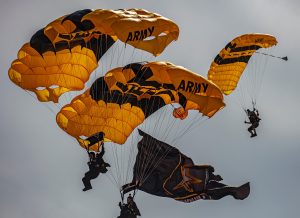 The Hyundai Air & Sea Show helped honor U.S. military personnel with its "A National Salute to America's Heroes" themed events over Memorial Day weekend. The occasion helped shine a national spotlight on the men and women who served in the U.S. military, first responders, their families and those who have paid the ultimate sacrifice. Over 1 million people attended the events on Miami Beach.
"There is no better time than Memorial Day weekend to pay tribute to those that have paid the ultimate sacrifice on behalf of our freedom," Mickey Markoff says, Executive Producer of the Hyundai Air & Sea Show."
The Hyundai Air & Sea Show featured sea demonstrations by professional jet skiers, ThunderCats boat races and the Cigarette Offshore Powerboat Racing Demonstration, which showcased 10 state-of-the-art Cigarette boats. After the sea portion, attendees witnessed state-of-the-art military technology, including parachute teams, a B-52 Bomber, U.S. Air Force F-16 and U.S. Navy F-18 Jet Demonstration Teams and Heritage Flight Teams. The Display Village east of Lummus Park allowed patrons to experience flight and navigation simulators, tactical training equipment, rifle range simulators, and interactive displays from all of the branches of the U.S. Military, including a U.S. Army M1A2 tank.
"Hyundai has been a proud partner of the National Salute to America's Heroes since its debut in 2017," Angela Zepeda says, Chief Marketing Officer for Hyundai Motor America. "Memorial Day Weekend is an opportunity to reflect and remember all the brave men and women who
sacrificed so much to keep America free and safe. This partnership is part of Hyundai's long-term commitment to supporting the U.S. military and honoring America's greatest heroes."
Hyundai donated $50,000 to Folds of Honor to provide scholarships to spouses and children of America's fallen and disabled service members for the second consecutive year. As part of Hyundai's unwavering commitment to supporting the U.S. Armed Forces and their families, the donation will fund ten $5,000 higher education scholarships for the 2023 academic year.
Next year's Hyundai Air & Sea Show will occur on May 27 and 28. For tickets, please visit www.USAsalute.com.