Just in time for the most health-conscious time of year, I Heart Mac & Cheese has introduced a handful of plant-based menu items to its extensive menu of customizable creations in partnership with Beyond Meat.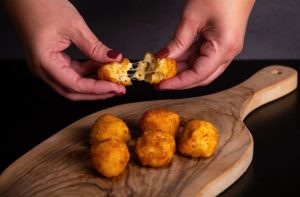 Since opening its first location in Fort Lauderdale in 2016, the fast-casual restaurant concept has seen rapid expansion in Florida and through the rest of the nation. Now, customers can experience the made-to-order gooey goodness in over multiple cities and three states. Favorite menu items include made-to-order macaroni and cheese bowls, grilled cheese sandwiches served with individual cups of tomato soup and Mac Bites in a variety of flavors.
I Heart Mac & Cheese has always been conscious of customers with different lifestyle and dietary needs, featuring base options like quinoa, broccoli, cauliflower and gluten-free pasta as well as a non-dairy cheese substitute made with a coconut milk base and secret spice blend.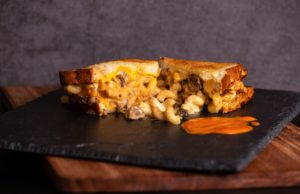 To meet growing demand for options to suit even more needs, I Heart Mac & Cheese has forged a partnership with Beyond Meat and now offers a variety of the brand's plant-based proteins in all of its locations. Guests interested in a Beyond option can try the Beyond Burger, recommended inside a grilled cheese sandwich, Beyond Beef Crumbles on top of any bowl, or the Beyond Sausage in addition to any Mac & Cheese creation.
Whether you're catering to a picky eater or being mindful of your dietary choices, I Heart Mac & Cheese has limitless possibilities for anyone and everyone. You'll be hard-pressed to find someone who can't enjoy one of their delicious bowls or custom sandwiches.
I Heart Mac & Cheese Locations in South Florida:
Boca Raton 
141 NW 20th St Unit C4/C5
Boca Raton, FL 33431
Deerfield Beach
3908 W Hillsboro Blvd
Deerfield Beach, FL 33431
Coral Springs
3111 N University Dr Suite 114
Coral Springs, FL 33065
Davie
2325 S University Dr
Davie, FL 33324
Cooper City
5602 S Flamingo Rd
Cooper City, FL 33330
Pembroke Pines
15999 Pines Blvd Suite 102
Pembroke Pines, FL 33027