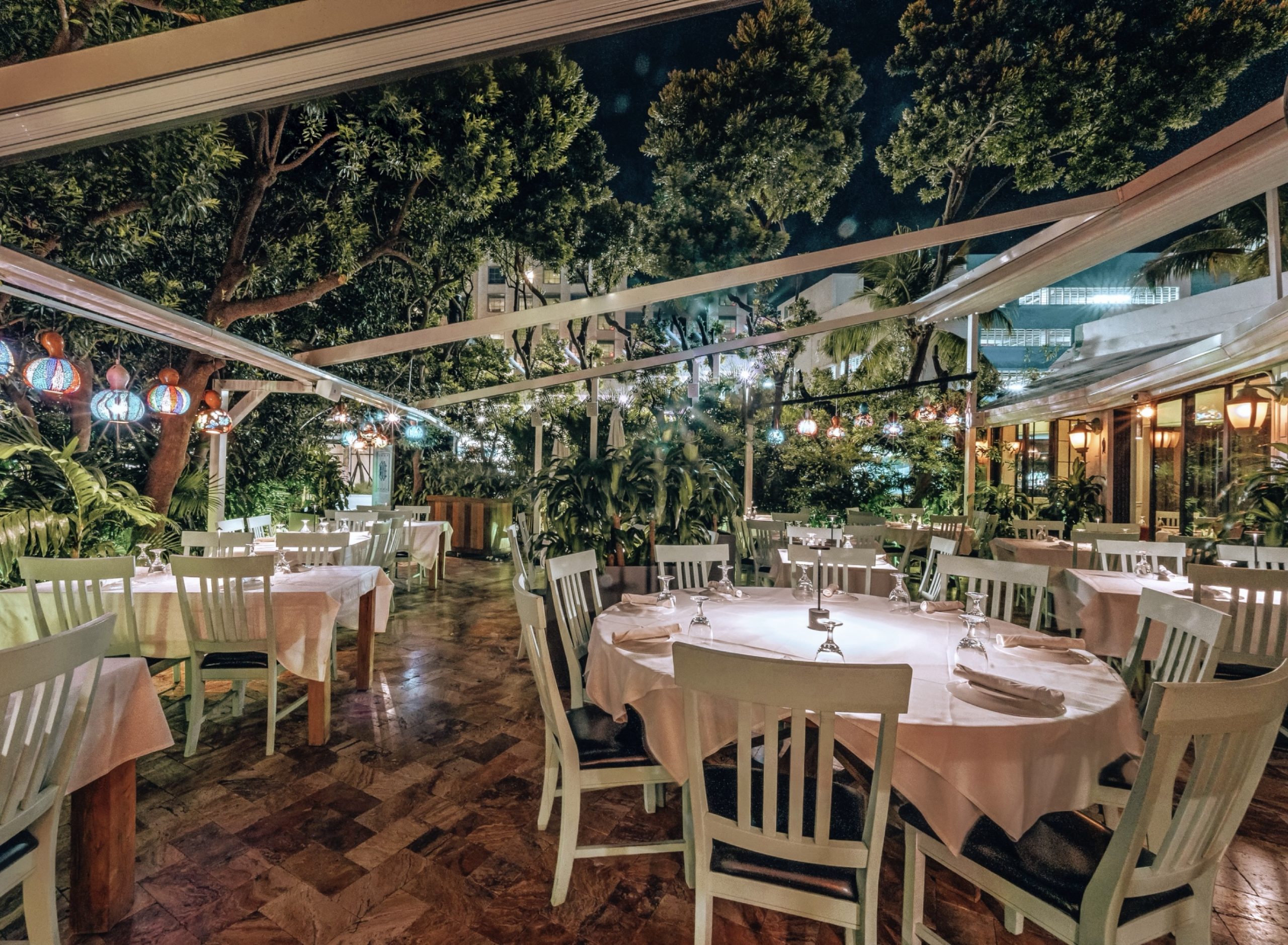 KÓMMA Mediterranean Kitchen & Bar Set to Open in Miami Beach
The Mediterranean concept will begin serving patrons in July
Miami-based restaurateur and hospitality veteran George Sezgin is preparing to unveil his latest endeavor, KÓMMA, a genuine Mediterranean kitchen and bar concept on Miami Beach. The dining destination will open on July 1 and offer Mediterranean dishes and European culture that blend gastronomic excellence with bespoke gatherings for friends and families alike.
"We are thrilled to share the flavors of the Mediterranean married with top-tier service to offer Miami locals and visitors alike an unforgettable experience," Sezgin says. "KÓMMA will serve as a gathering spot for families, business partners, and friends and we look forward to delivering the flavor and ambiance that makes for great memories."
KÓMMA's menu embraces the Mediterranean by featuring fresh, regional ingredients and a creative culinary approach. Diners are stimulated to savor the rich flavors of the Mediterranean from the freshly-baked, fire-roasted Greek dips (Melitzanosalata, Hummus, Tzatziki, Kommammara, Skordalia, Crete Feta, etc.) and signature Chicken Kebab, to the house-made Seafood Youvetsi, Grilled Branzino, and KÓMMA Shrimp specialties. With Chef Sebastian Forero at the kitchen's heart, diners can anticipate personalized service and offerings. Premium meat and fish family-style dishes (which serve four to six people) will be delivered and prepared tableside by the chef, adding to KÓMMA's signature guest experience.
The interior will span three uniquely defined spaces: a decadent Mediterranean dining room, an intimate cocktail-driven lounge area and a delicately veiled outdoor garden oasis. The design takes its cues from European cafes and highly sought-after coastal destinations to craft the ideal spot for family gatherings, date nights, brunch with friends or a celebratory night out on the town.
The cocktail program is led by Jordan Cohen and is tailored to indulge each guest's palate. The flavor-focussed and sophisticated cocktail menu includes the KÓMMA Salud with Tequila, jalapenos syrup, mango puree and lemon juice; Nona Moves to Miami featuring Olive oil-infused Vodka, lemon juice, simple syrup, balsamic vinegar, basil leaf, strawberry and soda; and A Smokey Lemonade with Mezcal, lemon juice, simple syrup, amaro, grapefruit juice and spiced bitter.
KÓMMA is located at 560 Washington Ave. in Miami Beach. Restaurant hours are Monday through Sunday, 12 p.m. to 12 a.m.
Photos Credit: KÓMMA