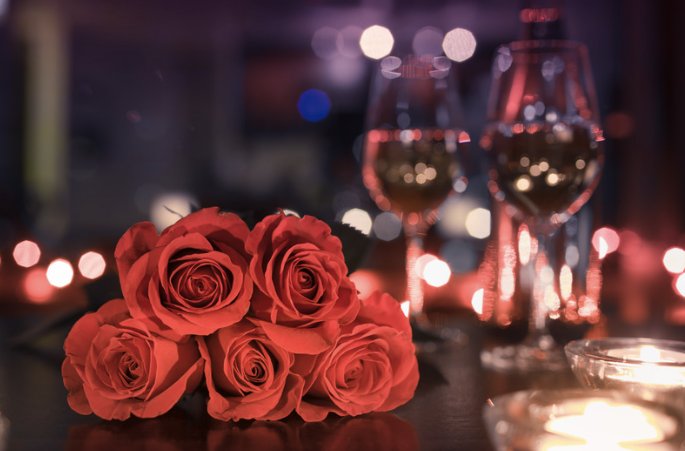 Lenore Nolan-Ryan Cooking School in Fort Lauderdale Offers Valentine's Day Ideas
Find inspiration with these offerings
To help celebrate Valentine's Day next month, the Lenore Nolan-Ryan Cooking School in Fort Lauderdale offers various Valentine's Day-inspired choices:
No. 1: Catered Affair in Your Own Home
Lenore Nolan-Ryan Cooking School offers a four-course luscious dinner with detailed instructions to ensure cooking and cleaning is a cinch, with a delicious meal to boot. Valentine's Day Seduction Dinner for Two features:
Hors d'oeuvres
Selection of Domestic and Imported Cheeses
First Course
Lenore Salad with Heirloom Greens, Mandarin Oranges, Cranberries, Hearts of Palm, Caramelized Nuts and Goat Cheese
Entrée
Braised Beef with Barolo Wine Sauce served with Potato Galette and French Green Bean Bundles
or
Five Spiced Salmon in Parchment Paper with Thai Orange Sauce served with Sesame Vegetables and Asian Noodles
or
Roasted Cauliflower Wild Mushroom Marsala in Parchment Paper served with Earth Grain Rice Pilaf and Gremolata Tomatoes
Dessert
Lenore's Chocolate Ganache Brownie Hearts
Call 954-491-2340 to order Seduction Dinner for Two!
No. 2: The Perfect Valentine's Gift
Give the gift of sweets and indulge in the perfectly divine chocolate treat with Lenore's famous World's Best Brownies are sugar-dusted, hand-cut, wrapped and ribboned in decorative boxes and Valentine-decorated containers.
Small $28 (6) | Large $45 (10)
Call 954-491-2340 to order your brownies today!
No. 3: Galantine's Bubbles and Brunch
Galantine's Bubbles and Brunch can provide a special day with heartfelt gifts, surprises and prizes. From 10 a.m. to 3 p.m. on Galentine's Day (Feb. 12), guests can enjoy a delicious buffet brunch with Lenore's ethereal cream biscuits, Manuka honey butter, luscious quiches, salads, and sweets and champagne and mimosas.
$25 Brunch Only
$30 Brunch and 1 Glass of Bubbly
$40 Brunch and Unlimited Bubbly
To reserve a brunch, call 954-491-2340!