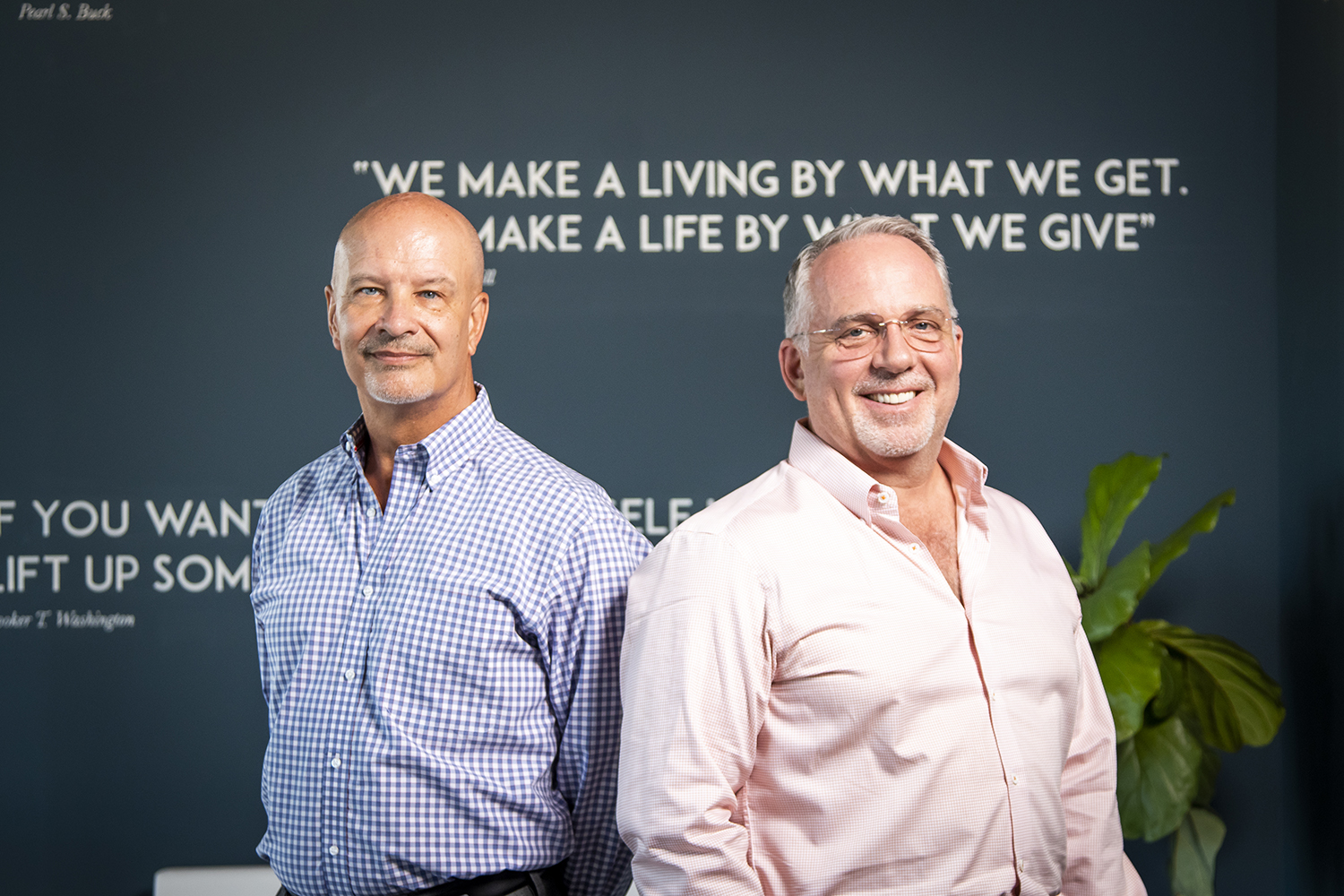 Lifestyle Q&A: Our Fund, Part 1
Executives from one of the nation's largest LGBTQ community foundations discuss why their organization matters so much to so many
Given its backstory as an overdue concept in South Florida, it's no surprise that a community foundation created to unite donors with nonprofit organizations that support LGBTQ initiatives has wasted no time making an impact. A little more than a decade after five founding members launched it in 2011, Our Fund Foundation already is the third-largest LGBTQ community foundation in the United States, with assets approaching $30 million.
But, based on what the future holds, a loftier ranking is well within its sights.
"We know there's $100 million-plus coming our way [through charitable bequests] in the next 20 years," says David Jobin, president and CEO of the Wilton Manors-based foundation for the past six-plus years. "And that's probably a conservative estimate. So, we have to be prepared as far as what we're going to do with that money."
Recent history suggests that being prepared is a large part of what distinguishes Our Fund. When nonprofit agencies serving the LGBTQ community were overwhelmed by the needs created by COVID-19, Our Fund responded with a Resilience Fund that provided two rounds of emergency financial aid in 2020, grants for dozens for organizations that totaled some $600,000.
The following year, Our Fund announced 18 grants (a combined $226,500) from its LGBTQ Arts & Culture Fund, one of three silos from which it distributes dollars. Later in 2021, it awarded $355,000 in grants through its Health & Wellness Fund. And in March, Our Fund partnered with the Community Foundation of Broward on the first-ever LGBTQ+ Social Justice and Equity Funders Collaborative (which speaks to its third silo); seven local organizations were granted a combined $400,000.
Lifestyle spoke to Jobin (who previously served as executive director of Stonewall National Museum and the Gay Men's Chorus of Washington, D.C.) and chief financial officer Mark Blaylock (a former banking executive who's been with the foundation for seven years) about Our Fund's successes and challenges, the impact of "Don't Say Gay," and more.
(Visit our-fund.org for more on the organization and the agencies it supports.)
Are there programs that Our Fund supports through grants that especially resonate with you?
Jobin: Every time a grant comes up for anti-bullying initiatives, it energizes me to help raise money for that because I think of the young children who went through what I went through.
I grew up in Aurora, Ohio. I can remember, at age 5, being on the bus going to kindergarten—and wanting to marry the chiropractor's son who lived down the street, who was like in 10th grade. It just seemed perfect. We were really meant for each other. [Jobin laughs.]
I didn't know what that was. But I knew that I was different. And you definitely know, when you're being teased, that there's something rooted in truth about that. I was unique. I wasn't like other boys. And I was teased for it. For being a sissy. For having feminine traits. For liking dolls more than sports.
As a child, how did you deal with that?
Jobin: I always say that, as an LGBT young person, you're really alone. I know that other groups are marginalized. But most marginalized, disenfranchised communities have family members who also had that experience. At least you have a support group, people who are sensitive to what you're going through.
As an LGBT youth, you often have the opposite. The people you're most worried about knowing are your family members. There's a sense of, "What will be the outcome if they find out?" You're completely isolated and alone.
That's why what's happening in Florida right now is so abhorrent to gay people. The one thing that we've accomplished since I was young is a network of gay/straight alliances. Teachers, for example, have [acknowledgements] on their classroom window that it's a safe space for a child who feels different to be welcomed.
That's going away. So, there's an even greater urgency for us to stand up.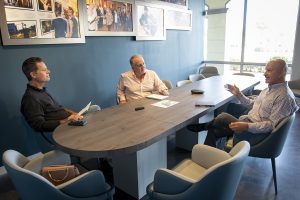 In what ways has Our Fund grown over the years?
Blaylock: I think the first four or five years were really important for us to build the transparency and legitimacy of the organization. Especially when you're asking people for six- and seven-figure legacy gifts, they need to trust you. They need to see what you're doing. I've talked to legacy members recently who were made aware of what we were doing early in Our Fund's history. But the organization was only three or four years old. They weren't ready to leave a major gift yet.
At this point, they've seen not only a decade-plus of growth, but they've seen 11 years of Our Fund having an impact in the community. Now, we're able to go back and revisit some of those people who were skeptical for no other reason than the newness of Our Fund. Today, they're willing to talk to us and leave us those very significant gifts.
What are examples of specific grants by Our Fund that made a tangible difference?
Blaylock: SunServe [which provides life assistance and mental health services to vulnerable members of the LGBTQ+ community] had a program for LGBTQ+ youth. They were always dealing with immediate needs—say, someone who needed the right wardrobe for a job interview. We developed an LGBTQ Homeless Youth Fund with SunServe, which became kind of their emergency fund. We raised upward of $70,000 over the course of three years.
It became life-impacting in terms of saving kids at vulnerable moments in their lives—like being thrown out of their parents' house. It also helped them move forward—kids who were ready to rent their first apartment, but they needed first-month/last-month and security deposits.
To receive the impact stories from [SunServe] and understand that we were touching people's lives meant [so much]. It also became an effective tool when our funders saw the practical implications of what their donations to Our Fund were doing.
Jobin: When COVID struck, businesses were so uncertain about what the future held—as were nonprofits. Our board quickly responded with a Resilience Fund and two rounds of grants. … We're really proud that no agency in our network shut their doors. Our grants allowed them time to recalibrate what their organization was going to do amid the pandemic.
What were some ways that COVID disproportionately affected the LGBTQ population?
Jobin: LGBTQ seniors are three times more likely than the general population to suffer from isolationism, because many of them don't have children. Their chosen family members, their support group are the same age—so they're passing away at roughly the same point. They were isolated during that period anyway because of COVID, but they didn't have anyone to bring groceries to them, anyone to visit with them—so there was such a feeling of loneliness and despair. One of the programs we support is a friendly-visitor initiative [through Sage of South Florida and Sunshine Cathedral] that trains volunteers to look in on our elderly population.
Photos by Eduardo Schneider