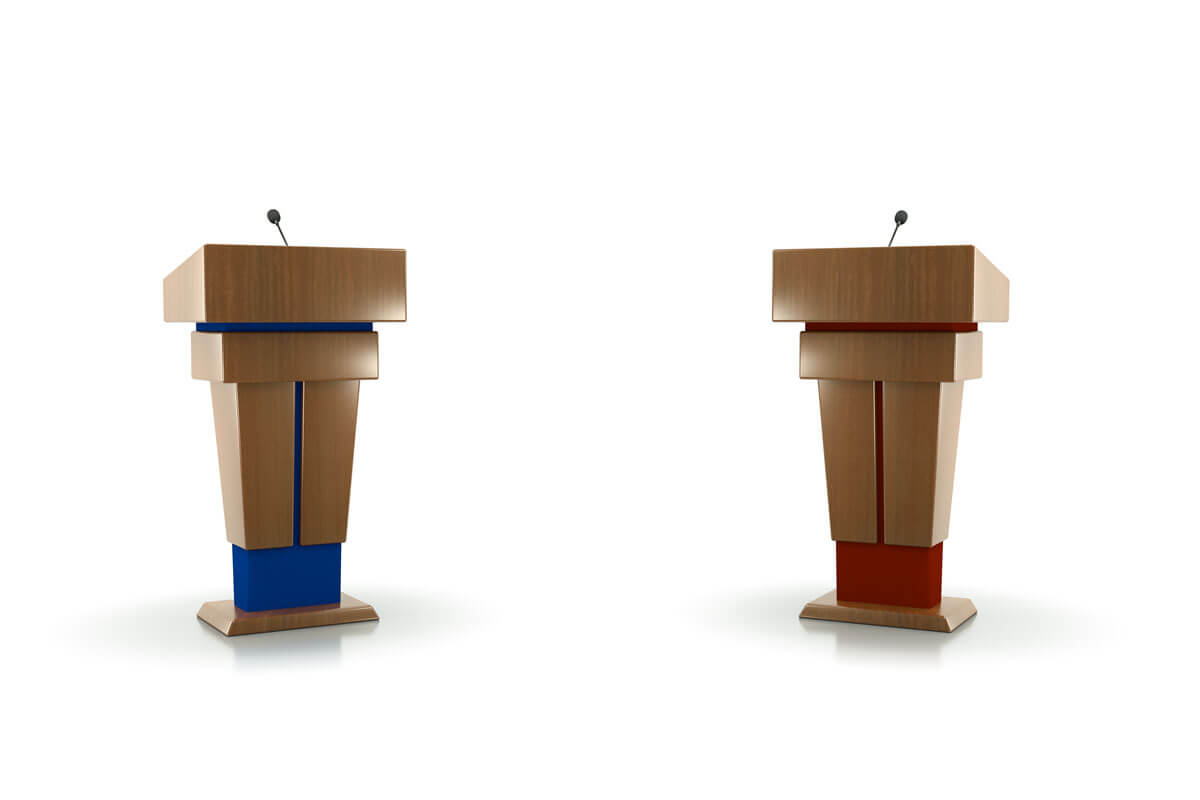 Making Their Point
With just a few words, 17-year-old Anh-Thu Le brings the room to silence. Not an easy feat, considering the room was packed with more than 200 guests from the county.
Anh-Thu's speech was part of the third annual Debate Initiative, a luncheon fundraiser for Broward County Public School's debate programs. The Debate Initiative serves more than 12,000 students from elementary to high school.
The Everglades High School junior reluctantly joined debate in eighth grade, but only because it was an honors high school credit class. "I'm extremely grateful I went for it," she says. "It led to so many opportunities."
Her speech, a form of interpretation, described her view of "the model Asian." She dubbed it "Breaking the Bamboo Seal." It was inspired by her parents, and it demonstrates prejudices faced by the Asian community.
"[Debate] provided a platform to share my message," says Anh-Thu, who hopes to educate people. "I'm very passionate about getting my voice heard."
Former U.S. Sen. George LeMieux sponsors the event with Gunster, the law firm with offices throughout Florida of which he is chairman of the board. LeMieux, who grew up in Broward County, says debate taught him how to critically think through a conversation and then respond to an argument.
Now he's involved with ensuring other students have opportunities to debate.
"We want to put a spotlight on competitive academics, and we want to raise dollars for these kids so they can go to the tournaments," says LeMieux of the Debate Initiative luncheon. "My dream is that every student in Broward County would take debate at some time in their academic career because I think it's really transformative in their educational progression."
More than half of the students have financial need, says Megan West, the school system's supervisor of debate. Scholarships and fundraisers have helped to alleviate competition fees and transportation costs.
Jaime Akkusu, a public speaking and debate teacher at Sanders Park Elementary School, coaches 12 students from fourth and fifth grade. The program at Sanders Park only started this school year, but already two of her students placed in an October competition.
She says there was a problem with attendance before, but now students are arriving on time at Sanders Park. "The biggest impact is that they're so much more excited about coming to school," Akkusu says.
Save the Date
Broward County will be the center of attention for scholastic debate this summer, when Fort Lauderdale hosts the National Speech & Debate Association's annual tournament June 17-22. Sessions will be held at the convention center and other local venues. The event usually assembles more than 4,000 students representing more than 1,100 schools from around the country, according to the association.