Malefycia, Canada's critically acclaimed sensually provocative horror immersive experience, is making its American debut in Miami on Oct. 18. The show has been created by the creative minds of Matthieu Cass, Loft Story Season 4 Winner, and past Cirque de Soleil visionaries. Known for their highly imaginative visual effects and performance artistry, Québecers have brought their expertise to Malefycia, which promises to be a sexually gorrific haunting experience.
Allapattah's Miami Circus Academy at 1395 NW 22nd St. in Miami will transform the American debut of Malefycia. The show will run from Wednesday, Oct. 18, from 7 p.m. to 1 a.m. nightly until Oct. 22. just two blocks away from the Superblue & Rubbell Museum opening.
"For seven years, Malefycia has been the gold standard for immersive experiences in Montreal," Mathieu Cass says, Malefycia's president and Production Director. "Now, we're bringing our unique blend of anxiety, eroticism, and storytelling to Miami, showcasing our expertise on a global stage."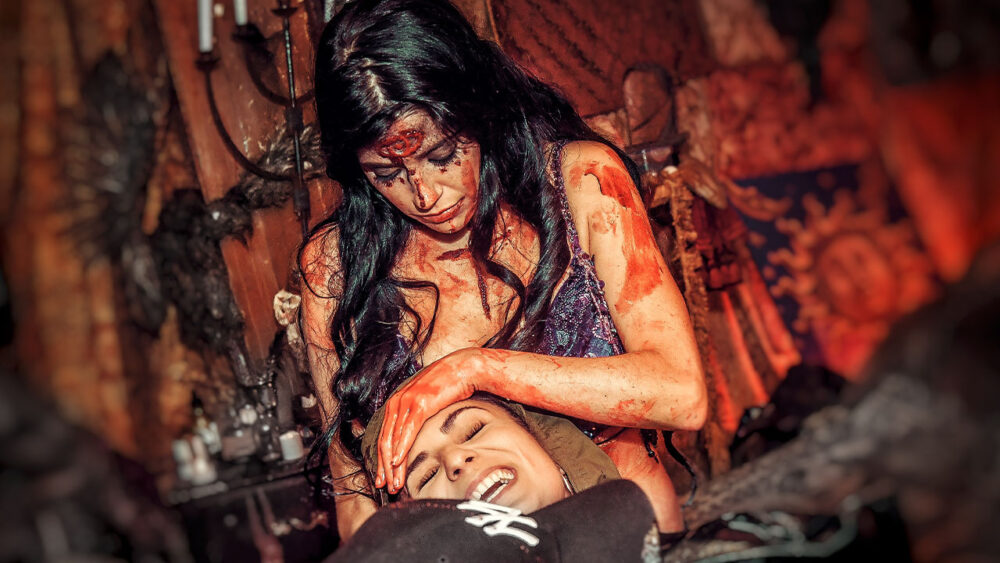 The Malefycia GAME aims to push the limits of immersive theatrical experiences by inviting the courageous to step into a realm where sensuality, gore, mysticism, terror and sexuality converge in a four-part walk-through immersive experience. The experience revisits classic games, inducing nostalgia in participants as they encounter America's most-loved games from a new and unique perspective, perfectly timed for the 'spooky season' in Miami.
"Our narrative dives deeper than traditional haunts, confronting visitors with the unsettling whispers of their own psyche, intertwined with a touch of sensuality," Dominique Arganese says, Art Director and Scenic Designer for Malefycia.