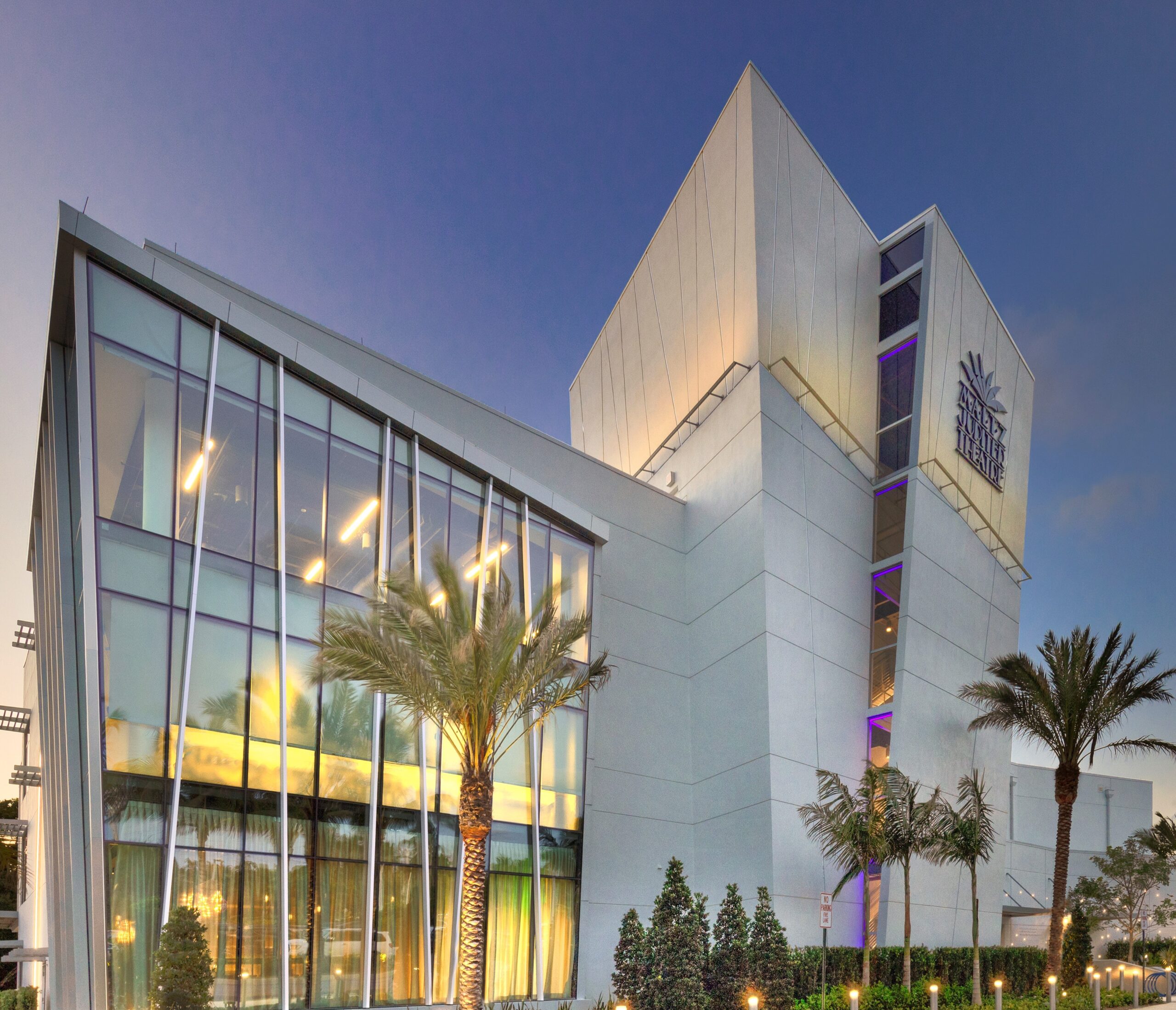 Maltz Jupiter Theater Completes Million-Dollar Expansion
Florida's largest regional theater added state-of-the-art production and performance spaces
Kaufman Lynn Construction recently completed an expansion project of Maltz Jupiter Theatre to ensure audiences can enjoy Broadway-scale shows in a cutting-edge production and performance space. The 30,000-square-foot project on the award-winning theater was finished in only 17 months. The construction company oversaw the project's second phase, which included enhancements to an existing facility built in the 1960s. The firm conducted an extensive field review that uncovered the need for design changes during ongoing construction.
"We're proud to have enabled Maltz Jupiter Theatre to realize their dream of presenting high-quality productions in an advanced facility," Chris Long says, president of Kaufman Lynn Construction. "It was a major initiative that was accomplished thanks to having the right team, the right partners, and the right attitude to bring it all to life."
The expansion, with a contract value of $28 million for Kaufman Lynn Construction, added several features to improve production capabilities, including:
A full-scale rigging zone to accommodate more lighting and more significant set designs.

An enlarged orchestra pit with a lift to raise the pit when it isn't needed, allowing for additional seating space or an expanded stage.

A stage tower constructed of concrete sheer walls flanked by a stairway built with custom-designed structural steel and infill framing.

A three-story addition behind the stage tower, housing production spaces, offices, and donor spaces.

A three-story curtain wall of angled windows gives patrons a glimpse into the life of the theater, which required custom framing and window design.
The brand-new main stage will host its 2022-23 Broadway season, beginning with Jersey Boys in October.
Photo Credit: Miami in Focus