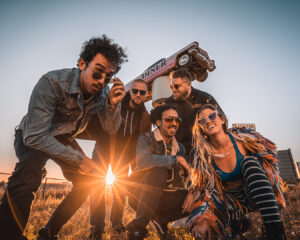 Agave, in all its distilled glory, takes center stage at Mizner Park Amphitheater this Saturday (Nov. 5) for an inaugural event that promises plenty of food, entertainment and post-Halloween spirits.
The first Sunset Tequila & Mezcal Festival, as the name suggests, will celebrate some of the world's finest category offerings from renowned brands like El Tequileño, Cazadores, Ghost Tequila, Dos Hombres, Mezcal Ilegal, Asombroso, Banhez, Jaja—and countless others. Live music also is on tap with featured bands The Resolvers and Artikal Sound System (both pictured), as well as Xperimento and Spred the Dub.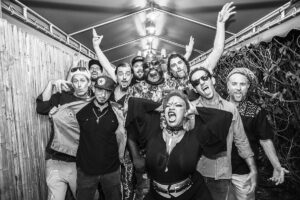 In addition, expect a handful of restaurant pop-ups, including The Wolf of Tacos, Drinking Pig BBQ, Ghost Kitchen Collective and Lazy Oyster. A portion of the proceeds will go to Kula Cares, a Boca-based nonprofit founded by Shawn Rudnick, Karl Alterman and Vaughan Dugan that provides essential supplies for teachers at under-resourced schools.
The festival runs from 4 to 10 p.m. Tickets start at $55. Visit sunsettequilafest.com for complete details.