The soccer spell under which Lionel Messi has South Florida reached frenzied proportions Saturday night when the World Cup champion scored the game-winning goal in his debut with Inter Miami—coming off the bench to drive one of his trademark free kicks into the upper corner of the net during stoppage time for a 2-1 win over Cruz Azul in the Leagues Cup opener.
But as evidenced a few days prior to his Inter Miami premiere, Messi Fever extends beyond the pitch and into the kitchen—whether he's in the room or not.
As part of the next chapter in its collaboration with the soccer legend, Hard Rock International introduced a new menu item at a recent event at Seminole Hard Rock Hotel & Casino in Hollywood. The launch of the Messi Chicken Sandwich, with a crispy Milanese-style concoction that speaks to the soccer legend's home country of Argentina, drew a room full of influencers and media for a presentation that included the worldwide debut of a commercial promoting the sandwich. Though the build-up brought expectations that Messi himself might make an appearance at Hard Rock Cafe that wasn't the case.
Still, attendees enjoyed morning festivities and samples of the chicken sandwich, which is topped with melted Provolone cheese and herbed aioli to go with tomatoes and arugula—all of which is served on a toasted artisan bun. It's the second menu collaboration between Hard Rock Café and Messi; the first, introduced last year, is Messi in name and messy in general, dripping with 10 ingredients (to match his uniform number).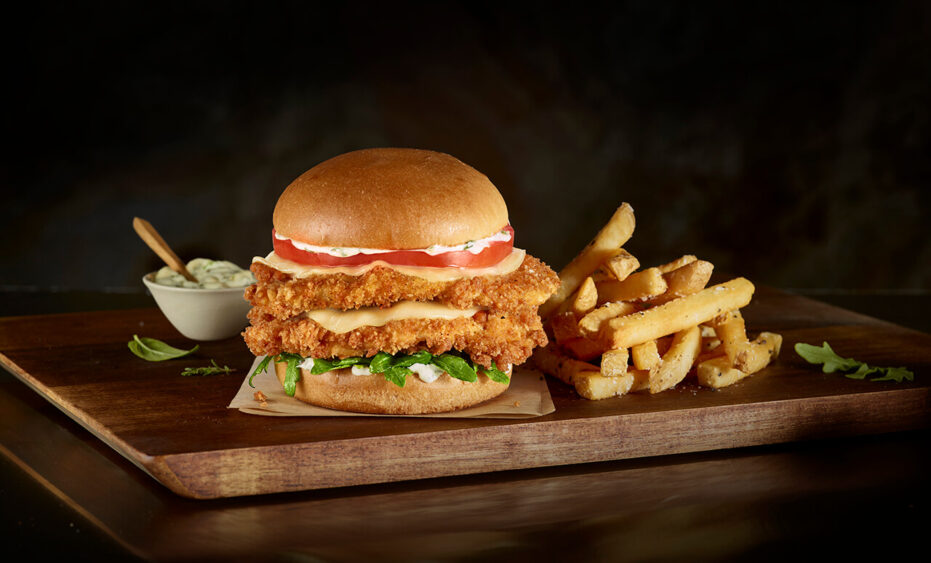 "I'm thrilled to bring the flavors of my home country to the world with the launch of my very own Chicken Sandwich, inspired by one of my favorite dishes, the Milanesa," said Messi in a statement. "There has been no better partner than Hard Rock International in bringing this to life. Like any great teammate, Hard Rock has been with me through historic milestones, and I can't wait for my fans all over the world to get a taste of one of my childhood favorites that still makes me feel at home, wherever in the world I am."
Need more evidence that Messi is having a global moment beyond compare? The 12 hours after the initial rollout for the Messi Chicken Sandwich—according to Elena Alvarez, vice president of sales and marketing for Hard Rock International's cafes—drew some 2.3 billion digital impressions. (hardrockcafe.com)