Termed the "Ellis Island of the South,"Freedom Tower is a Miami treasure with both rich history and architectural beauty. Memorializing the story of the Cuban exodus, this landmark in the Magic City recalls the hope brought by democracy amid adversity, the generosity of the American people, and a hopeful beginning that afforded thousands a new life in a new land.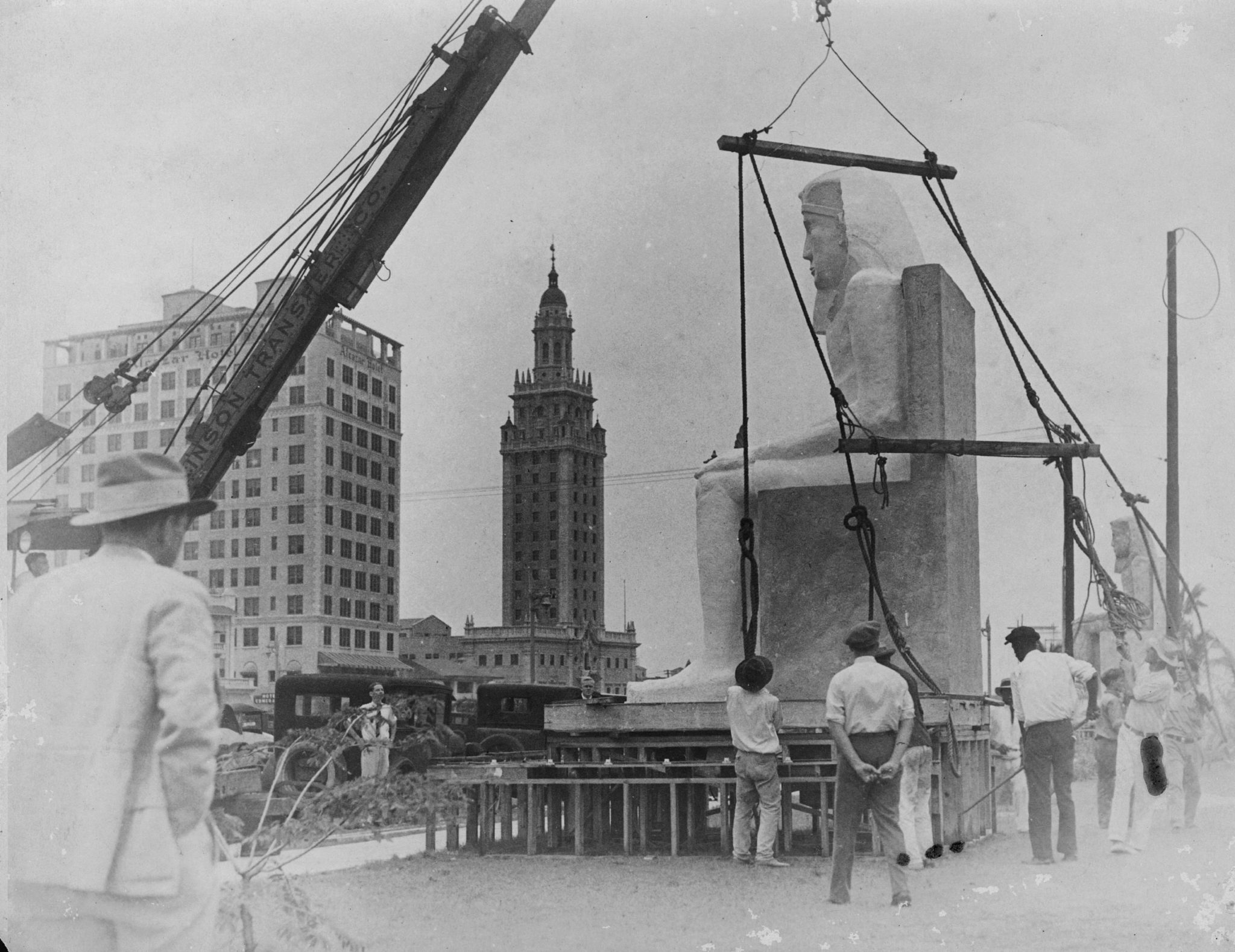 History
Erected in 1925 and originally designated for the Miami News, the Freedom Tower is notably remembered for its role as a nationally sanctioned relief center from1962 to1974 for Cuban refugees seeking political asylum from Fidel Castro's communist regime. Most know the story of how the infamous dictator rose to power: While he initially portrayed himself as a champion of the working class, he later aligned himself with communist politics, thus prompting a mass exodus of citizens. Identifying themselves as exiles, many upper- and middle- class Cubans left all their belongings behind and fled, believing that Castro would imminently be removed from power and they would eventually return. 
Because of the large influx of refugees in such a short period of time, the U.S. government stepped in to supply aid and ensure that these Cubans would experience a successful resettlement and initiation of their new lives on American soil. 
It was 1962 when the General Services Administration began leasing the first four floors of the Miami News Tower for the Cuban Assistance Center and the doors to what Cuban refugees came to know as "El Refugio" (or "The Refuge") officially opened. At Freedom Tower, a variety of support was offered for those in need, from health care, housing, records on relatives already in the United States, finances and schooling. Though assistance centers were opened throughout Miami and in other cities, Freedom Tower remains the most prolific physical embodiment of this significant event in American history. 
Architecture and Design
The Freedom Tower stands an impressive 17 stories and is based on the design of the octagonal Giralda tower of the Cathedral of Seville in Spain. Containing more than 82,000 square feet of space, the facade of the building has solid-oak main doors, wrought-iron balconies, Corinthian columns and concrete cherubs—all touchstones of Spanish Renaissance-style architecture. Additionally borrowing Italian architectural design techniques and bedecked with Moorish detailing, Freedom Tower is a distinguished hallmark of the Miami skyline.
New World Mural
Spread across the wall on the mezzanine level is the New World Mural—an awe-inspiring, 40-foot by 20-foot work of art originally commissioned by the Tower's developer, James Middleton Cox in 1925. Central to the piece are Spanish explorer and conquistador, Ponce de Leon and a Tequesta Indian chief atop a backdrop of a New World map. As per Cox's desire to salute Ponce de Leon's discovery and naming of Biscayne Bay and Tequesta Miami Mound town, the painting imparts a visual narrative of Miami's history. Surveying it from both near and far, a plethora of symbols such as power, folklore and adventure wait to be found. Years after its initial installment, the mural served as an essential, historic point of reference for Cuban immigrants and is now included in the National Registry of Public Fine Art.
Preserving a Symbol of Liberty
Crowned a National Historic Landmark in 2008, Freedom Tower now constitutes a part of Miami Dade College—the largest institution of higher education of a primarily Hispanic audience—as its prime exhibition center and gallery space. What once stood as a gateway to liberty for Cuban refugees who escaped communism, today serves as a national emblem of hope for all to be inspired by. 
The Freedom Tower is located at 600 Biscayne Blvd., in Miami. Museum hours are 1-6 p.m. Wednesdays, Fridays, Saturdays and Sundays; and 1-8 p.m. on Thursdays. Admission is: $12, general, $5 for students, and no charge for children under 12.
Images courtesy Museum of Art and Design at MDC